AI cash flow prediction may seem like a futuristic concept, but it's already here and in use by businesses today. However, it does have limitations. On this page, we'll walk you through how AI-driven forecasting works and how invoice factoring can fill some of the gaps AI solutions leave.
Cash Flow is the Lifeblood of Your Business
Small businesses are in a tough spot regarding cash flow, especially those that invoice their clients. That's because the traditional model of invoicing once per month and then waiting 30, 60, or more days for payment leaves the business without cash after it has already paid the cost of delivering those goods or services and needs the money to cover operational expenses or take on the next order.
Because profit margins tend to be tighter, and small businesses are underserved by banks, it's easier to run out of cash. This is why eight in ten small businesses fail due to cash flow issues, according to the National Federation of Independent Business (NFIB).
Therefore, predicting cash flow is crucial to the survival of small businesses. And while you can undoubtedly run manual forecasts, mastering financial forecasting is difficult. A single payment coming in later than expected or an unexpected expense can dramatically impact a business's ability to cover operating expenses. AI and invoice factoring are two solutions that can help with this.
The Use of AI is Expanding
During the last Chamber of Commerce survey, around a quarter of small businesses said they planned to leverage AI. During the most recent survey, nearly a quarter of already are, the U.S. Chamber of Commerce reports. Moreover, their research shows that companies leveraging higher technology have greater sales, employment, and profit growth. Concerning AI specifically, users have a 12-point gain over their counterparts.
AI Cash Flow Prediction Can Help You Spot Issues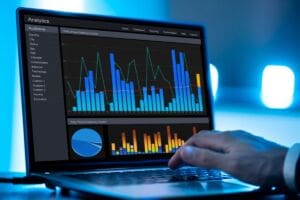 Only about a third of small businesses are leveraging any kind of technology to manage credit or cash flow today, the Chamber of Commerce reports. However, leveraging artificial intelligence in finance can be incredibly helpful, and its usefulness will no doubt expand as more software companies include it in their offerings.
AI Programs Form Predictions Based on Past Behavior
Newer AI programs evaluate your invoices and customer payment histories and use the information learned to predict when invoices will be paid. More advanced and emerging technologies can also consider external factors. For instance, if your business has previously faced a supply chain disruption or inclement weather-impacted payments, your software may be able to accurately predict how those things will impact your cash flow in the future.
There Are Many Benefits to Real-Time AI Cash Flow Forecasting
If you've ever calculated cash flow projections manually or had to make a quick judgment on whether you could safely order more supplies or bring in extra help, you already understand the value of real-time forecasting by AI. It can help you:
Plan Ahead:

When you have good projections as needed, you can spend confidently.

Make Informed Decisions:

If your business will have a cash flow shortage, you can cut back or avoid purchases.

Save Money:

You can avoid taking out high-interest loans to get working capital when in a crunch.

Save Time:

With real-time projections available as needed, you don't need to crunch numbers manually.

Reduce Bad Debt:

Because programs look at the history of each customer to make predictions, they can warn you when a customer is at risk of non-payment.
Invoice Factoring Can Make Cash Flow More Predictable & Address Issues
The roots of invoice factoring can be traced back to ancient times, so it's not exactly a high-tech solution. Nevertheless, it can help address cash flow concerns and fill some of the gaps AI leaves behind.
Factoring Closes the Gap Between Delivering Goods or Services and Getting Paid
Invoice factoring allows you to sell your unpaid invoices at a discount to a third party known as a factor or factoring company. The factoring company provides you with up to 95 percent of the invoice's value right away and then waits for payment from your client. You receive the remaining sum minus a small factoring fee when your client pays.
There Are Many Benefits to Invoice Factoring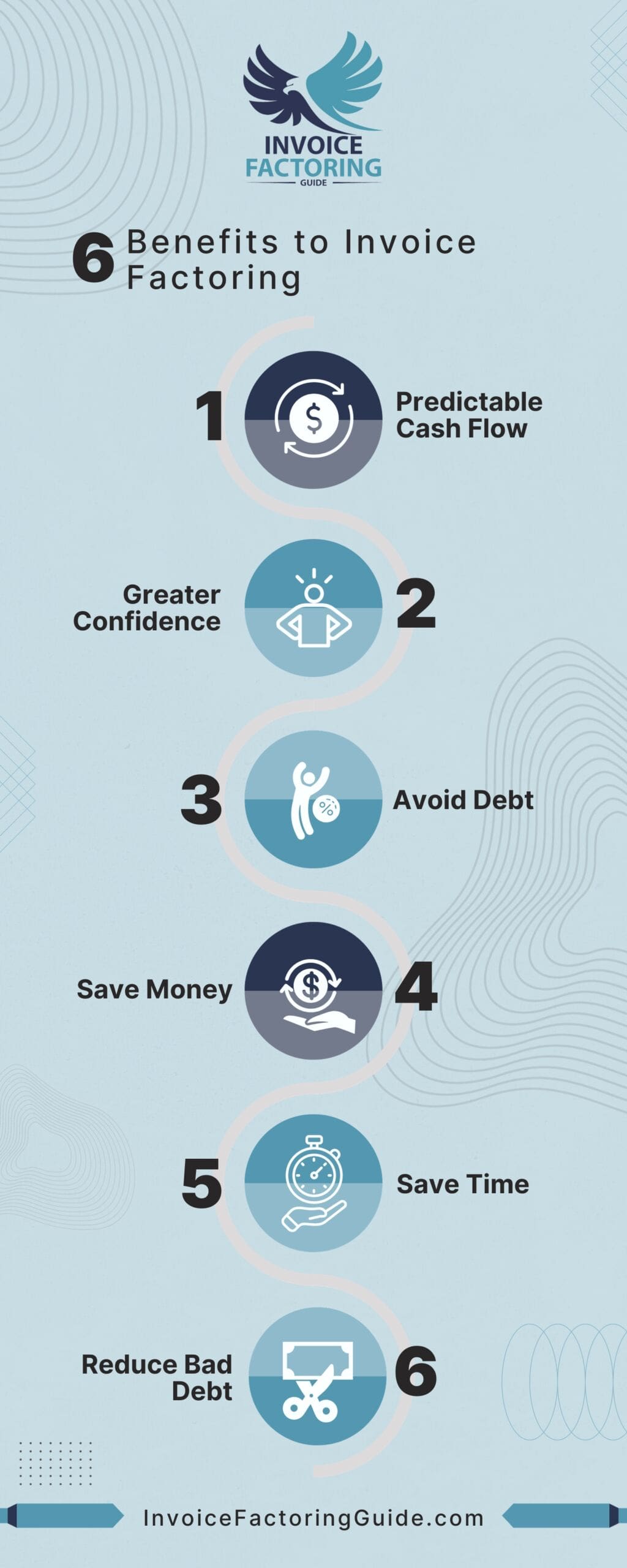 Predictable Cash Flow:

Factoring eliminates the guesswork about when you'll get paid. Most factoring companies can have cash deposited in your account within two days of you submitting the invoice. Some even offer same-day funding.

Greater Confidence:

You can spend your money however you wish, without worrying about when your client will pay.

Avoid Debt:

You can avoid taking out loans. With factoring, there's nothing for you to pay back because your client pays the balance when they pay their invoice.

Save Money:

Factoring is flexible. You choose which invoices to factor and when to factor them.

Save Time:

Factoring companies

collect for you

and free you from chasing invoices. Some will

prepare invoices for you

, too.

Reduce Bad Debt:

Factoring companies

run credit checks on your clients

for you, so you know how much credit you can extend without taking on unnecessary risks.
Merging AI with Invoice Factoring
AI cash flow prediction and invoice factoring are a winning team. Invoice factoring can set your business up for success by helping you avoid bad debt before credit is extended and ensuring steady cash flow. AI can help you predict cash flow shortfalls, allowing you to take corrective action before you run out of cash. If you face an unexpected expense or your program misses the mark, factoring can also help you get the cash injection your business needs to continue operating.
Get a Complimentary Factoring Quote
Whether you're using a cash flow prediction system and want to pair it with factoring or plan to leverage factoring alone, finding the right company for your needs is essential. We're happy to match you with a factoring company specializing in your industry and offering competitive rates. To learn more or get started, request a complimentary factoring quote.
Request a Factoring Rate Quote