Dedicated Factoring Account Managers: Expert Support for Your Business
As a business owner, you know that time is one of your most valuable resources. With countless tasks and responsibilities to juggle, managing your factoring needs can feel like just another item on an endless to-do list. But with a dedicated factoring account manager, you can take the hassle out of the process.
Gone are the days of being transferred from department to department or waiting on hold for hours just to follow up on your financing or get information about your account. Your dedicated account manager can provide you with a single point of contact who knows your business inside and out. They can streamline your payments, offer financial expertise and guidance, and provide personalized support that helps you grow your business.
Personalized Support for Your Unique Needs
No two businesses are alike, and each has its own financial management and cash flow requirements. By providing personalized support tailored to your needs, account managers from factoring companies help your business thrive, even in challenging economic situations or periods of growth. Your account manager becomes a trusted partner, committed to ensuring you receive payments as quickly as possible.
Financial Expertise at Your Fingertips
Factoring account managers offer invaluable financial guidance on invoice factoring, cash flow management, and other financial strategies. This on-hand expertise is especially beneficial for small to medium-sized businesses that may not have in-house financial experts.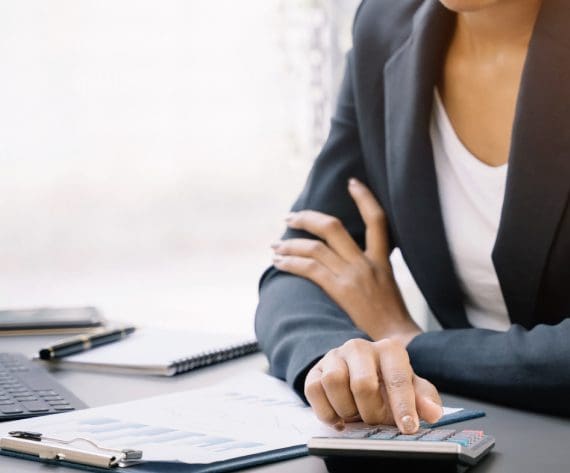 Streamlined Communication and Faster Payments
Your account manager will serve as your single point of contact, simplifying communication with the factoring company and providing you with personalized attention. This leads to increased efficiency and speed in receiving payments, giving you peace of mind and more time to focus on growing your business.
Improved Credit Management and Risk Reduction
Your dedicated account manager can also assist with credit management, helping to minimize risk and maintain your business's financial health.
Access to Industry Insights and Trends
Stay ahead of the competition with valuable industry insights and trends provided by your account manager, who has a wealth of knowledge in the field.
Negotiation and Deal Structuring Assistance
When it comes to securing the best possible deals and structuring your finances, your account manager can guide you, ensuring your business stays on the right track.
The Invoice Factoring Guide (IFG) team has all the resources you need to find the best factoring company for your business. On our website, you can explore and compare some of the best industry and location-specific factoring companies in the United States. Additionally, you can read through our helpful Factoring Guide to learn more about the tailored solutions, like dedicated account managers, that can catapult your cash flow and operations. Alternatively, request a free rate quote for help finding a factoring company that meets your needs.
Request a Factoring Rate Quote