The Features and Benefits of Spot Factoring Services
As a business owner, cash flow struggles have likely crossed your path on more than one occasion. Invoice factoring is a great way to boost your cash flow and mitigate the problems introduced by slow-paying clients. However, depending on how well you manage your finances and what you need the money for, you may not necessarily need the financing on a recurring basis.
If you need a quick injection of cash to cover an urgent project expense, for example, you probably won't go out looking for a long-term financing contract. That is why spot-factoring was introduced and is now one of the most enticing features of invoice factoring. You get the financing you need without being locked into a long-term factoring agreement.
Benefits of Spot Factoring for Companies
Single Invoice Funding
Spot factoring enables you to secure immediate payment for individual invoices. As a business owner, this handy service lets you leverage a specific customer invoice to get instant funding for unforeseen expenses, financial obligations, or even for seizing growth opportunities.
Flexibility
The flexibility of spot factoring is one of its standout benefits. As a business owner, it puts you in the driver's seat, letting you decide which invoices to factor and when to do it. You're not tied down to a long-term contract, giving you the freedom to use the service whenever it suits your cash flow needs. Spot factoring is perfect if your business experiences varying cash flow demands and seasonal fluctuations, or if you simply want more control over your finances.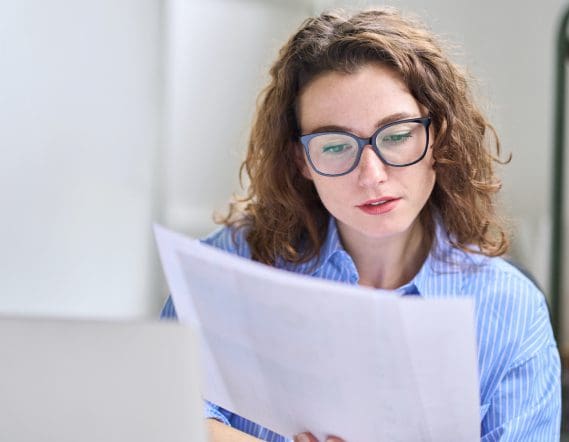 Improved Cash Flow Management
Spot factoring provides instant access to working capital, which can be used to cover expenses, pay suppliers, or invest in growth opportunities. With spot factoring, you can maintain a steady cash flow, even when customers take their time paying their invoices. This financial flexibility helps you avoid cash flow bottlenecks, ensuring your business can operate smoothly and grab opportunities when they come your way.
No Credit Checks Required
If you're struggling to secure loans due to poor credit or no credit history, don't worry. As an alternative self-funding option, spot factoring offers immediate payments on factored invoices as an alternative self-funding option, without the need for credit checks. The factor will perform a credit check on the customer whose invoice you're submitting, but your business and personal credit scores will not hold you back from being approved.
No Collateral Required
Another great aspect of spot factoring is that you don't need to have a long list of tangible assets or put them at risk by using them as collateral, unlike when seeking funds through traditional loans.
Fast Turnaround
The simple and efficient application process and immediate part-payment on factored invoices delivers rapid funding for your business. This fast turnaround helps you meet urgent financial obligations, reducing the risks associated with late payments or extended payment terms on customer invoices.
Comparing Spot Factoring to Traditional Factoring
While traditional invoice factoring and spot factoring have similarities, a few key differences set them apart. Traditional factoring often involves an ongoing relationship with a factoring company, where multiple invoices are factored over a set period. In contrast, spot factoring focuses on a single invoice, providing the working capital you need without long-term commitments.
Traditional factoring may also require businesses to factor a minimum volume of invoices or maintain a specific turnover, which can be restrictive for smaller companies or those with fluctuating cash flow needs.
When comparing fees, traditional factoring generally has lower fees per invoice than spot factoring, as it involves a higher volume of transactions. However, spot factoring can still be cost-effective for businesses that only need occasional cash flow assistance or prefer to maintain more control over their finances.
If you would like to learn more about the different factoring options available to you, how each of them works, and how to choose the best one, you can find everything you need to know in this Factoring Guide.
If you're interested in spot factoring, contact our team at Invoice Factoring Guide for a free factoring rate quote today!
Request a Factoring Rate Quote