Invoice Factoring for Maintenance Companies
Whether your maintenance company provides grounds maintenance, building maintenance, IT maintenance, fleet maintenance, or maintenance in any other industry, you know how crucial positive working capital is to keep your business running.
Waiting for customers to pay their invoices can take weeks or even months, making it difficult to maintain the financial stability of your business. Fortunately, there is a solution: invoice factoring for maintenance companies.
Invoice factoring can turn your unpaid invoices into immediate cash that you can use to pay bills, purchase new equipment, or even grow your business. Want to know the best part? You don't have to wait weeks or even months to collect on your receivables. You can get the money in as little as two business days – sometimes, same-day funding is even available.
Factoring has been around for hundreds of years, and maintenance companies throughout the world use it every day to fill in their cash flow gaps.
Maintenance Companies Invoice Factoring vs. Bank Loans
Traditional lending options, such as bank loans, can be challenging to obtain, especially if you are a small maintenance company. Here are some key differences between bank loans and invoice factoring that specifically apply to the maintenance industry:
Require collateral

Have strict eligibility criteria

Can take a long time to approve

Often have hidden fees and high-interest rates

Typically have inflexible repayment terms
Does not require collateral

Has flexible eligibility criteria

Can be approved within a few days

Has transparent fees and reasonable rates

Offers flexible repayment terms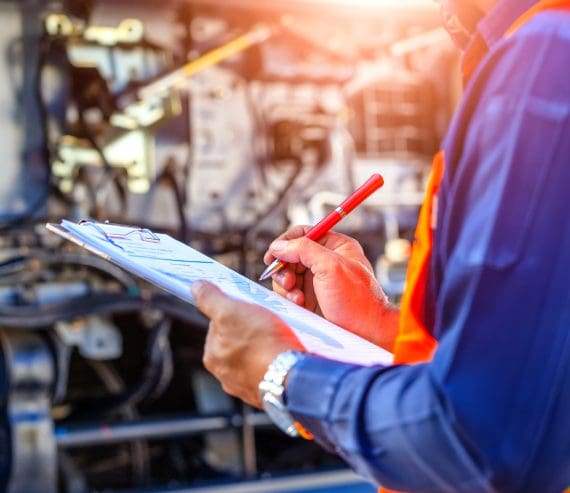 How to Run a Successful Maintenance Company
Running a successful maintenance company requires a combination of factors. Here are a few points to keep in mind:
Keep accurate records of your expenses and revenue to monitor your cash flow.

Maintain strong relationships with your clients by providing excellent service.

Invest in the right equipment to get the job done right.

Hire skilled and experienced employees.

Keep up with industry trends and standards.

Have a plan for growth and expansion.
Top Challenges in the Maintenance Industry
Like any other industry, the maintenance industry also faces various challenges. Here are some of the most common challenges:
Cash flow management: Waiting for customers to pay their invoices can put a strain on cash flow, making it difficult to manage day-to-day expenses.

Seasonality: The demand for maintenance services can vary by season, leading to uneven revenue.

Equipment costs: Investing in the right equipment can be expensive and impact cash flow.

Competition: The maintenance industry is highly competitive, making it difficult to stand out.

Staffing: Finding skilled and experienced staff can be a challenge.
Financing Options for Maintenance Companies
There are several financing options available for maintenance companies, including:
Bank loans or lines of credit: While bank loans and lines of credit can provide a fixed sum of money or a flexible credit line, they may require collateral, have high-interest rates, and may not be easy to obtain for businesses with lower credit scores.

Equipment financing: Equipment financing is an excellent option if you need to purchase new equipment or upgrade your existing equipment. However, this option can come with high-interest rates, which can make it difficult to manage your cash flow.

SBA loans: BA loans are an option for maintenance companies looking for a more traditional financing option. The Small Business Administration guarantees a portion of the loan, making it easier for small businesses to secure funding. However, securing an SBA loan can be a lengthy and difficult process, which may not be ideal if you need immediate financing.
While all of these options have their benefits, invoice factoring is the best option for maintenance companies looking for a quick and easy way to improve their cash flow. Invoice factoring allows maintenance companies to access cash quickly and without the strict eligibility criteria or long wait times associated with traditional lending options. Additionally, invoice factoring can help mitigate the challenges of cash flow management, seasonality, and equipment costs.
Invoice factoring can help you turn your unpaid invoices into cash that you can use to grow your business, pay for equipment, or meet other financial obligations. Plus, you can take on new accounts and extend additional credit to potential clients with confidence, knowing that you'll be paid immediately. Don't let cash flow issues hold your maintenance company back.
Request a complimentary rate quote and get started with invoice factoring for your maintenance company today!
Request a Factoring Rate Quote