Minnesota Factoring Companies
Minnesota is known for its beautiful landscapes, the great outdoors, friendly people, and unique culture. It is also famous for its vibrant economy, which has been fueled by several industries and, of course, Minnesota factoring companies.
Minnesota's economy is thriving, with several industries contributing to its growth. The state's biggest industries include:
Healthcare

Agriculture

Construction
Factoring companies in Minnesota are widely used by businesses across these sectors as a way to improve their cash flow, pay their bills on time, and invest in growth opportunities.
Invoice Factoring Services in Minnesota
As a business owner in Minnesota, invoice factoring services can be a powerful financing option to help you manage cash flow and fuel your company's growth. Invoice factoring involves selling your outstanding invoices to a factoring company at a discount. This way, you receive immediate cash while the factoring company takes on the responsibility of collecting payment from your customers. This process not only helps you maintain a steady cash flow but also allows you to focus on running your business instead of chasing after unpaid invoices.
Here are some common types of invoice factoring services available to your business:
Spot Factoring Services: Spot factoring services are a type of invoice factoring that allows businesses to sell single invoices for immediate cash. Spot factoring services are ideal for businesses that need quick access to funds to cover unexpected expenses or take advantage of growth opportunities but that don't necessarily want to be tied into a long-term contract.

Recourse Factoring Services: With recourse factoring, you agree to buy back the invoices you sold to the factoring company if your customers fail to pay them. Recourse factoring services typically have lower fees than non-recourse factoring services but come with a higher risk, as your business is responsible for any unpaid invoices.

Non-Recourse Factoring Services: Non-recourse factoring services provide your business with protection against the risk of non-payment by your customers. In this arrangement, the factoring company assumes the risk of non-payment and purchases the invoices at a discount. While non-recourse factoring services may have higher fees than recourse factoring, they offer you the advantage of reduced liability for unpaid invoices.
By understanding these different types of invoice factoring services in Minnesota, you can choose the best option for your business and ensure a steady cash flow to support your growth and financial stability.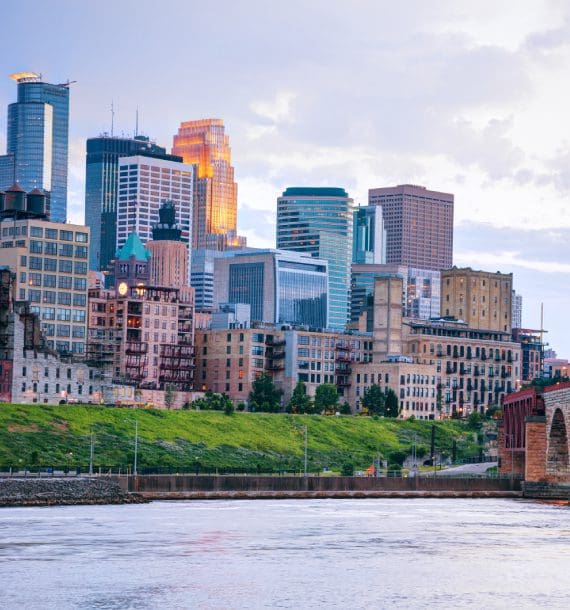 Accounts Receivable Financing in Minnesota
While invoice factoring remains a popular and effective financing option for businesses in Minnesota, it's essential to be aware of other accounts receivable financing alternatives. Although not all of these options are offered by factoring companies, they may still be worth considering. However, you'll often find that invoice factoring provides unique advantages that make it an attractive choice for many businesses.
While these alternatives to invoice factoring may suit some businesses, the unique advantages of factoring often make it the better choice. Factoring offers faster funding, minimal paperwork, no collateral requirements, and is accessible to businesses with llimited credit history or financial statements. By opting for invoice factoring, your business can enjoy a steady cash flow, financial flexibility, and the ability to focus on growth and operations without being burdened by debt.
Small Business Loans in Minnesota
Small business loans are available in Minnesota, with the Small Business Administration (SBA) offering several loan programs to help businesses access financing. However, small business loans can be challenging to qualify for, require collateral, and have longer processing times compared to factoring services.
Invoice factoring often emerges as a superior option for businesses over small business loans. The advantages of factoring include:
Immediate access to funds: Invoice factoring provides quick access to cash, helping businesses meet their financial obligations and capitalize on growth opportunities without waiting for traditional loan approvals.

No collateral required: Unlike many small business loans, factoring services don't require collateral, making it more accessible for businesses with limited assets.

Creditworthiness based on customers: Factoring services are based on the creditworthiness of your customers, not your business. This means that even if your business has poor credit or a limited financial history, you can still access financing through invoice factoring.
By choosing invoice factoring over traditional small business loans, your Minnesota business can enjoy a more streamlined financing process, better cash flow management, and the financial flexibility necessary to support your growth and operations.
Minnesota's Business Economy
Minnesota's business economy is thriving. The state has a highly educated and skilled workforce, which has helped attract businesses and investments to the region. The state's largest industry is healthcare, which accounts for over 10% of the state's GDP and employs over 400,000 people. The manufacturing industry is also a significant contributor to the state's economy, with several major manufacturers located in the region.
No matter which industry you are in, finding the right factoring company in Minnesota can help you to join the flourishing economy. However, finding the right factoring partner can be difficult. It's essential to research and compare the different factoring companies to find the one that best suits your needs and industry requirements.
Factoring Companies in Minnesota:
Commonwealth Capital, LLC
Invoice Factoring Guide (IFG) team is here to help you find the right funding partner. You can explore industry-specific factoring companies on our website, learn everything you need to know about the process with this Factoring Guide, and you can even let us find the right Minnesota factoring company for you.
Request a free rate quote today!
Request a Factoring Rate Quote