Utah, the Beehive State, is renowned for its picturesque landscapes, the Sundance Film Festival, and a thriving outdoor recreation scene. But it's not just these natural and cultural attractions that make Utah a great place to do business. The state also boasts a diverse and robust economy, with industries such as:
Utility and Pipeline

Heavy Construction

Renewable Energy
For businesses operating in these sectors, cash flow often presents a challenge. That's where Utah factoring companies come in, offering invoice factoring services as a solution to keep your business financially stable and running smoothly.
Invoice Factoring Services in Utah
If slow-paying clients are holding your Utah-based company back from maintaining a steady cash flow, invoice factoring may be the financial solution you need. When you sell your outstanding invoices to a factoring company, you'll receive an upfront percentage of the invoice value. This cash injection can be used to start new projects, upgrade your facilities, or cover unexpected expenses. The factoring company then takes care of collecting the invoice payments from your debtors. Once the invoices are paid, the factoring company deducts a fee for their services and pays you the remaining balance.
If you're investigating factoring, there are a few contract types you could look into:
Spot Factoring (Single-Invoice Factoring): If you need funds for a one-time transaction without being tied down to a long-term commitment, spot factoring is a great choice. You can pick and choose specific invoices to factor, giving you more control over your cash flow. Plus, you'll usually get the funds within just a few days.

Recourse Factoring: In this scenario, if the debtor doesn't pay the invoice held by the factoring company, you'll be held liable. While the factoring company will do everything they can to ensure repayment, this option offers lower fees because you're taking on the risk of non-payment. So, if the debtor doesn't pay up, you'll need to either buy back the invoice or replace it with another of equal value.

Non-Recourse Factoring: With non-recourse factoring, the factoring company takes on the responsibility if the debtor doesn't pay the invoice. This option is less risky for your business, but it does come with higher factoring fees since the factoring company is assuming the risk of non-payment. If the debtor doesn't pay the invoice, the factoring company will absorb the loss, and you won't have to worry about repayment.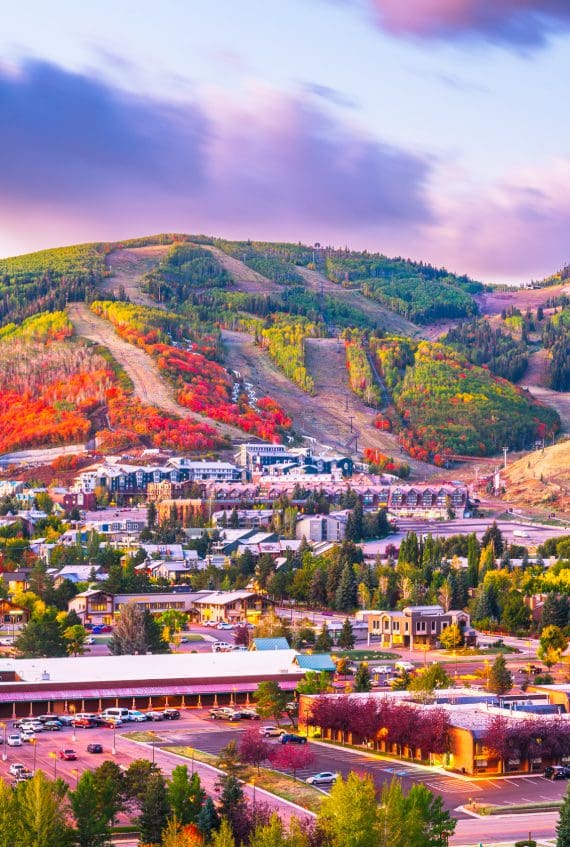 Accounts Receivable Financing in Utah
Are you considering accounts receivable financing as an alternative to traditional loans but still want to maintain control over your customer relationships? As a Utah business owner, you have a couple of options to choose from.
Accounts Receivable Loans: Also known as invoice financing, this option allows you to retain ownership of your invoices while using them as collateral to secure funds from a lender. You'll have the funds you need while maintaining control over your customer interactions. However, unlike factoring, this process is a loan, where you will need to repay the lender after your customers have settled their invoice balances.

Asset-Based Financing: Another alternative is asset-based financing, which involves using assets like securities, equipment, or inventory as collateral for a loan. This type of financing can offer more flexibility, but it often comes with higher interest rates compared to traditional loans.
Both of these options provide additional financing solutions for your business. They give you the freedom to manage your cash flow and customer relationships effectively, but if you're looking for a fast, debt-free solution that also eases the strain on your AR department, factoring may be the better choice.
Small Business Loans in Utah
Owning a business is no easy task. You always need to ensure you have enough working capital to cover your expenses, maintain and grow your operations, and even start saving for a rainy day. It's essential to have access to the right financing options to ensure your business has the necessary capital to thrive.
The Utah government supports small businesses by offering various funding options, including:
Mountain West Small Business Finance (MWSBF)

Utah Certified Development Company

Utah Microloan Fund (UMLF)
Your business could investigate traditional bank loans or venture capital from investment firms, but getting approved is easier said than done. If you're looking for a financing solution that offers quick cash with minimal risk, invoice factoring might be the perfect option for your small business, especially if you have credible customers and need to maintain a healthy cash flow.
Utah Business Economy
Utah is committed to supporting businesses that create new, high-paying jobs, improve the quality of life, increase the tax base, and help diversify the state and local economies. While tourism plays a significant role in Utah's economy, the state focuses on target industries such as advanced manufacturing, aerospace and defense, financial services, life sciences and healthcare, and software and information technology.
The Beehive State is home to one of the world's largest open-pit copper mines and produces a wide range of industrial minerals, like potassium chloride, used in medicines, foods, and fertilizers. With over five hundred permitted mineral operations statewide, Utah has a diverse business landscape.
No matter the industry, whether it's a ski lodge or a mineral operation, there's a factoring company in Utah ready to help your business maintain a healthy cash flow. Sell your customer invoices to one of the many Utah factoring companies eager to partner with you.
Factoring companies in Utah:
Affiliated Funding Corporation

Lonestar Factors

Eagle Business Credit
Are you on the fence about whether you should use Utah factoring companies for your business funding needs? Read through this Invoice Factoring Guide to learn more about invoice factoring and how to find the ideal factoring partner in Utah.
There are no shortage of factoring companies in Utah, so finding the right partner can be a challenge. The Invoice Factoring Guide (IFG) team can make that process a lot easier for you. Request a free rate quote and we will be in contact to help you find the best Utah factoring company for your business.
Request a Factoring Rate Quote