Nevada Factoring Companies
Looking for a financial ace up your sleeve? Nevada factoring companies might just be your winning hand! Though Nevada is famous for its dazzling casinos and vibrant entertainment scene, the state's business landscape offers a multitude of opportunities beyond the glitz and glamour. For many industries in Nevada, invoice factoring is the secret weapon for maintaining a healthy cash flow and ensuring business growth.
Here are the key industries that frequently hit the jackpot with factoring companies in Nevada:
Tourism and hospitality (including gaming)

Retail
Invoice factoring shines like a neon light for businesses grappling with seasonal or cyclical sales patterns. Consider a B2B event management company that organizes large-scale conferences and trade shows. Such businesses often experience an influx of clients during peak seasons but still need consistent funds throughout the year to cover expenses like payroll, marketing, and vendor payments. By partnering with a dependable factoring company in Nevada, you can transform your unpaid invoices into a consistent cash flow, ensuring your business keeps thriving, even during the off-season.
Invoice Factoring Services in Nevada
Navigating the world of invoice factoring in Nevada can seem complex, but understanding the different types of factoring services available can help you make an informed decision for your business. Factoring companies offer various services tailored to your specific needs, empowering you to maintain a healthy cash flow and focus on what truly matters – growing your business.
Spot Factoring Services: Spot factoring a single invoice is a quick and easy way to get your business the cash it needs. You can factor invoices from anywhere in Nevada, including Las Vegas and Reno. The funds are typically available within 24 hours of submission of your invoice by fax or email. This option allows you to factor individual invoices as needed, providing flexibility and control over which invoices you choose to factor.

Regular Factoring: In this arrangement, you commit to factoring a predetermined volume of invoices with the factoring company. It's suitable for businesses with consistent invoice volume that requires ongoing cash flow support. With invoice factoring, you will simply sell your invoices to an invoice factoring company at a discount rate of around 80%; they then pay out the remaining 20% when they collect on those accounts.

Recourse Factoring Services: With recourse factoring, if the factoring company is unable to collect payment on an invoice, you're responsible for repaying the advance. This option generally offers lower fees, as the risk is shared between you and the factoring company.

Non-Recourse Factoring Services: In non-recourse factoring, the factoring company assumes the entire credit risk associated with non-payment of invoices. This option offers greater peace of mind but typically comes with higher fees due to the increased risk for the factoring company.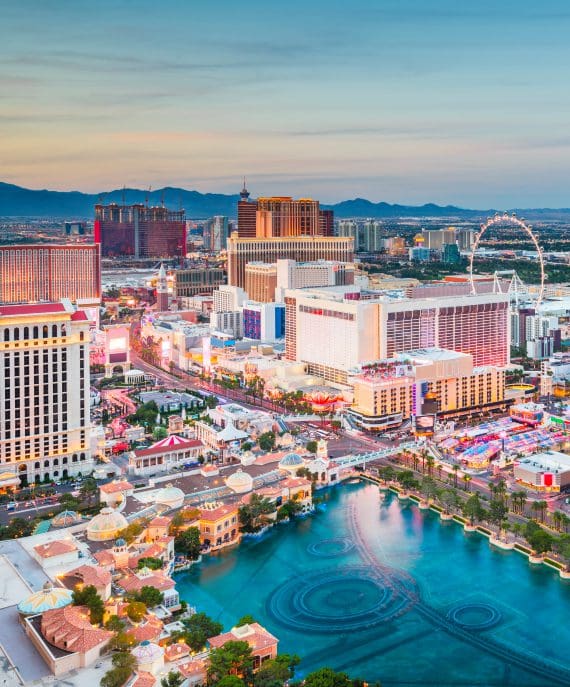 Accounts Receivables Factoring Alternatives in Nevada
While invoice factoring is a popular choice for maintaining healthy cash flow, it's essential to consider other financing alternatives available for B2B businesses in Nevada. By understanding your options, you can make the best decision for your company's financial needs.
Invoice Discounting: Also known as accounts receivable financing, this option, while similar to factoring, functions more like a loan. You still receive an advance on your unpaid invoices, but you maintain control over your customer relationships and collections. Your business remains responsible for collecting payments from clients, and the financing company charges a fee based on the outstanding invoice amount and the duration of the financing arrangement. Once your customers have paid you, you will need to repay the financier the advance you received (like a loan).

Asset-Based Lending: This financing option is suitable for businesses with assets to secure a loan. Instead of using accounts receivable as collateral, asset-based lending relies on your company's assets, such as equipment or inventory. While this can provide additional borrowing power, it may require more extensive documentation and potentially higher fees.

Merchant Cash Advances: Ideal for businesses in need of quick cash, merchant cash advances provide immediate funds for expenses like bills or payroll. These advances are repaid through a percentage of your future credit card sales, offering a more flexible repayment structure. However, merchant cash advances typically have higher fees compared to invoice factoring.
Despite these alternatives, invoice factoring remains an attractive option for many B2B businesses in Nevada due to its fast funding, lower fees, and efficient cash flow management. By weighing the pros and cons of each financing solution, you can choose the best option to support your business's growth.
Small Business Loans in Nevada
Small business loans are available for entrepreneurs looking to start or grow their businesses in Nevada. You can apply for loans through major banks like Bank of America, Wells Fargo, or US Bank, but you'll need a good credit rating and solid financial standing.
However, invoice factoring offers several advantages over traditional small business loans:
Faster funding: Factoring companies typically provide funds within 24 to 48 hours, whereas bank loans can take weeks or months to process.

No collateral: Invoice factoring doesn't require collateral, making it more accessible for businesses with limited assets.

Flexible terms: Factoring agreements are tailored to your specific needs, allowing for customized terms that align with your business's cash flow.

No fixed monthly payments: Since factoring fees are based on the invoices you factor, there are no fixed monthly payments, making it easier to manage your cash flow.
Nevada's Business Economy
Nevada's business economy is fueled by powerhouse industries like gambling, mining, and tourism. However, small businesses in Nevada also play a significant role in the state's economic landscape. Invoice factoring can offer a lifeline to these small businesses by providing immediate funding, improving cash flow, and reducing the risk of non-payment.
By partnering with the right factoring company, you can access tailored financial solutions to thrive, grow, and compete with larger businesses within your industry.
Factoring Companies in Nevada:
The Southern Bank Company
To make an informed decision when choosing a factoring company, we encourage you to read our Invoice Factoring Guide. This comprehensive resource will help you understand the ins and outs of invoice factoring and guide you in selecting the perfect factoring partner in Nevada.
You can also contact the Invoice Factoring Guide (IFG) team, and we will help you find the right Nevada factoring company for your unique needs.
Request a Factoring Rate Quote