North Dakota Factoring Companies
In the charming yet small state of North Dakota, businesses thrive in various industries, and factoring companies play an essential role in their success. With agriculture being the state's largest industry, wheat, soybeans, corn, and cattle top the list of commodities. In addition, as one of the most productive oil fields in the country, the Bakken shale formation contributes significantly to the growing presence of businesses in the oil and gas industry, while manufacturing also plays a significant role in the state's economy.
Factoring companies assist these industries in growing and gaining funding when they need it, without relying on traditional business loans. Although invoice factoring can benefit various industries in North Dakota, the main ones include:
If your business has slow-paying customers or managing cash flow is becoming a problem, you can use factoring companies to receive immediate funding.
Invoice Factoring Services in North Dakota
Running a business in North Dakota requires a constant influx of capital to support operations, purchase inventory, and pay employees. One of the most common ways for businesses to secure financing is through loans, but there are other options available. Invoice factoring is an alternative financing option that businesses in North Dakota can utilize to get the capital they need.
Invoice factoring services allow businesses to sell their outstanding invoices to a factoring company, which will then collect the full amount of the invoice from the customer and take a small fee for their services. Businesses get the cash they need immediately, rather than waiting for customers to pay their invoices, which can sometimes take up to 90 days or more! Do you need funding for just one invoice? If you choose spot factoring services, you can sell a single invoice to a factoring company rather than an entire accounts receivable portfolio.
Whether you're factoring one invoice or your entire AR portfolio, It is important to fully understand which type of factoring agreement you are entering into. With recourse factoring services, you will have to buy back any invoices that go unpaid by your customers, but with non-recourse factoring services, you will receive protection against customer non-payment, and the factoring company will assume the loss. Non-recourse agreements are more expensive but offer greater protection for your business.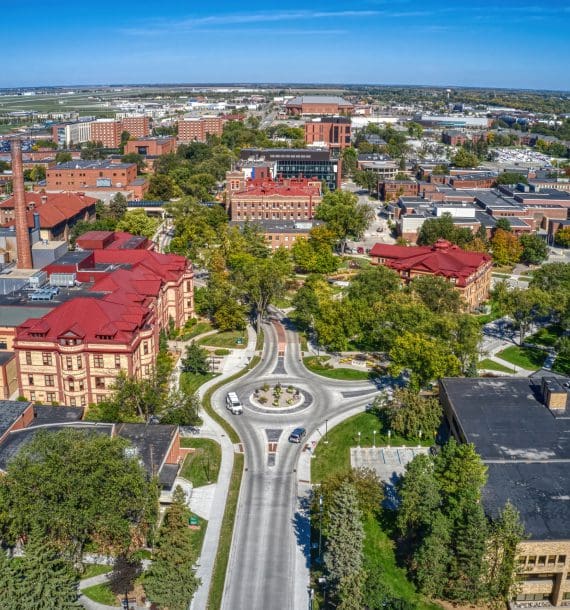 Accounts Receivables Factoring in North Dakota
If selling your invoices to a factoring company doesn't align with your business strategy, accounts receivable financing might be a suitable alternative. This financing option allows you to borrow against your outstanding invoices, using them as collateral. By leveraging your accounts receivable, you can access capital without selling your invoices outright, giving you the flexibility to manage your cash flow more effectively while still maintaining control of your customer relationships. However, because invoice financing functions like a loan, you will need to repay the financier for the advance you received (unlike factoring, where your customers make their payments directly to the factoring company).
Asset-based lending is another alternative that enables you to use various business assets, such as inventory, equipment, or real estate, as collateral to secure a loan. This option provides funds based on the value of your company's assets, offering a more diversified approach to securing financing.
Trucking and transportation businesses can also benefit from fuel cards and advances, which are specialized financing options designed to cover fuel expenses. These solutions can help improve cash flow and manage expenses for companies in the transportation industry.
If these alternative financing options better suit your business needs, or if you would like to combine them with invoice factoring, you can often obtain them from a factoring company as well. By exploring these diverse financial solutions, you can tailor your financing strategy to fit your specific requirements, ensuring your business has the necessary resources to thrive and succeed in North Dakota's dynamic economy.
Small Business Loans in North Dakota
There are small business loans available in North Dakota. These loans are typically offered by banks, credit unions, and other financial institutions. However, small business loans can be difficult to qualify for, especially for businesses with poor credit or limited assets.
Invoice factoring is often a better option than small business loans as it allows businesses to avoid taking on additional debt. Factoring is not considered a loan, so businesses don't have to worry about making monthly payments or accruing interest. Instead, they can focus on using the cash they receive to grow their business and improve their cash flow.
North Dakota's Business Economy
North Dakota's economy is largely driven by the energy and agriculture industries. The state's energy industry has experienced significant growth in recent years, contributing to job creation and economic growth. North Dakota is also a significant producer of agricultural products thanks to advanced agricultural technologies, which enable them to produce high-quality crops and livestock.
Invoice factoring services, accounts receivable financing, asset-based lending, and other financing options are available for businesses in North Dakota to access the capital they need to grow and thrive. As North Dakota's economy continues to grow and evolve, businesses in the state can use these financing options to stay competitive and achieve success.
Factoring Companies in North Dakota:
Eagle Business Credit

Orange Commercial Credit
To be sure you're making an informed decision when choosing a factoring company, read through this Factoring Guide to learn more about invoice factoring and how to find the ideal factoring partner in North Dakota.
Get in touch with the Invoice Factoring Guide (IFG) for help finding the best North Dakota factoring company to solve your cash flow problems.
Request a Factoring Rate Quote