Missouri Factoring Companies
As a thriving Midwestern state, Missouri boasts an opportunity-rich economy that creates an ideal environment for businesses across various industries to thrive. If your business is based in Missouri, you can partner with a local factoring company to help manage cash flow, cover expenses, and fuel growth.
Missouri's major industries include agriculture, finance, manufacturing, healthcare, and tourism. Factoring companies in the state support these industries and others by providing tailored financial solutions to maintain a healthy cash flow.
Invoice Factoring Services in Missouri
In Missouri, partnering with a factoring company can provide your business with a fast, debt-free cash boost to cover expenses and invest in growth opportunities. Various factoring services are available in the state to help you enhance your cash flow and ultimately improve your bottom line: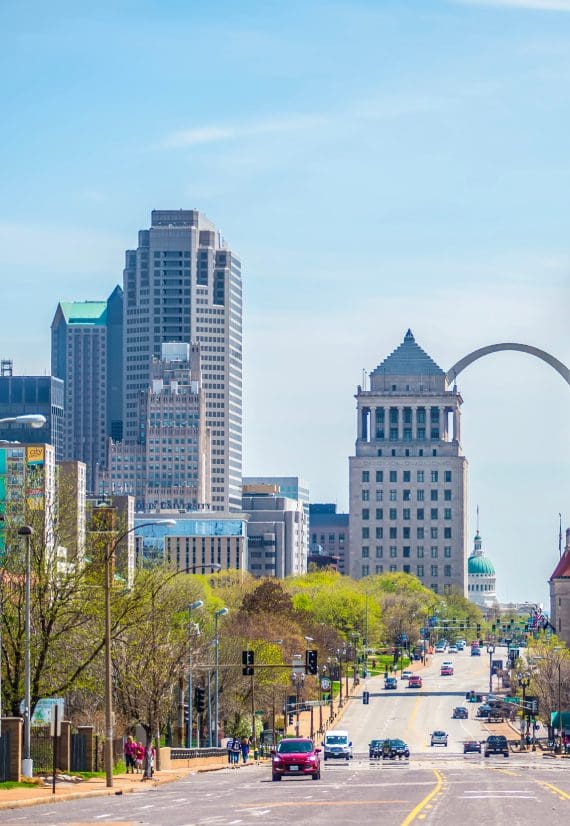 Accounts Receivable Financing in Missouri
Invoice factoring falls under the umbrella of accounts receivable financing, but it is not the only alternative to traditional loans where you can use your invoices to get funding. There are a number of alternative funding options that you can choose from. Here are a few options:
Invoice Discounting: A financing method that allows you to borrow against your outstanding invoices without selling them to a factoring company. You maintain control over your accounts receivable and continue to manage customer relationships.

Asset-Based Lending: With ABL, you can use your assets, such as inventory or equipment, as collateral for a loan. This helps you manage your cash flow and cover expenses without relying on invoice factoring.

Merchant Cash Advances: This financing option allows you to receive a lump sum of cash in exchange for a percentage of your future sales. It can be particularly helpful for businesses with a high volume of credit card sales.

Line of Credit: A flexible financing option that provides you with access to a predetermined amount of money, which you can draw from as needed. You only pay interest on the funds you actually use.
While these alternatives to invoice factoring can provide your business with the necessary funds, they may not offer the same level of convenience, speed, and simplicity. Invoice factoring often has a faster approval process, provides immediate access to funds, and reduces the burden of managing accounts receivable. As a result, many businesses find that factoring is the better choice when it comes to managing cash flow and covering expenses.
Small Business Loans in Missouri
From traditional bank loans to alternative financing options, such as online lenders and micro-lenders, small business owners in Missouri have access to a few loan options to help them. To qualify for a small business loan in Missouri, however, business owners typically need to have a solid business plan, good credit, and collateral.
Invoice factoring is often a better option than a small business loan because it is quicker and easier to get approved for, and it allows companies to receive needed capital without the hassle and risk of using a loan. In addition, the approval process is typically faster and less rigorous than a typical loan application process, where lenders consider things like your personal credit score, creditworthiness, and collateral.
Missouri's Business Economy
Missouri's business economy is diverse and dynamic, with a mix of industries that contribute to the state's overall economic growth. With a low cost of living and a skilled workforce, Missouri is an attractive location for businesses looking to establish a presence in the Midwest. The state is home to a variety of major corporations, including Anheuser-Busch, Emerson Electric, and Express Scripts. However, the state's economy is also supported by small businesses, which comprise most of Missouri's businesses.
Factoring companies can help your business to thrive by providing you with quick access to funding.
Factoring Companies in Missouri:
Engaged Financial

American Funding Solutions LLC

Eagle Business Credit
To be sure you're making an informed decision when choosing a factoring company, read through this Invoice Factoring Guide to learn more about invoice factoring and how to find the best factoring partner. Alternatively, let the Invoice Factoring Guide (IFG) team choose the right factor for your business. Request a free rate quote for help finding the right Missouri factoring company for your needs.
Request a Factoring Rate Quote