Washington Factoring Companies
Washington factoring companies play a crucial role in empowering businesses to thrive in the vibrant, Evergreen State. Home to picturesque landscapes and global giants like Microsoft and Starbucks, Washington boasts a thriving business environment fueled by diverse industries such as agriculture, food manufacturing, communication, and information technology.
In order to maintain this economic momentum and support growing businesses, accessible commercial funding is essential. Traditional loans aren't always an option due to the lengthy application processes and strict approval requirements, but Washington factoring companies are the perfect solution to the cash flow woes of growing businesses.
From startups to fully established companies, factoring companies in Washington help B2B companies of all sizes get the working capital they need to operate efficiently, even if they don't qualify for traditional loans.
Some of the industries that use Washington factoring services on a daily basis include:
Invoice Factoring Services in Washington
If your business is facing a cash flow crisis and you need quick cash, you can sell your open accounts receivable to a factoring company and receive an upfront percentage of their face value (up to 95% in some cases). Regardless of your business size or credit history, you can still qualify for factoring as long as you have a list of creditworthy debtors.
When you transfer ownership of your invoices to the factoring company, they will take care of making arrangements with your debtors and handling collections on your behalf. Once all of your customers have paid their outstanding balances, the factoring company will reimburse you the remaining invoice percentage, minus a small fee. Some factoring companies even offer additional services such as back-office processes like invoicing, accounts receivable management, and reporting.
Factoring is a notably flexible financing option, as many factoring companies allow you to choose how many invoices you want to factor. This means that your funding can grow as your business grows. If you're looking for a one-time solution, you can opt for spot factoring, also known as single-invoice factoring. This service allows you to submit invoices for factoring on an as-needed basis, even one invoice at a time. As with other factoring arrangements, the money is typically paid out within a few days.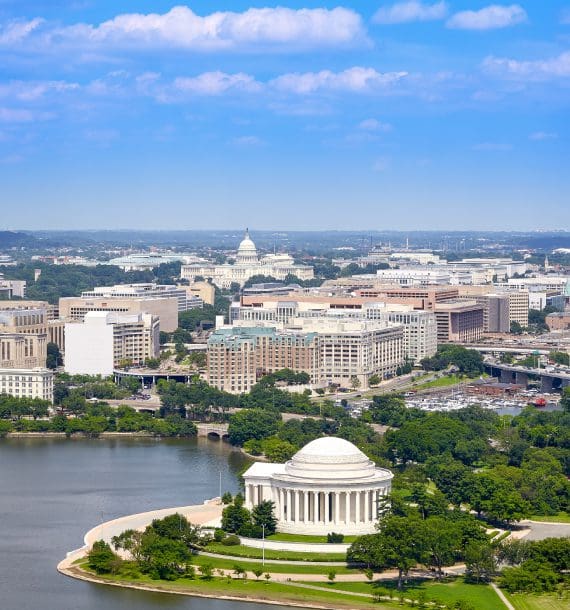 What Types of Factoring Services Are Available in Washington?
When we speak about types of factoring, other than spot-factoring or regular factoring, we are usually referring to the risk associated with the factoring agreement. There are two primary types of factoring arrangements offered to businesses in need of cash flow:
Recourse Factoring – With a recourse factoring agreement, the risk of your clients not paying their invoices ultimately falls on you. If your clients cannot pay their invoices, you will need to reimburse the factoring company the advance that was paid out to you (for the invoice in question) and handle the collections or any associated losses yourself. As this option places the risk with your company, it is usually the cheaper of the two factoring types.

Non-Recourse Factoring –The factoring company takes responsibility for the non-payment of invoices by debtors. If your clients cannot pay (due to bankruptcy or similar circumstances), the factoring company will accept the loss. This makes this option lower risk for your business, but it does have higher fees, and not all factoring companies will offer it.
Accounts Receivable Financing in Washington
Other than invoice factoring, there are a few other types of financing where you can use your accounts receivable (invoices) as collateral for an infusion of cash. One option is invoice financing, which is similar to factoring, but unlike factoring, this service is structured as a loan. So, instead of the financier assuming control of your invoices and back-office processes, the responsibility of collections remains with your business, and once your customers have paid you, you will need to repay the advance you received.
Another financing option to consider is asset-based lending. This involves a business using its assets, such as equipment, invoices, inventory, or property, as collateral to secure a loan. Asset-based lending is particularly useful for businesses with a lot of physical assets but that may not have a strong credit history. However, there is always the risk of losing your assets if you default on your payments.
If you own a Washington-based business, you may also be familiar with merchant cash advances (MCAs). This financing option gives you upfront cash in exchange for a percentage of your credit card sales. This financing option is ideal for businesses that rely heavily on credit card transactions, such as retail stores or restaurants.
Small Business Loans in Washington
The Washington State Department of Commerce offers several small business financing options to small businesses. There are small business grants, or you can try the Flex Fund and Small Business Credit Initiative. Another offering is Startup Wisdom, a guide containing 27 strategies entrepreneurs can use to access business capital, from the very traditional options to the distinctly non-traditional ones. Invoice factoring is an alternative to traditional types of funding and is ideal for a Washington State small business with trustworthy customers that require access to quick cash.
Washington Business Economy
Washington State has more than half a million businesses, but they are dedicating additional resources to key industries as they have the most potential to create economic wealth and job growth. These industries are aviation and aerospace; agriculture and food manufacturing; clean technology; creative economy; forest products; communication and information technology; life science and global health; maritime; military and defense; tourism. High-growth industries such as space, innovation cluster accelerators, and industrial symbiosis are also supported.
To function optimally, these industries require energy and transport. Washington State has the largest network of hydroelectric power plants in the nation resulting in low-cost energy. Its transportation network includes 75 ports, 139 airports, and 3,300 miles of roadways.
There is a factoring company ready to serve the small businesses supporting each of these Washington industries. Sell your customer invoices to one of the many Washington factoring companies waiting to partner with you.
Factoring companies in Washington:
Have you been researching factoring companies in Washington? Read through this Invoice Factoring Guide to learn more about invoice factoring and how to find the ideal factoring partner in Washington.
Alternatively, request a complimentary rate quote and the Invoice Factoring Guide (IFG) team will connect you with the best Washington factoring company for your needs!
Request a Factoring Rate Quote