Florida Factoring Companies
The Sunshine State is known for its year-round sunshine, beautiful beaches, palm trees, and alligators. With tourist attractions like Walt Disney World, Universal Studios, and SeaWorld, it's no surprise that hospitality and entertainment are two of the biggest industries in Florida.
However, no matter how opportunity-rich the industries may be, the businesses that operate in them may still need cash flow help from time to time. Running a business in today's economic climate is not only competitive, it's expensive, and without the working capital to cover your operations and expansion, your business risks falling behind competitively. That is where Florida factoring companies come in with a debt-free, flexible, and fast financing solution available to businesses of all sizes in Florida.
Apart from hospitality and entertainment, there are a number of other industries that can benefit from doing business with factoring companies in Florida, including:
Healthcare

Telecommunications

And many more.
Invoice Factoring Services in Florida
As an alternative form of financing, invoice factoring allows you to sell your outstanding invoices to a Florida factoring company in exchange for immediate cash, usually between 80% and 95% of the total invoice value. These funds are available within 2 business days, and some factoring companies even have a turnaround time of 24 hours.
What Are the Types of Factoring Services Available to Florida Businesses?
Do you need a quick boost of funds for a single transaction without a long-term commitment? Spot Factoring, also known as single-invoice factoring, gives B2B companies in Florida the opportunity to submit invoices for an advance on an as-needed basis, without the need to sign a long-term factoring agreement. Not all factors will offer this option, so it's important to do your research to find a Florida factor that fits your needs.
Regular factoring is for businesses that want an ongoing relationship with the factoring company, where, with an approved limit, you can submit invoices on a monthly basis to get the recurring cash flow without the need to wait for slow client payments. The factoring company often also handles back-office processes for you, such as taking over your invoicing, collections, and client credit checks. This frees up valuable time and resources that you can refocus on more pressing business activities.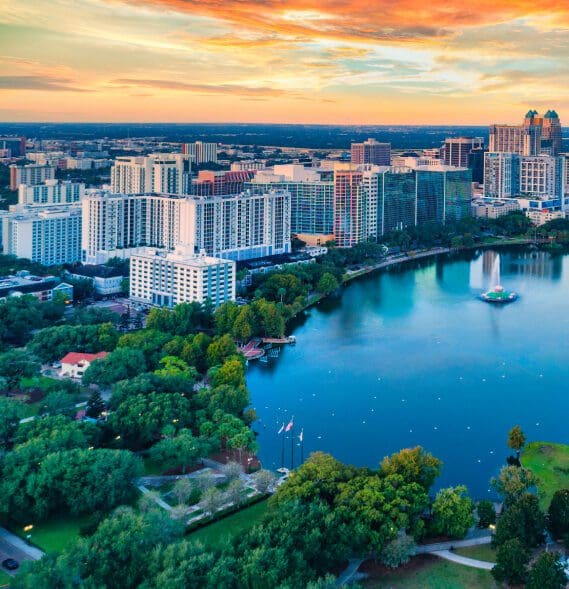 What Happens if Your Customers Don't Pay the Factoring Company?
You may be wondering what happens if your customers don't pay the factor. Well, that is where the two primary types of factoring come in. Recourse factoring is an invoice factoring option where you are ultimately held responsible if the debtor does not pay the invoice held by the factoring business, although they must make every effort to collect the owed payments. If one of your clients doesn't pay, you will need to repay the advance for that specific invoice. Because the risk for non-payment is on your business, this factoring option usually involves lower fees.
An alternative is non-recourse factoring, where the factoring company takes responsibility for the non-payment of invoices by debtors. This option has higher factoring fees, but if any of your customers don't pay (due to bankruptcy or similar circumstances), the factor will assume the loss, and your company won't be held liable.
Accounts Receivable Financing in Florida
Did you know that invoice factoring isn't the only type of accounts receivable financing? There are other financing options where you can use your receivables as collateral for a loan.
Invoice financing – Invoice financing provides immediate cash for your invoices, similar to invoice factoring. However, unlike factoring, it is a loan that you will need to repay once your clients settle their invoices. Your unpaid accounts receivable will act as collateral for the loan, and your business will remain responsible for collecting payments from your clients and managing other accounts-receivable-related tasks.

Asset-based financing – Businesses use assets such as accounts receivable, equipment, property, or inventory as collateral to secure this type of financing. Lenders generally prefer highly liquid collateral, such as securities, as they can be converted to cash if there are payment defaults.
It's important to note that even though the financing options mentioned earlier offer benefits, they may not be as effective as invoice factoring, particularly with regard to debt. Unlike factoring, these financing methods involve borrowing money (loans), which means you'll have to make regular payments, and you risk losing your assets if you default.
In contrast, factoring is a debt-free solution where the factoring company assumes ownership of your invoices, and your clients make payments directly to them. This means you won't have to worry about monthly payments, debt on your balance sheet, or any negative impact on your credit report.
Small Business Loans in Florida
Enterprise Florida, Inc. (EFI) partners with state, federal, and non-profit organizations to provide small businesses in Florida with training, development, and financing options. Some of these options include the Florida Venture Capital Program, which provides funding to emerging or early-growth-stage companies with long-term growth potential in specific industries. Another option is the Clean Energy Investment Program, where small businesses are given funding to increase the use of energy-efficient and/or renewable energy technologies, equipment, and materials.
Florida Business Economy
Florida does not levy personal income tax and is known for its low sales, property, and corporate income taxes. You have access to more than one hundred airports and fifteen deep-water ports, with the top export markets being Brazil, Canada, Mexico, the United Kingdom, and Colombia. Tourism is one of the largest industries in Florida, with strong competition from the aerospace, life sciences, manufacturing, homeland security, and information technology industries.
There is a large selection of factoring companies in Florida that can help small businesses ease their cash-flow challenges, whether they are building contractors or supplying to one of the main theme parks. Sell your customer invoices to any of the Florida factoring companies ready to serve you.
Factoring Companies in Florida:
Do you need to find Florida factoring companies? Read through this Invoice Factoring Guide to learn more about invoice factoring and how to find the ideal factoring partner in Florida.
You could also contact our team at Invoice Factoring Guide (IFG) for help finding the best Florida factoring company for your business needs. Request a free rate quote today!
Request a Factoring Rate Quote