West Virginia Factoring Companies
West Virginia has natural beauty, friendly people, and a vibrant economy with many successful businesses. With the help of West Virginia factoring companies, your business can compete among the best of them.
West Virginia is home to a variety of industries that contribute to its economic growth. The biggest industries include coal mining, natural gas production, and chemical manufacturing. Other major industries include healthcare, tourism, and construction.
Can your business benefit from factoring? In West Virginia, some of the industries that can benefit from factoring companies include:
Factoring is not just for the above industries, however. Factoring companies can provide financing to small and medium-sized businesses across most B2B and even a few B2C industries. Companies with large invoice volumes that need to improve their cash flow, pay suppliers, or invest in growth opportunities can benefit from these services. All you need is to find the right factoring company with services specific to your industry and business.
Invoice Factoring Services in West Virginia
Need cash quickly? Sell your invoices to a factoring company in exchange for immediate cash. In West Virginia, there are several invoice factoring companies that provide this service to businesses of all sizes. Invoice factoring can help businesses improve their cash flow, reduce their credit risk, and take advantage of growth opportunities.
You can use invoice factoring to sell individual invoices to a factoring company (spot factoring) or to sell all your invoices (whole ledger factoring). Spot factoring is a flexible option to get quick access to cash. In addition to this, you can choose an option where the factoring company takes responsibility for any unpaid bills by your customers (non-recourse factoring). Or, if you trust your customers will pay eventually and you prefer a more affordable option, you can choose recourse factoring, where you take on responsibility for potential non-paying customers.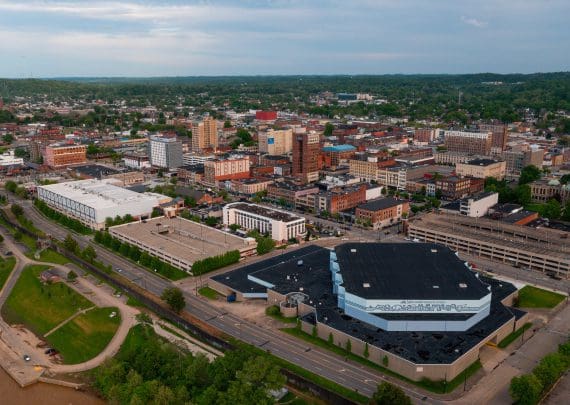 Accounts Receivables Factoring in West Virginia
Aside from invoice factoring, West Virginia factoring companies may offer services such as purchase order financing, asset-based lending, and equipment financing in addition to traditional invoice factoring services. It is important to note that the availability and terms of these services may vary by company and individual circumstances.
Purchase order financing can help you fulfill customer orders without worrying about cash flow limitations. The financing company provides the necessary funds to purchase the materials and labor required to complete the order and then collects payment from the customer once the order is completed.
Asset-based lending provides funding based on the value of your business assets. With this financing option, you can use your assets as collateral to secure the loan. The amount of funding available typically ranges from 50% to 85% of the value of the assets.
Equipment financing allows you to finance the purchase or lease of new equipment. This financing option can be useful in improving efficiency and productivity by providing access to modern equipment without the need for upfront cash.
You can also consider fuel card programs, which offer credit cards specifically designed for fuel purchases. These programs make it easy to manage fuel expenses by providing detailed reports of fuel usage and purchases. Some fuel card programs may also offer discounts or rewards for fuel purchases.
Small Business Loans in West Virginia
Small business loans in West Virginia can be used to secure funding for your business. There are various small business loan options available in West Virginia, including SBA loans, term loans, and lines of credit.
SBA loans: These are loans that are backed by the Small Business Administration (SBA). They typically have low-interest rates and longer repayment terms than traditional loans. However, they can be difficult to qualify for due to their strict requirements.

Term loans: These are traditional loans that provide a lump sum of money upfront and are repaid over a set period of time with interest. Term loans often require collateral and good credit history to secure.

Lines of credit: These are flexible loans that allow businesses to borrow money as needed up to a specific credit limit. Interest is only charged on the amount borrowed, and repayment terms are flexible. However, lines of credit can also be challenging to qualify for and often require good credit history and collateral.
With invoice factoring, your business can get the funds it needs within 24 hours without the need for credit checks or lengthy approval processes. The factoring company purchases your outstanding invoices at a discount, providing you with cash upfront.
Other benefits of invoice factoring include:
Easy approval process

Minimal paperwork

No high-interest rates associated with traditional bank loans

Back office assistance
West Virginia's Business Economy
The West Virginia business economy is strong and diverse, with major industries including healthcare, manufacturing, energy, and tourism. The state's location in the heart of the Appalachian region also makes it a hub for transportation and logistics. It also offers various tax incentives and business-friendly policies to encourage entrepreneurship and economic growth.
If you're a business owner in West Virginia, there are various factoring companies with a range of factoring solutions available to help you succeed and thrive in the state's dynamic business economy. We help you to narrow down your search by providing you with a list of factoring companies in West Virginia.
Factoring Companies in West Virginia:
Eagle Business Credit

Orange Commercial Credit

Harper Partners

Fora Financial
There are hundreds of factoring companies across the USA. Learn everything you need to know about invoice factoring in this Factoring Guide so that you can make an informed decision when you choose one. Alternatively, contact the Invoice Factoring Guide (IFG) team, and we will guide you through the entire process to ensure you partner with the best West Virginia factoring company for your unique situation.
Request a Factoring Rate Quote