California Factoring Companies
The Golden State has an abundance of California factoring companies ready to serve the diverse industries in the state. Located on the Pacific West Coast, California is home to Silicon Valley, Wine Country, Coachella, Disneyland, and Hollywood. It has a highly integrated network of regional economies, from biotech and information technology to wine and tourism. Virtually any B2B business can make a prosperous home for themselves in this diverse, opportunity-rich state. Plus, if they need a cash flow injection to help them stay competitive, both new and fully-established businesses can work with one of the many factoring companies in California.
The trucking industry is one of the largest sectors in the state, which is why many factoring companies, in Southern California especially, offer freight bill factoring. It allows trucking companies to sell their open freight bills to a factor in exchange for immediate cash, allowing them the financial freedom to cover driver salaries, fuel, and maintenance and accept more loads without needing to wait for shipper payments.
Which other industries can benefit from using factoring companies in California?
Renewable Energy

Business Services

Construction
Invoice Factoring Services in California
Factoring companies are a good funding source for small and mid-sized businesses that are looking to expand their operations but that are unable to qualify for traditional financing. If your business has been struggling to get approval for a bank loan or simply can't afford to wait the months it could take to process all the paperwork and eventually receive your loan, you can sell your invoices to a factoring company at minimum risk for improved cash flow.
So, what are the types of factoring available in California?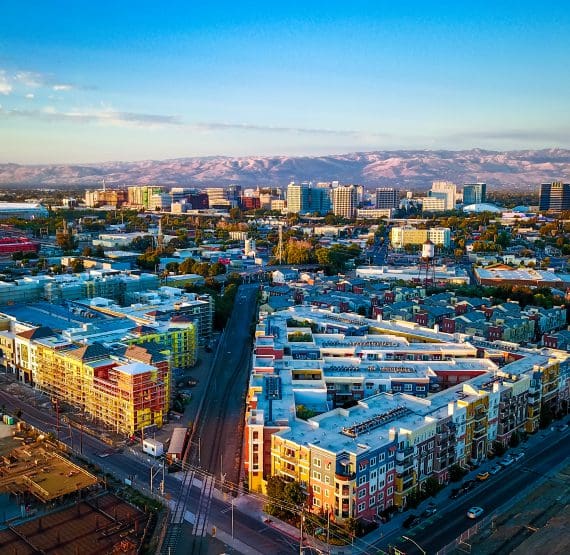 Accounts Receivable Financing in California
Accounts receivable factoring is one of the best financing options available to new and established businesses and is offered by factoring companies in San Diego, San Francisco, and other areas around the state.
Other types of funding include equipment financing and accounts receivable loans.
Equipment financing falls within the asset-based financing category, as the purchased equipment serves as collateral for the loan. With accounts receivable loans, your debtor invoices are used as collateral to acquire money from a bank, but you still own the invoices and must ensure your client pays them.
Small Business Loans in California
Do you have a staffing business in LA, and the wages are due, but your debtors have not paid their invoices? There are several Los Angeles factoring companies that can provide financing to cover your expenses, and the main eligibility criteria for approval is how creditworthy your clients are. So, you can still qualify even if your business has a poor credit history.
What other types of loans are there for small businesses? You can apply for a U.S. Small Business (SBA) loan if you are eligible, or even a traditional small-business loan from a bank. However, if your business is a startup, it might be challenging to get approved because you will need sufficient collateral and a strong credit rating.
California Business Economy
California has one of the most diverse populations in the world, and this is also reflected in its economy. In terms of gross domestic product (GDP), the state's three largest industry sectors are finance and insurance; trade, transportation, and utilities; and professional and business services. Although lower on the GDP rankings, technology and science businesses impact the property sector through housing shortages and increased property prices.
Factoring services are available to any business in California with reputable debtors, whether you are in the services, information technology, renewable energy, or any other sector. Sell your accounts receivable to the California factoring companies, and you will have cash on hand to cover your urgent business expenses, start saving, and grow your company, all without acquiring debt.
Factoring companies in California:
Transwest Capital

Camel Financial, Inc.
If your business needs a cash flow boost to navigate the competitive business economy of Arizona, invoice factoring is one of the best steps you can take. Learn everything you need to know about how the process works in this Factoring Guide, and when you're ready to select a factoring company, get in touch with the Invoice Factoring Guide team. We have all the resources you need to find the perfect factoring company for your needs. Request a complimentary rate quote today to get started!
Request a Factoring Rate Quote