Maximize Savings with Fuel Discount Cards from Factoring Companies
Managing a fleet can be quite challenging, particularly with the ever-increasing fuel expenses. However, fuel discount cards from factoring companies offer various features and benefits to tackle this issue. Whether you're a solo owner-operator or in charge of an entire fleet, fuel discount cards can be a crucial tool for reducing your growing list of operating costs. Here are some of the advantages of fuel cards from factoring companies.
Significant Fuel Savings
The primary motive for obtaining a fuel discount card is to lock in better prices on gasoline and diesel. As a result, you can save up to an impressive 40 cents per gallon. Plus, you'll pay the cash price, avoiding transaction fees linked with credit card payments. This results in decreased operating costs and increased profitability. These savings can make a considerable difference in your overall financial performance.
Extensive Network of Fuel Stations
Fuel discount cards offer more than just savings; they provide access to a vast network of fuel stations. Your drivers can refuel and benefit from discounts at numerous convenient locations across the USA, ensuring nationwide coverage. This extensive network can help your drivers find the most competitive fuel prices, making their trips more cost-effective and efficient.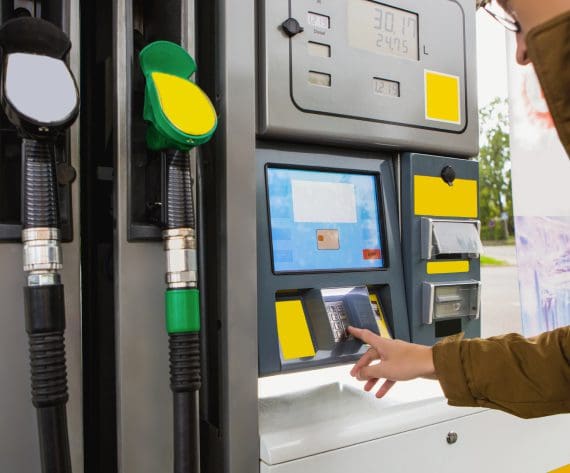 Comprehensive Expense Tracking
Fuel discount cards include centralized billing, tracking, and budgeting benefits, allowing you to maintain full control over every expenditure. This feature is invaluable for managing your fleet's fuel expenses effectively. Say farewell to fuel budget mismanagement and embrace the peace of mind that comes with detailed expense tracking.
Additional Perks and Services
Fuel discount cards often come with additional benefits, such as discounts on maintenance, roadside assistance, or even lodging and dining for your drivers. These extra perks contribute to further cost reductions and a healthier bottom line. By utilizing these added services, your company can gain even more rewards from your fuel discount card program.
Streamlined Cash Flow
Factoring companies recognize the importance of steady cash flow. Fuel discount cards help consolidate fuel expenses into one account, making management and payment more straightforward. Improved financial management means avoiding unnecessary interest charges or late fees. This streamlined cash flow can contribute to your company's overall financial stability.
Enhanced Fleet Efficiency
Optimize your fleet efficiency with fuel discount cards. Your drivers can plan routes based on the extensive network of discounted fuel stations, resulting in less downtime, fewer detours, and enhanced overall fleet performance. Better efficiency can lead to higher customer satisfaction and a stronger company reputation.
Driver Convenience and Satisfaction
Fuel discount cards contribute to driver satisfaction by offering a convenient payment method and discounts at various locations, making their job more enjoyable and less stressful. Satisfied drivers are more likely to stay with your company, reducing turnover and its associated costs.
Eco-Friendly Benefits
Support your company's eco-friendly objectives by encouraging drivers to refuel at fuel-efficient stations in the discount network. Reduced emissions, a smaller carbon footprint, and decreased fuel consumption are all achievable with fuel discount cards. Implementing a fuel discount card program can be a step toward a more sustainable business model.
Fuel discount cards offer a wide range of benefits for your transportation company, you just need to find a factoring company that offers them. If you need help finding a freight factoring company that offers fuel discount programs, contact the Invoice Factoring Guide (IFG) team today and get a free factoring rate quote.
Request a Factoring Rate Quote