Colorado Factoring Companies
Colorado factoring companies stand ready to support local businesses with essential financing solutions, empowering them to thrive in the Centennial State's bustling business climate.
From the vibrant city of Denver to the picturesque Rocky Mountains, Colorado is home to a wide range of industries that can benefit from invoice factoring. This alternative financing option offers a quick cash-flow boost, helping businesses address their working capital needs, cover employee wages, and seize new growth opportunities. No matter the sector, Colorado factoring companies are eager to partner with businesses to help them achieve their goals.
Some of the industries in Colorado that use factoring the most often include:
Renewable energy

Telecommunications
Invoice Factoring Services in Colorado
If your business needs cash quickly and you have a roster of creditworthy clients, invoice factoring might be the financing solution you've been searching for. Colorado factoring companies are often more open to approving small business financing than traditional lenders, primarily because they focus on your customers' ability to pay their invoices rather than your business credit history.
If waiting 30, 60, or 90 days for slow-paying customers to settle their accounts is not an option and securing a traditional loan seems difficult, consider selling your invoices to a Colorado factoring company. By doing so, you can efficiently address your financial needs while maintaining a healthy cash flow, allowing your business to thrive. Explore the variety of factoring services available to Colorado companies:
Spot Factoring: Sometimes referred to as single-invoice factoring, this type of factoring allows companies to choose which invoices they submit and how many. So, if you need to submit one or more invoices for a quick advance but don't necessarily want to make a long-term commitment, this may be the solution for your business.

Whole Ledger Factoring: This is the term used to describe a factoring agreement where your business will be required to submit all of its invoices to the factoring company. Some factoring companies will still allow you to sign a long-term contract without needing to submit all of your invoices, but it all depends on the terms outlined in your factoring agreement.

Recourse Factoring: With recourse factoring, if one of your clients doesn't pay the invoice that the factoring company holds, it's up to your business to cover the loss. Don't worry, though—the factoring company must make every effort to collect the payment. While this option is riskier for your business, the good news is that it comes with lower fees than non-recourse contracts.

Non-Recourse Factoring: On the other hand, non-recourse factoring means the factoring company takes on the responsibility if your client doesn't pay their invoice. It's a safer choice for your business, but keep in mind that the factoring fees will be a bit higher.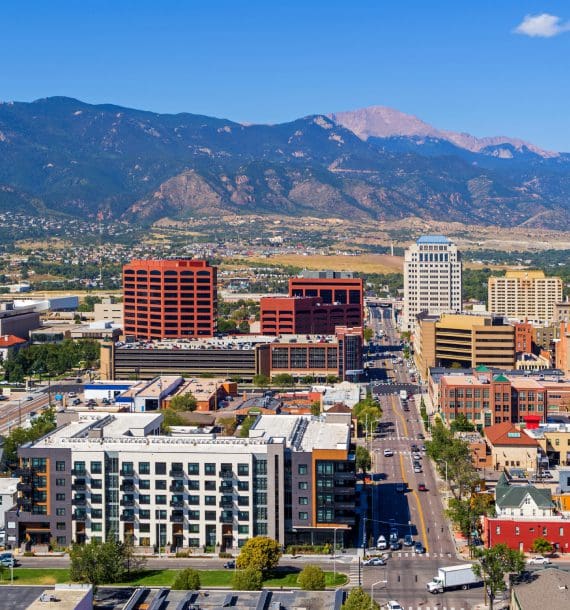 Accounts Receivable Financing in Colorado
When it comes to accounts receivable financing in Colorado, there are several options to consider besides invoice factoring. One popular choice is accounts receivable financing, where you use your invoices as collateral to secure a loan. This financing method lets you maintain ownership of the invoices, but you'll still be responsible for collecting payments from clients. Unlike invoice factoring, which is a debt-free option with your clients paying the factoring company directly, accounts receivable financing adds debt to your balance sheet since you'll still need to repay the loan once clients settle their accounts. For businesses seeking a simpler and more flexible financing solution, factoring can be a better choice.
Another alternative to consider is asset-based lending (ABL). With ABL, your business can use assets like equipment, inventory, vehicles, property, and even invoices as collateral for a loan. While this option may provide the necessary funds, it typically comes with higher interest rates and can put your assets at risk if you fail to repay the loan. In comparison, invoice factoring offers a more streamlined, debt-free financing solution focused on your clients' creditworthiness rather than the value of your assets. By partnering with a Colorado factoring company, you can unlock the cash trapped in your outstanding invoices and benefit from a faster, more efficient way to finance your business needs, making it a more attractive option for many businesses.
Small Business Loans in Colorado
Colorado offers several opportunities for small businesses to get loans. The Colorado Enterprise Fund, for instance, includes a Black Business Loan Fund designed specifically to help black-owned businesses overcome capital access challenges by offering low-rate, low-barrier loans.
The Colorado Small Business Development Center Network provides a list of approved lenders, recommending that small business owners select one that caters to similar businesses.
Invoice factoring, however, stands out as an ideal financing solution for small businesses with creditworthy customers. By partnering with Colorado factoring companies, you can receive a significant portion of your invoice value in cash, making it an attractive option for small businesses in need of immediate working capital.
Colorado Business Economy
The Colorado business economy is thriving, with a diverse array of industries and several Fortune 500 companies headquartered in the state. Cities like Broomfield, Englewood, and Greenwood Village are home to major players in telecommunications, advanced manufacturing, and healthcare, including the world's largest gold mining company, Newmont Corporation.
Colorado also enjoys the distinction of having the nation's second-largest aerospace economy, with over 400 companies operating within the industry. Tourism remains a key economic driver for the state, along with other prominent industries such as bioscience, creative industries, financial services, transportation, and logistics.
Colorado factoring companies stand ready to support businesses across all these sectors, from Aspen staffing agencies to NASA subcontractors. By partnering with one of the many eager Colorado factoring companies, you can sell your customer invoices and gain instant access to the working capital your business needs to succeed.
Factoring companies in Colorado:
Have you been researching factoring companies in Colorado? Read through this Invoice Factoring Guide to learn more about invoice factoring and how to find the ideal factoring partner in Colorado.
Request a Factoring Rate Quote