Michigan Factoring Companies
Michigan is known for its vast natural beauty and the great outdoors. It also has a thriving economy thanks to the various Michigan factoring companies that support small businesses across a number of growing industries.
Michigan is home to a variety of industries that make it a hub of commerce and business activity, which has led to the emergence of numerous factoring companies in the state.
One of the biggest industries in the state is the automotive industry, with companies such as Ford, General Motors, and Chrysler having a significant presence in the state. Other major industries in Michigan include healthcare, education, and technology. Michigan is also home to a robust manufacturing sector, producing products such as industrial machinery, furniture, and food products.
These industries typically have a high volume of accounts receivable and tend to have clients that take a long time to pay, leaving them without the money they need to support their operations. Factoring companies in Michigan give struggling businesses access to immediate, debt-free cash flow, helping them thrive in this eclectic state.
Invoice Factoring Services in Michigan
Invoice factoring is a popular financing option for businesses in Michigan, as it provides immediate cash flow by allowing business to sell their outstanding customer invoices for an advance on their face value. Factoring companies in Michigan offer a range of invoice factoring services, including:
Spot Factoring Services: Spot factoring allows businesses to sell individual invoices to a factoring company for cash flow on an as-needed basis. This is a useful option if your business needs quick cash flow without committing to a long-term agreement.

Fuel Card and Advance Programs: Fuel cards and advance programs are financing solutions that give businesses fuel cards and cash advances to cover fuel expenses. Many factoring companies in Michigan offer fuel cards and advances to businesses in the transport industry that need to manage their fuel expenses.
You may ask, "What happens if your customers don't pay their invoices?" Well, that is where the two primary types of factoring come in.
Recourse Factoring Services: Recourse factoring is the cheaper choice because it requires your business to buy back any invoices that go unpaid by your customers.

Non-Recourse Factoring Services: Non-recourse factoring shifts the risk of unpaid invoices to the factoring company, which absorbs the losses if a customer does not pay. This option is slightly more expensive, but it does give you the added peace of mind that the credit risk is not on your business.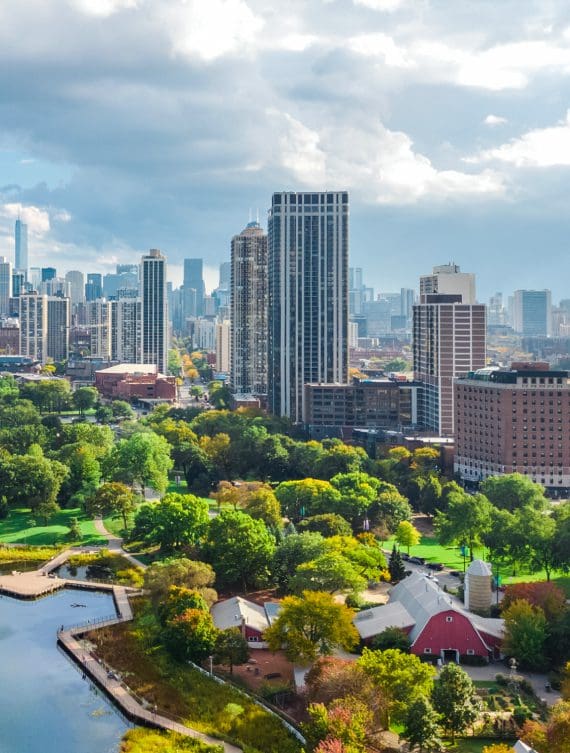 Accounts Receivable Financing in Michigan
There are several financing solutions that allow you to use your open invoices to secure funding.
Invoice discounting: Also known as accounts receivable financing, this financing option allows businesses to leverage their outstanding invoices to secure financing. It is a similar concept to factoring but works like a loan, so you will need to repay your advance at a later date (with interest). Factoring, on the other hand, transfers ownership of your invoices to the factoring company, which then collects payments directly from your customers, so there are no monthly repayments necessary and no debt.

Asset-Based Lending: Asset-based lending is a financing option that allows businesses to use their assets, such as inventory, invoices, or equipment, as collateral to secure a loan. These loans are relatively easy to acquire, and you can get large volumes of financing, but you also place your valuable assets at risk, so ABLs are only viable if you can keep up with the loan repayments and interest.

Merchant Cash Advances: Merchant cash advances are a financing option that provides businesses with a lump sum of cash in exchange for a portion of future credit card sales. One significant disadvantage of merchant cash advances is that they can be very expensive. The fees and interest rates associated with these types of loans are often much higher than those of traditional loans – making them more expensive than factoring as well. This can make it difficult for your business to repay the loan and can put you in a worse financial position than before you took out the cash advance.
Small Business Loans in Michigan
There are small business loans available in Michigan through various lending institutions. However, invoice factoring is often a better option for businesses that need immediate cash flow, as it provides a more reliable source of financing than traditional small business loans.
Invoice factoring provides immediate cash flow, whereas traditional small business loans can take weeks or even months to secure. With factoring, your business can receive cash to immediately cover expenses or maintain cash flow.
Michigan's Business Economy
Michigan's robust economy has grown substantially over the years and continues to thrive. The state's economy is built around many thriving industries, including automotive, healthcare, education, and technology. Michigan is also home to a significant manufacturing sector, producing a wide range of goods and products.
Michigan has many resources and incentives available to help businesses grow and thrive. The Michigan Economic Development Corporation offers a range of programs and services designed to help businesses of all sizes, including tax incentives, loans, and grants.
Invoice factoring, however, is often a more flexible and easily accessible financing option for businesses requiring capital. Factoring companies in Michigan offer a range of services that can be tailored to meet the specific needs of each business. That said, finding the right factoring company in Michigan can be difficult. You need to be sure that the factor is established enough to support your funding needs and that they have the industry-specific knowledge to navigate the complex financial landscape your business is trying to navigate.
A Factoring Companies in Michigan you can choose from are:
To be sure you're making an informed decision when choosing a factoring company, read through this Factoring Guide to learn more about invoice factoring and how to find the ideal factoring partner in Michigan.
Alternatively, request a free rate quote, and we will do all the work of finding the best Michigan factoring company for you.
Request a Factoring Rate Quote