Texas Factoring Companies
The Lone Star State is home to a vast array of accounts receivable financing companies, each with its own unique approach to factoring. With more miles of road and rail than any other state, it is no surprise that transportation factoring is one of the biggest industries in Texas. In addition, thanks to the Permian Basin being so close by, there are also a large number of factoring companies that dedicate their services to helping oil & gas companies. But it's not just the transportation or oilfield industries that benefit from invoice factoring in Texas.
Whether you're based in Houston, Dallas, Austin, or anywhere in between, you can find factoring companies with decades worth of experience and expertise in your industry. Some of the most common companies that use invoice factoring in Texas include:
If you don't see your industry, don't panic. As the saying goes, "Everything is bigger in Texas," and that includes invoice factoring. It is safe to say that if you run a B2B business, there is probably a Texas factoring company for your industry.
Invoice Factoring Services in Texas
By selling your invoices to a factoring company, you can benefit from a quick, debt-free infusion of cash to cover your expenses and invest in growth opportunities. Texas offers a variety of factoring services to help you improve your cash flow and, ultimately, your bottom line: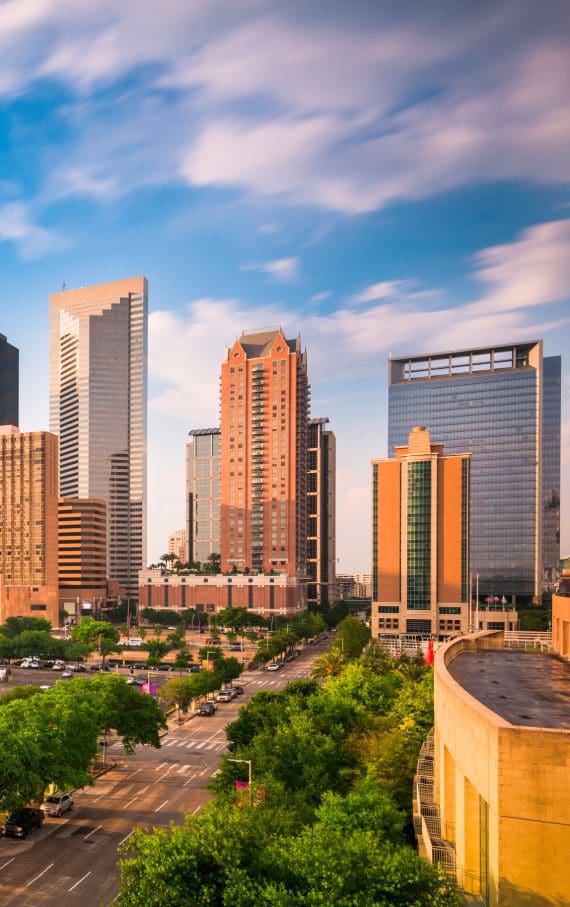 Overall, Texas offers a range of factoring services to help businesses in almost every industry improve their cash flow and bottom line.
Accounts Receivable Financing in Texas
Aside from factoring, there are several other types of receivables financing available to businesses in Texas. One option is invoice financing which is similar to factoring, but instead of the factor handling your back-office processes, you retain control over your invoices. With invoice financing, you use your unpaid invoices as collateral to secure a loan, which you then repay once your customers pay their outstanding bills. This type of financing can be a good choice for businesses that need short-term cash flow solutions but want to maintain control over their customer relationships.
You could also investigate asset-based lending, where your business uses its assets, such as equipment, invoices, inventory, or property, as collateral to secure a loan. This type of financing is particularly useful for businesses that have a lot of physical assets but may not have a strong credit history.
Texas businesses can also consider merchant cash advances, which provide upfront cash in exchange for a percentage of your daily credit card sales. This type of financing is ideal for businesses that rely heavily on credit card transactions, such as retail stores or restaurants.
Small Business Loans in Texas
As a small business owner in Texas, there are a number of loan options available to you, as long as you're willing to accept the higher cost factors. Traditional bank loans are a popular choice, but it can take months and piles of tedious paperwork before you see a cent. Not to mention the sky-high interest you will pay (if you're even approved). You could also investigate alternative lenders, such as online lenders, peer-to-peer lending platforms, and micro-lenders, but be aware that some of these lenders may have higher interest rates or less favorable terms than traditional lenders.
SBA loans are also available to eligible businesses, but the application process can be lengthy, and the approval criteria can be strict, making it difficult for many small businesses to qualify. It's important to carefully evaluate the terms and conditions of any loan offer and to consider all of your options, including invoice factoring, before making a decision. For businesses with cash flow issues or those that are not eligible for traditional loans, invoice factoring is a viable alternative. Factoring companies can purchase outstanding invoices at a discount, providing your business with immediate cash flow without the need for collateral or credit checks.
Texas' Business Economy
Texas is one of the largest and most prosperous states in the U.S., with a booming economy and a thriving business climate, making it an attractive destination for companies of all sizes and industries. With no corporate or personal income tax and the lowest business operating costs among all other U.S. states, businesses operating in Texas have a lower overall tax burden than most other states. This, combined with a transparent regulatory structure, positions businesses for success and growth.
Despite the favorable business climate, companies in Texas still face cash flow challenges that can impede growth opportunities. As a business owner, you may have experienced the pain of waiting for customers to pay their invoices while you struggle to cover your expenses. That's where factoring comes in.
Factoring services are readily available in Texas. By selling your invoices to a factoring company, you can receive a quick, debt-free infusion of cash to cover your expenses and invest in growth opportunities. As local businesses continue to prosper, invoice factoring can serve as a valuable tool to help you maintain and accelerate your business growth; you just need to find the right partner.
Factoring Companies in Texas:
To be sure you're making an informed decision when choosing a factoring company, read through this Invoice Factoring Guide to learn more about invoice factoring and how to find the ideal factoring partner in Texas.
If you're looking for the best factoring company near you, contact the Invoice Factoring Guide (IFG) team today, and we will find the best Texas factoring company for your needs!
Request a Factoring Rate Quote