Louisiana Factoring Companies
Louisiana, known for its diverse economy, plays host to a wide array of businesses in the oil, natural gas, petrochemical, agriculture, manufacturing, freight, and tourism industries. To address the financial challenges that come with running a successful business, many companies turn to invoice factoring as a flexible and efficient financing solution. Factoring companies operating throughout Louisiana offer tailored services designed specifically for businesses in various sectors, such as:
Petrochemical Producers

Renewable Energy Companies

Sugarcane Growers and Distributors

Aquaculture Companies
Whether your business is located in Baton Rouge, New Orleans, Shreveport, or any of the bustling port towns along the Mississippi River and the Gulf of Mexico coastline, Louisiana factoring companies can provide the instant financing and customized support your company needs to succeed.
Invoice Factoring Services in Louisiana
Invoice factoring services in Louisiana offer a practical and efficient solution for businesses looking to improve their cash flow. Factoring companies provide various types of factoring to meet the diverse needs of Louisiana businesses:
Spot factoring services in Louisiana are perfect for once-off submissions of large accounts receivables. You can get the financing you need for individual invoices without the need for a long-term contract.

Recourse Factoring: This cost-effective option involves month-to-month factoring with lower fees. However, your business will be responsible for any unpaid invoices if the customer defaults on payment.

Non-Recourse Factoring: A more expensive but popular choice, non-recourse factoring transfers the risk of customer default to the factoring company.
Louisiana factoring companies also provide additional services, such as credit checks on customers whose invoices are submitted for factoring and comprehensive accounts receivable management, including invoicing, payment processing, and reporting.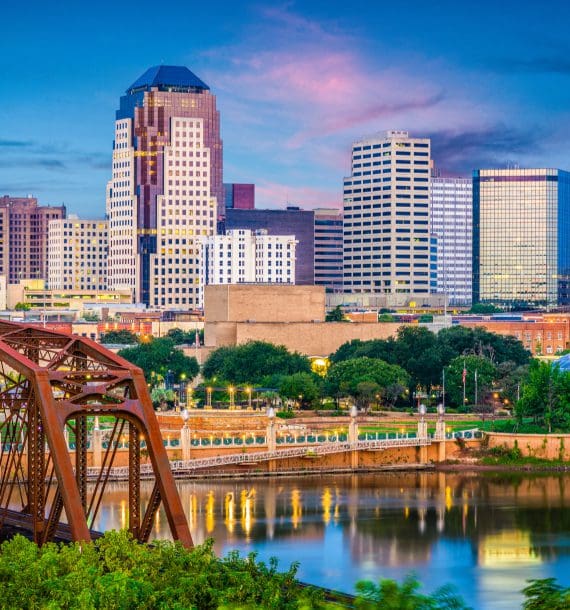 Accounts Receivable Financing in Louisiana
Apart from invoice factoring, businesses in Louisiana have access to other types of accounts receivable financing tailored to their unique needs:
Invoice financing allows businesses to utilize unpaid invoices as collateral for a loan. Unlike invoice factoring, you will still be responsible for collecting payments from your customers, and you will need to repay the factor once your customers have paid you.

Asset-based lending is another option. This allows businesses to use physical assets like equipment, invoices, inventory, or property as collateral. It is ideal for businesses with valuable physical assets but weak credit histories. However, it can be expensive, and if you default on your payments, you risk losing your assets and damaging your credit score.

Merchant Cash Advances: Particularly suited for businesses that rely on credit card transactions, like those in the tourism sector, such as retail stores or restaurants. MCAs provide upfront cash in exchange for a percentage of daily credit card sales and a small fee.
These alternatives emphasize the flexibility and variety of financing options available for businesses in Louisiana, but invoice factoring remains the most cost-effective, beneficial, and convenient choice. You still get the money you need to operate your business; you just get it a lot faster, without debt, and often at a lower cost. Plus, factoring companies offer back-office services that boost your ROI even more.
Small Business Loans in Louisiana
Small business owners in Louisiana have several loan options to consider, including traditional and alternative financing methods. However, invoice factoring often proves to be a more accessible and affordable choice:
Traditional Bank Loans: These loans are a popular choice, but they require extensive paperwork and may come with high-interest rates.

Alternative Lenders: Online lenders, peer-to-peer platforms, and micro-lenders provide quick financing options. However, factoring remains a more flexible and accessible option for many businesses.
Factoring offers interest-free financing without the need for credit checks or collateral. The advances you get from factoring are also able to grow as your demand does (and without applying for additional financing), making it the most adaptable and accessible small business financing option in Louisiana.
Louisiana's Business Economy
Louisiana's business economy is all set for some serious economic growth, according to the Louisiana LED (Louisiana Economic Development). With a diverse economy that offers many business advantages and a whopping $20.7 billion investment in climate innovation from both the public and private sectors in the Bayou State, it's not hard to see why.
As a result of the substantial economic growth, many businesses are experiencing rapid growth, which can be both exciting and challenging. However, this means that small businesses, in particular, will face an increasing number of staffing and cash flow challenges as they strive to meet demand.
Factoring companies are primed to offer immediate funding to businesses from across every B2B industry. With invoice factoring, businesses facing steep growth trajectories can get immediate funding that can help them meet their financial obligations and continue to grow.
Factoring Companies in Louisiana:
Eagle Business Credit

AIM Business Capital
So, if you're a Louisiana business owner looking for a way to finance your growth, consider invoice factoring to help you stay ahead of the curve.
Get in touch with Invoice Factoring Guide (IFG) for a free rate quote and we will help you find the best Louisiana factoring company for your needs.
Request a Factoring Rate Quote