Invoice Factoring for Motor Carriers
Are you an owner-operator or the owner of a motor carrier business tired of juggling slow-paying clients? Grappling with the financial hurdles that keep you from accepting new loads can put a lot of strain on your business, but you can shift gears and rev up your cash flow with invoice factoring services tailored specifically for the motor carrier industry.
Motor Carrier Factoring vs. Bank Loans
Motor carriers often hit roadblocks when trying to secure traditional bank loans, such as poor credit history, insufficient collateral, or strict loan requirements. In contrast, transportation factoring offers a flexible and accessible alternative with several key advantages:
Credit score leniency: Factoring companies focus on your clients' creditworthiness instead of your own, making approval more attainable even with a less-than-perfect credit history.

Rapid cash infusion: You receive between 80% and 90% of the invoice amount within 24-48 hours, bypassing the lengthy loan approval processes.

Non-recourse factoring: With this factoring option, you can even shield your business from customer defaults, reducing your financial risk and giving you peace of mind.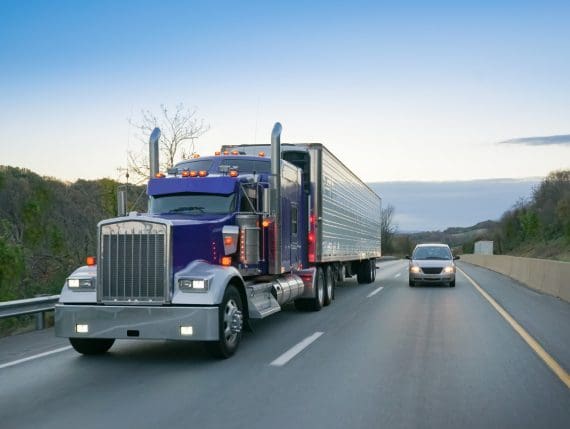 Top Challenges in the Motor Carrier Industry
Motor carriers face several unique challenges that can significantly impact their financial stability:
Fluctuating fuel costs: Volatile fuel prices make budgeting a herculean task and strain cash reserves.

Slow-paying customers: Waiting 30-90 days for payment can severely hinder cash flow, limiting operational flexibility and growth. This challenge can also prevent you from accepting new loads because of a lack of available funds.

High upfront costs: Hefty expenses for equipment, insurance, and maintenance can quickly devour your profits.

Bad credit history: A poor credit rating can limit access to traditional financing options and stifle growth.
By addressing these challenges, motor carrier businesses can create a more stable financial environment and take on more loads, further expanding their operations. Invoice factoring can play a crucial role in overcoming these obstacles, particularly in managing slow-paying customers, thus enabling motor carriers to accept new loads with confidence.
How to Run a Successful Motor Carrier Company
To stay ahead in the highly competitive trucking industry, incorporating these critical strategies can help you steer your motor carrier company toward sustainable success:
Prioritize equipment maintenance: Regularly maintaining your fleet minimizes downtime, avoids expensive repairs, and keeps your trucks running at peak performance.

Optimize routes and schedules: Harnessing efficient routing and scheduling techniques saves you fuel, time, and money while improving the overall productivity and efficiency of your fleet.

Cultivate strong relationships with clients: Consistently delivering reliable and professional service fosters client loyalty and builds your business a solid reputation. This helps ensure customer loyalty, increases the chance of referrals, and helps differentiate your carrier business from competitors.

Leverage owner-operator factoring: Boost cash flow, access valuable financial resources, and invest in your business's growth with invoice factoring tailored specifically for motor carriers.
Financing Options for Motor Carrier Businesses
Motor carriers can explore a range of financing options, including:
Bank loans: A conventional financing method that can be challenging to secure, particularly for businesses with poor credit.

Lines of credit: A flexible financing option that often requires a good credit score and may come with higher interest rates.

Equipment leasing: A practical alternative to purchasing expensive equipment outright, allowing motor carriers to acquire necessary equipment without making substantial upfront investments. However, the interest rates and monthly repayments can be difficult to keep up with if you're already struggling with strained cash flow, so you risk losing the equipment (or other collateral) if you default.

Invoice factoring: A comprehensive solution that delivers fast cash, fuel advances, and various additional discounts depending on your needs and the factoring company you partner with. This financing solution offers several benefits while also addressing the challenges of poor credit and slow-paying customers, making it the premier choice for motor carrier businesses.
If you're in the market for a factoring company to help get your motor carrier business out of a cash flow rut, contact the Invoice Factoring Guide (IFG) team today. Request a complementary quote, and we will be in touch with you to find out your cash flow needs and ensure you partner with the best factoring company to help you meet them.
You can also find out everything you need to know about motor carrier factoring and how factoring works in all industries by reading this helpful Factoring Guide.
Request a Factoring Rate Quote