Tennessee Factoring Companies
Factoring companies in Tennessee provide valuable accounts receivable financing and services to businesses across various sectors in the state. With its diverse economy, Tennessee offers many opportunities for growth but also presents challenges in managing cash flow.
By purchasing accounts receivable at a discount, factoring companies can provide immediate cash flow to businesses, enabling them to pay suppliers, meet operational costs, and cover other expenses, such as payroll.
The manufacturing sector is the largest employer in Tennessee, providing jobs for a significant number of workers in the state. This sector produces automobiles, chemicals, textiles, and food products. The healthcare industry is also a substantial contributor to the state's economy.
Nashville, known as the "Music City," has factoring companies serving recording studios, music publishers, distributors, and other music-related businesses. Tennessee also has a thriving tourism industry, with thousands of businesses relying on popular attractions like the Great Smoky Mountains National Park, Graceland, and the Country Music Hall of Fame.
Overall, factoring companies in Tennessee provide crucial services that help businesses maintain cash flow and invest in growth opportunities.
Invoice Factoring Services in Tennessee
If you are looking for invoice factoring services in Tennessee, you can choose from a range of options offered by factoring companies in the state. Here are some of the services available: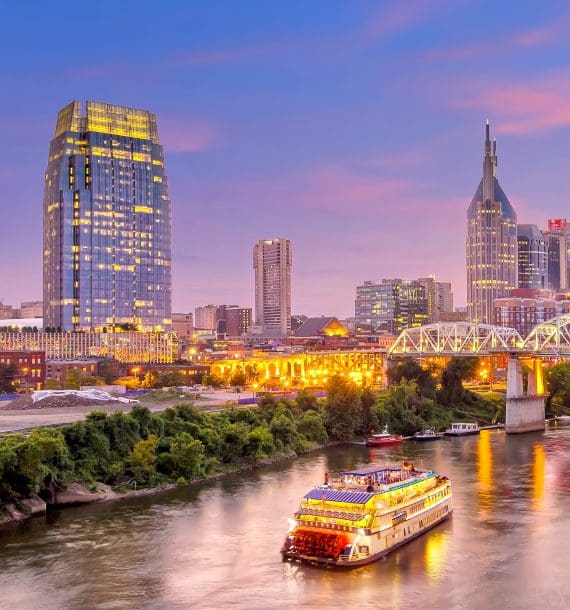 Accounts Receivable Financing in Tennessee
Tennessee businesses have various accounts receivable financing options to choose from. These include:
Invoice financing is similar to invoice factoring, but instead of transferring ownership of your invoices to the factoring company, you will use your invoices as collateral for a loan, which you will need to repay once your debtors have paid you.

Asset-based lending allows businesses to use assets like equipment, invoices, inventory, or property as collateral.

Merchant cash advances, which provide upfront cash for a percentage of daily credit card sales.
Despite small businesses having access to these options, factoring companies in Tennessee offer the most convenient solution for instant, interest-free cash advances without cumbersome processes, credit checks, collateral, or long waiting times for approval.
Small Business Loans in Tennessee
There are several things to consider when looking for small business loans in Tennessee. These include:
Small businesses in Nashville and elsewhere in Tennessee may not be eligible for loans based on their credit checks and collateral availability.

Small business loans have high-interest rates, making them more expensive than factoring.

Factoring companies in Tennessee provide interest-free cash for a small fee, making it an attractive financing option for small businesses.

Factoring allows businesses to maintain cash flow and focus on their core operations without the added stress of obtaining traditional loans or dealing with high-interest rates.
Tennessee's Business Economy
Positive economic prospects are anticipated for Tennessee's business sector in the years to come, and expansion will likely continue. The Tennessee GDP is expected to increase at an advanced rate of 2.3% annually, exceeding the 1.9% average for the country. The state's advantageous tax laws, low cost of living, and business-friendly regulatory environment all contribute to this success.
Tennessee has also made significant investments in innovation and technology, with programs like the Memphis Bioworks Foundation and the Tennessee Advanced Energy Business Council fostering the development of these sectors.
As businesses in Tennessee continue to expand and thrive, managing cash flow is crucial. If your business needs help managing cash flow challenges, invoice factoring is your next best step.
Factoring Companies in Tennessee:
Stonebridge Financial Services
Find the right Tennessee factoring company to solve your cash flow challenges! Contact Invoice Factoring Guide (IFG) for more information about how we can match you with the best funding partner for your business.
Request a Factoring Rate Quote