Quick and Easy Approval Process for Invoice Factoring
Struggling to secure a bank loan or facing obstacles in obtaining one? Invoice factoring may be the alternative financing solution you need. With a swift and straightforward approval process, invoice factoring is an ideal financing option for businesses that need quick cash. It allows companies to boost their cash flow and grow their operations by converting their outstanding invoices into immediate payments – eliminating the effect slow-paying clients have on your cash flow. The best part is that factoring is a lot easier and faster to get approved for than conventional loans.
The Invoice Factoring Approval Process: A Quick Guide
Invoice factoring provides a streamlined way for businesses to secure capital quickly. Understanding the approval process is crucial when approaching a factoring company. Here's a concise guide to the process:
Request a Quote: Contact a factoring company and provide information about your business, such as current customers, average monthly revenue, outstanding invoices, and any liens or judgments.

Submit Application and Supporting Documents: Complete an application and provide supporting documents, including articles of organization or incorporation, bank statements, copies of current invoices, and a payables aging report.

Factor Underwriting: Factoring companies focus on your customers' creditworthiness, reviewing your application and documentation to determine your rate. Most underwriting is completed within a day or two.

Establish Factoring Account and Get Funding: Once approved, the factoring company sets up an account for future invoice factoring. They provide a cash advance of up to 90% of the invoice face value, holding the remaining funds in reserve until the factor receives payment from your customers. Once your customers have paid, the factoring company will pay you the remaining balance, less a small fee.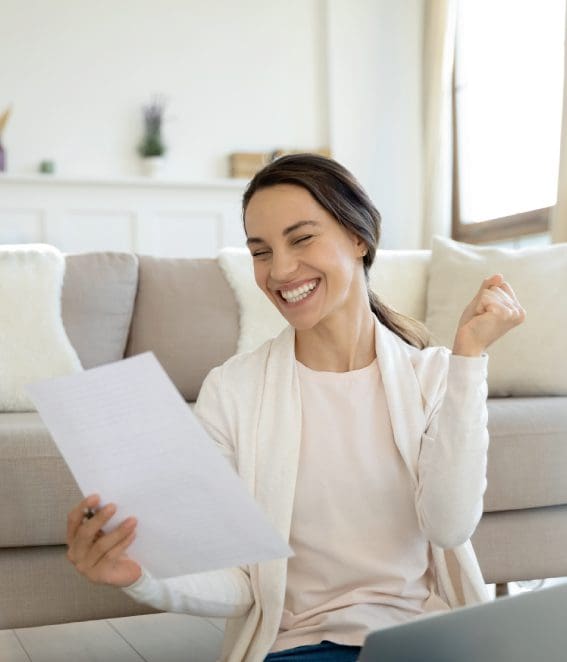 With the approval process taking less than four days, accessing capital becomes more manageable. As your factoring account is already established, submitting new invoices can result in funds being available as quickly as one to two days.
What To Expect from Invoice Factoring Application Processes
Rapid Application Process
One of the most significant advantages of invoice factoring is the swift application and approval process. Most businesses can expect approval for factoring within just a few days of application – a stark contrast to the lengthy process of traditional loans.
Credit Checks Not Necessary
The majority of factoring companies extend their services to businesses without performing credit checks. This opens doors for businesses with less-than-stellar credit to reap the operational and financial benefits of factoring.
No Collateral Required
Likewise, businesses lacking assets or operational capital can effortlessly apply for and secure factoring for their invoices.
No Minimum Monthly Volume
Factoring is accessible even to the smallest businesses or one-person operations. Whether you need factoring for a single invoice in a month or numerous ones, small business owners and sole proprietors can apply for factoring services without any issues.
No Long-term Contracts
Approvals for factoring invoices don't involve binding long-term contracts between the factoring company and the client company. Businesses can utilize factoring services on an as-needed basis.
Keep in mind that approval processes and payout times can differ among factoring companies. Make sure to inquire about the approval process with the factor you're considering.
With so many factoring companies to choose from in the United States, conducting thorough research is one of the only ways to ensure you find the best fit. Invoice Factoring Guide (IFG) can help connect you with the best factoring company for your needs.
Dive into our Factoring Guide to learn what to look for when comparing different companies, or get in touch, and we'll conduct the research for you. Contact us for a factoring rate quote today.
Request a Factoring Rate Quote