Roadside Assistance from a Factoring Company: Your Lifeline on the Road
The demanding nature of the freight industry makes roadside assistance from a factoring company indispensable. To thrive in this competitive field, your transport services must be efficient and reliable in meeting the needs of businesses across various sectors.
Managing valuable loads, a fleet of pricey trucks, a team of drivers, and unpredictable conditions such as icy roads, accidents, and breakdowns can be daunting. With specialized roadside assistance programs from a freight factor, your fleet can overcome these challenges and get back on the road fast and in one piece.
Emergency Services and Quick Response Times
Long periods on the road can lead to mechanical issues or accidents that hinder your drivers' ability to deliver their loads. Roadside assistance provides access to emergency services such as towing, jump starts, tire changes, and fuel delivery. With a quick response team on standby, your drivers can get back on the road promptly, minimizing disruptions and maintaining your reputation.
Nationwide Coverage and 24/7 Availability
Whether you're an independent contractor or an established transport company, you'll inevitably encounter challenges in remote locations. A comprehensive roadside assistance plan with nationwide coverage ensures you have access to help whenever and wherever you need it.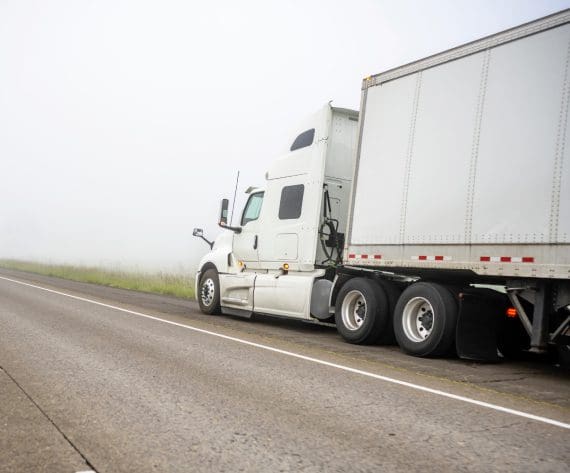 Cost Savings and Customized Plans
Roadside assistance can save your business money by preventing costly delays and vehicle repairs. Many factoring companies offer customized plans tailored to your specific needs and budget, allowing you to choose the services that you need most.
Driver Support and Assistance
In addition to vehicle support, roadside assistance programs often provide help for drivers in need, such as coordinating alternate transportation or accommodations during unexpected breakdowns or delays.
Regular Maintenance and Vehicle Inspections
Proactive maintenance is key to preventing issues on the road. Some roadside assistance plans include scheduled maintenance and vehicle inspections to ensure your fleet remains in top condition.
Enhanced Security and Accident Management
Choose a roadside assistance program that includes enhanced security features such as vehicle tracking and monitoring. Some providers also offer accident management services, assisting with claims processing and coordinating repairs after a collision.
Easily Accessible Services
When your vehicles need assistance, you want a seamless process to request help. Roadside assistance programs typically offer a variety of methods to access support, such as phone calls, websites, or mobile apps.
You can learn more about the benefits a reliable freight factoring company can offer your business in this Factoring Guide.
Investing in a comprehensive roadside assistance package from a factoring company can provide invaluable support for your business. Contact us today for a free factoring rate quote.
Request a Factoring Rate Quote