Credit Check Services from a Factoring Company
Invoice factoring is one of the most accessible forms of financing available to businesses that struggle to maintain a steady cash flow. Factoring companies provide debt-free financing that even small businesses and those with poor credit can qualify for, so how do they determine risk? Through their unique credit check services.
Why Do Factoring Companies Perform Credit Checks
Factoring companies will perform credit checks for two main reasons: to determine your customers' creditworthiness and your factoring rate. If you've entered a long-term factoring agreement, many factoring companies will continually provide their credit check services (included in the factoring fee) so you can rest assured that you are always working with creditworthy clients.
How Your Customers' Creditworthiness Impacts Factoring Services
Your business doesn't need to undergo a credit check to qualify for invoice factoring services. Instead, factoring companies assess your clients' creditworthiness, ensuring they have a history of paying their bills on time. This includes examining their payment history, credit score, and outstanding debts to see how likely they are to pay their invoices and, therefore, how likely the factoring company is to get their money back.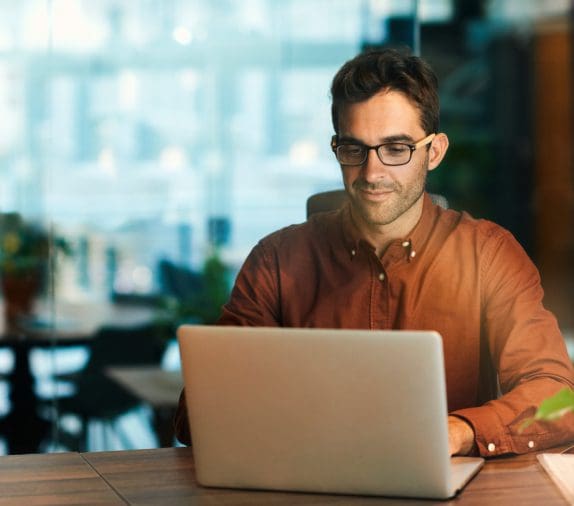 This client-focused credit check is what determines whether your business gets approved for factoring or not, as well as the factoring rate and advance your business will be offered. The more creditworthy your clients, the higher your advance and the lower your factoring fees.
Ongoing Credit Assessment Service from Factoring Companies
Factoring companies provide a valuable and unique service by assessing your customers' creditworthiness on an ongoing basis (if you need it). This information can help you decide whether to take on new clients, request upfront payments, or reconsider your relationship with existing clients. Unlike traditional financial institutions like corporate banks, factoring companies actively evaluate your customers' credit standing, equipping you with crucial information to make informed financial decisions for your business.
Unlock the Benefits of Credit Check Services from a Factoring Company
Credit Risk Management
Factoring companies' credit checks help you manage customer credit risk, particularly when dealing with new clients. These services empower your business to quickly evaluate the creditworthiness of new customers, reducing the overall financial risk.
Improved Cash Flow
With immediate access to cash and customer credit vetting, you'll see a significant boost to your cash flow management. If the factoring company deems your customer as low risk, they might pay out a higher percentage of the invoice – up to 90%! Plus, a low-risk customer base can fuel your growing business with improved cash flow.
Professional Credit Analysis
Factoring companies provide professional credit analysis, a cost-effective and valuable third-party financial management service. Risky customers can be identified quickly, helping your business avoid debt on accounts receivables and build a low-risk customer base over time.
Time Savings
With the factoring company handling your credit risk management, it frees up time for you to concentrate on growing your business. By managing your credit checks, they streamline the process of taking on new customers, which is especially valuable for small businesses with limited capacity to conduct urgent credit checks themselves.
Customized Credit Limits
Customized credit limits on factoring lines of credit are based on your customer's credit history. This helps your business manage its factoring strategy and confidently enjoy the benefits of improved cash flow.
Remember, not all factoring companies provide the same services, so be sure to thoroughly read your factoring agreement to see if the factor you choose offers ongoing credit checks and whether they are included in your factoring fee or if you will be liable for credit check fees. Learn more about what to look for in your factoring agreement with this educational Factoring Guide.
If you're searching for credit check services from a factoring company, contact us for a free factoring rate quote today.
Request a Factoring Rate Quote