Invoice Factoring for Service Providers
Are you tired of waiting for your clients to pay their invoices? As a service provider, maintaining a steady cash flow is crucial for the success of your business, but cash flow gaps introduced by slow-paying clients can make it challenging for you to fund your operations, expand your business, or even cover payroll. Fortunately, there's a solution: invoice factoring for service providers.
With invoice factoring, you can get the cash flow you need to grow your business, invest in new equipment, or take advantage of new opportunities without taking on any new debt. This convenient financing option allows you to sell your outstanding invoices to a factoring company for a percentage of their value. In return, the factoring company provides you with immediate funding while they work on collecting payments from your customers.
With factoring, you won't have to worry about your cash flow. You can focus on more important aspects of providing your services while the factoring company deals with your slow-paying clients.
Service Provider Factoring vs. Bank Loans
Invoice factoring and traditional bank loans are two very different financing options. While bank loans may seem like the obvious choice, they are not always the best option for businesses in the professional services industry.
Here are some of the key differences between invoice factoring and bank loans:
Approval time: Bank loans can take weeks or even months to be approved, while invoice factoring can be approved in just a few days.

Credit requirements: Bank loans typically require good credit, while invoice factoring is based on the creditworthiness of your customers. So, you can still be approved even if you don't qualify for a traditional loan.

Collateral: Bank loans often require collateral, while invoice factoring does not.

Payment terms: Bank loans require regular payments with high-interest rates, and if you default, it can spell disaster for your credit (not to mention additional penalties and interest). With invoice factoring, on the other hand, your customers will be sending their invoice payments directly to the factoring company, so you have no monthly payment terms apart from the small factoring fee.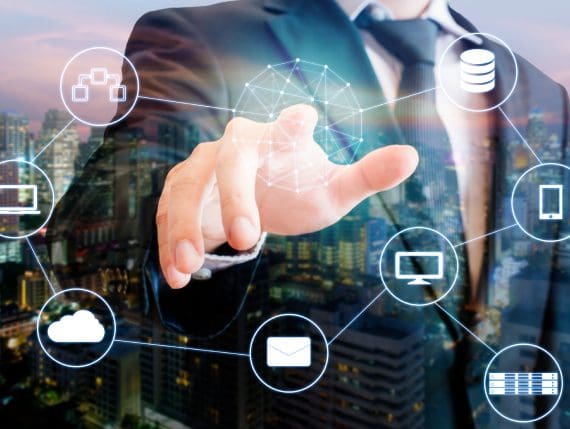 Top Challenges in the Service Provider Industry
As a business owner in the service provider industry, you face a number of unique challenges that can make it difficult to maintain a steady cash flow. Here are some of the top challenges in the service provider industry and how invoice factoring can help:
Late payments: Waiting for clients to pay their invoices can create cash flow gaps, making it challenging to pay for expenses like rent, utilities, and payroll. Invoice factoring provides immediate funding, so you don't have to wait for your clients to pay.

Seasonal fluctuations: Some service industries experience fluctuations in demand throughout the year, making it challenging to predict revenue. Invoice factoring allows you to get the cash you need to cover expenses during slower months.

Staffing challenges: Finding and retaining qualified staff can be a challenge in the service industry, especially during labor shortages where companies offering better benefits and progression opportunities are attracting all the skilled talent. Invoice factoring provides the cash you need to invest in recruitment efforts, training programs, and other initiatives to attract and retain talent.

Equipment and supply costs: Many service-based businesses require specialized equipment and supplies to operate. These costs can add up quickly and create a strain on your cash flow. Invoice factoring can provide the cash you need to invest in new equipment and supplies to keep your business running smoothly.

Growth opportunities: Service-based businesses often have limited resources to invest in growth initiatives. Invoice factoring can provide the cash you need to invest in marketing campaigns, new services, and other growth opportunities.
How to Be Successful As a Service Provider
Running a successful business as a service provider, especially in the B2B sphere, a combination of innovation, effective management strategies, and high-quality services. Your business strategies not only need to compensate for the fact that selling to a business is more complex than selling on a B2C scale but also for the fact that your income comes from the service you provide – not a product you can sell. This makes it essential to have clever management techniques that focus on three main areas:
Service Quality: Delivering high-quality services in the right way is critical to your success. You need to hire a qualified workforce, equip them to do the job and listen to customers and employees when they suggest areas for improvement. Consistent skills development and training are crucial to maintaining the quality of your services.

Customer Retention: Prioritize acquiring and retaining customers by listening to them, communicating with them, finding out what's important to them, and adjusting your strategy to improve their overall experience. Happy customers are more likely to pay you on time and give you repeat business.

Cash Flow Management: Effective cash flow management, including implementing invoicing strategies, optimizing workflows, and avoiding unnecessary debt, is crucial to the success and growth of a service provider.
When you enter into a factoring agreement, the factor typically takes over your back-office processes, such as invoicing, reporting, collections, and accounts receivable management. This allows you to benefit from instant cash flow to boost your operations and invest in your business while also saving resources in your accounts receivable department and freeing up time to focus on delivering quality services and growing your business.
Financing Options for Service Providers
There are several financing options available to businesses in the service provider industry, each with its own advantages and drawbacks. Here are some of the most common:
Bank loans: Traditional bank loans can provide a lump sum of cash upfront but may not be the best option for businesses with poor credit or those in need of immediate funding.

Business lines of credit: A business line of credit can provide ongoing access to funding but may be difficult to obtain for businesses with poor credit.

Equipment financing: This type of financing can help service providers purchase the equipment they need to operate. In some cases, you can use your existing equipment as collateral on a loan. Equipment financing can be a good option for businesses that need to purchase expensive equipment but may not be the best option for covering day-to-day expenses.

Invoice factoring: Invoice factoring is the ideal financing option for businesses in the professional services industry, providing immediate funding based on outstanding invoices.
If you would like to learn more about invoice factoring for service providers, or you're in the market for a factoring company to partner with, Invoice Factoring Guide is a great resource of the best factors in the country.
Want to get started with invoice factoring for service providers? Request a factoring rate quote today.
Request a Factoring Rate Quote