Factoring Company Collection Services: Features and Benefits
When running a business, maintaining a healthy cash flow is essential, and invoice factoring can help you avoid debt and ensure you always have a positive stream of working capital to cover your expenses.
Invoice factoring provides immediate access to funds with minimal requirements, easing the burden of managing operational expenses. But did you know that factoring companies can do more than just alleviate cash flow issues? They also offer valuable collection services that save time and money and improve your collection rates.
Factoring Companies Are Not Collections Agencies
It's important to understand that factoring companies are not the same as traditional collections agencies. While both deal with collecting payments on overdue receivables, their methods and focuses differ significantly.
Factoring Collection Services vs. Traditional Collections Agencies
Factoring companies offer a more proactive approach to managing accounts receivable, ensuring that your clients are reminded of upcoming due dates and following up on unpaid invoices. On the other hand, collection agencies are more aggressive and are typically used when an account is significantly past due.
Factors Don't Do Debt Collection
Factoring companies primarily focus on providing immediate funding to businesses by purchasing their invoices at a discount. The goal is to improve cash flow, not to chase after delinquent accounts. So, while they will follow up on payments, they usually stick to the terms outlined on your invoice. So, for example, if you have extended net-30 payment terms to your clients, the factoring company will follow up on payments for up to 30 days (sometimes longer). If the invoice remains unpaid, you will either need to replace it with another one of equal value, buy back the invoice, or the factor will assume the loss (depending on the individual circumstances and whether you have a recourse or non-recourse factoring agreement). You can learn more about these terms in our educational Factoring Guide.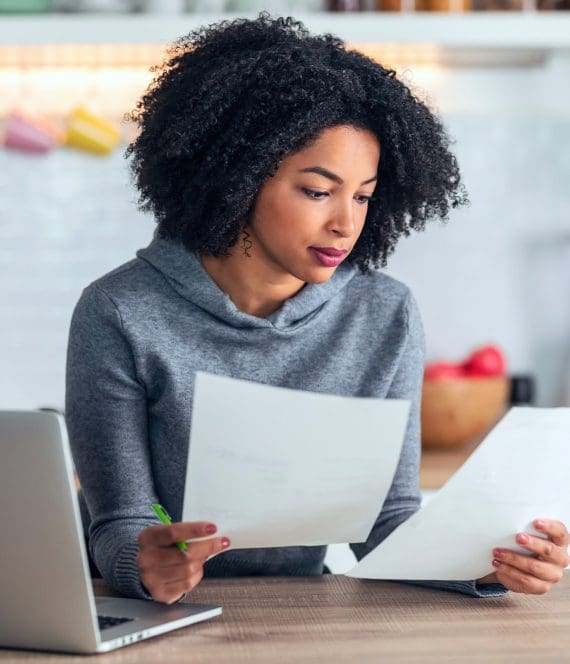 Factoring Companies Handle Your Back-Office Processes
When you work with a factoring company, they manage your back-office processes, such as invoicing, bookkeeping, and collections. This frees up time for you to focus on growing your business while the factoring company handles the administrative tasks.
Benefits of Factoring Company Collection Services
While they may not be as aggressive as traditional collections agencies, factoring company collection services still offer many advantages to your business.
Improved Customer Relationships
The fact that factoring collection agents aren't as aggressive as debt collectors can also benefit your business. Factoring professionals handle all of their collections politely and work to ensure your clients still feel respected – maintaining client relationships.
Professional Management of Accounts
Factoring companies manage your accounts with the highest level of professionalism. They handle your accounts receivable tasks, such as notifying customers of the invoice factoring arrangement, sending payment reminders, tracking payments, and maintaining accurate financial records.
Improved Cash Flow
By partnering with a factoring company, you'll experience a boost in cash flow. The factoring company will handle collections, ensuring that clients are reminded of payment due dates and are followed up with for unpaid invoices, thus improving your overall collection rate.
Reduced Risk of Default
With improved cash flow comes a reduced risk of default. You'll no longer have to wait for customers to pay their outstanding invoices—you'll have the funds on hand to meet your financial obligations, like paying suppliers. This enhances your company's financial stability and credit score.
Streamlined Billing and Payment Process
Factoring companies streamline the entire billing and payment process, ensuring that your books are balanced, invoices are paid promptly, and you have the necessary cash flow to operate and expand your business.
Enhanced Customer and Supplier Relationships
A factoring company will handle customer invoice collections with care and professionalism, preserving positive relationships while still collecting funds owed. Furthermore, with a steady cash flow, you can pay your suppliers more quickly, which fosters better relationships with them as well. These services improve your financial performance and help build trust and loyalty with customers and suppliers alike.
While invoice factoring collection services are not debt-collection services, they can significantly improve your collections efforts if you choose the right partner. The Invoice Factoring Guide (IFG) team can help you find the best factoring company for your needs, regardless of your industry. Contact us today for a factoring rate quote!
Request a Factoring Rate Quote