Insurance Premium Financing from a Factoring Company
Paying for insurance for your business is by no means a small expense, especially if your premiums are paid annually. Insurance premium financing (IPF) is a financial solution designed to help you obtain the necessary insurance coverage for your business without the burden of a costly lump sum payment. Did you know that some factoring companies offer this service too?
To provide their clients with a more well-rounded and comprehensive suite of financial services, some factoring companies offer IPF services by lending businesses the money they need to cover their annual insurance premiums. In return, your business pays back the financing amount in smaller, more manageable installments over an agreed-upon term. This way, you can maintain a healthy cash flow and still have the insurance coverage your business needs.
By leveraging this service, you can take advantage of the discounted rates and long-term stability that come with paying premiums upfront for insuring your equipment, facilities, or general liability while preserving your cash flow and assets.
Here's how insurance premium financing can benefit your business when combined with factoring services:
Improved Cash Flow Management
By breaking down hefty annual premiums into smaller, more manageable payments, it is a lot easier for your business to maintain a healthy cash flow. In addition, this financial flexibility empowers business owners like yourself to make more strategic decisions and capitalize on growth opportunities without being bogged down by sky-high insurance costs.
Flexible Payment Options
Insurance premium financing (IPF) takes the pressure off lump sum payments and offers flexible repayment terms for your insurance premiums. Plus, if any changes occur during your insurance policy term, you can usually adjust your payment schedule to accommodate them.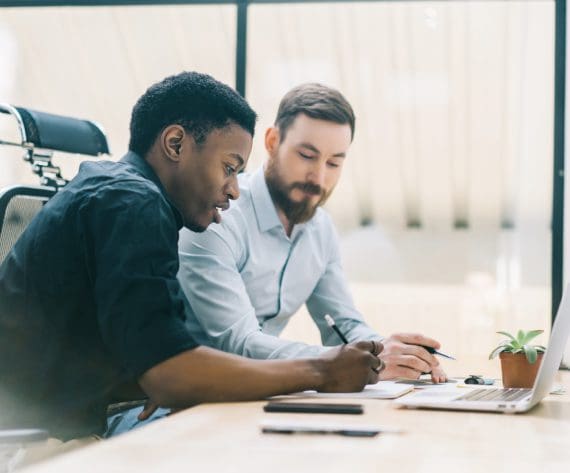 Easy Application Process
Factoring companies streamline the application process, saving you time and effort. No need to re-enter policy information – just a quick, efficient process to get you on your way.
Quick Turnaround Times
Factoring companies are experts in financing services and can generate premium finance agreements in a snap. Most provide funding within 24 hours of acceptance, proving that time really is money.
Customized Financing Solutions
Tailored quotes and repayment plans are based on your business's financial health and the current economic climate. Factoring advisors work to find the best solution for your unique needs and circumstances, whether your account is simple or complex.
One-Stop Financing Shop
By partnering with a factoring company that offers both invoice factoring and insurance premium financing, you can improve your business's financial security on multiple levels. The added convenience of using one financier for your different financing needs simplifies the management of your business finances and gives you more time and peace of mind to focus on growing your company.
Enhanced Security
Surprisingly, borrowing money for insurance policy premiums can provide additional security features. Opt for a factoring firm that's a licensed lending institution with a solid track record to safeguard your finances and data.
Competitive Rates and Fees
In addition to offering competitive rates, factoring companies usually prioritize transparent fee structures, ensuring that businesses are aware of all costs involved in the financing process. This transparency helps business owners make informed decisions about their insurance financing options and select the most suitable plan for their needs.
Explore our Factoring Guide to learn everything you need to know about invoice factoring, including features like Insurance Premium Financing. Or, reach out to us and request a quote, and we'll find the perfect factoring company for your business without any hassle.
Request a Factoring Rate Quote