Commercial Credit Cards from Factoring Companies
Struggling with cash flow issues? Commercial credit cards provided by factoring companies may be just the solution you need. These cards offer an excellent alternative to traditional bank loans, often with more competitive interest rates (especially if you apply through a factoring company).
Factoring companies can quickly issue a commercial credit card for your business, sometimes within just a few days. This timely solution helps you manage debts and expenses more efficiently.
Commercial credit cards from a factoring company come with a range of benefits, such as:
Accessible Credit Line for Your Business
If the cash advances you receive from your factored invoices can't adequately cover your expenses, or if you will be using the money in specific areas of your business, your commercial credit card can help you fill the gaps. In addition, with a commercial credit card, you'll have an emergency credit line at the ready to make purchases and cover additional expenses, ensuring you always have smooth business operations, even during challenging times.
Streamlined Cash Flow Management
A commercial credit card serves as an efficient tool for cash flow management, allowing you to allocate funds with ease, cover expenses, and make necessary purchases without hassle.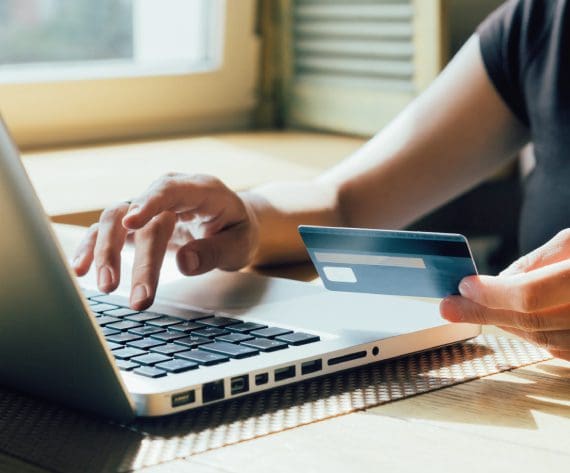 Rewards and Perks
Similar to personal bank cards, commercial credit cards offer rewards and perks. You can earn cashback and points with every use and take advantage of exclusive discounts provided by some factoring companies.
Easy Expense Tracking and Reporting
Commercial credit cards simplify expense tracking and management. Financial teams can analyze reports, identify and eliminate unnecessary spending, and ensure your business stays within budget. Plus, real-time expense tracking and spending alerts let you know of any misuse instantly.
Enhanced Security Features
Commercial credit cards offer top-notch security and fraud protection, giving businesses the ability to monitor expenses, safeguard their finances, and freeze cards when necessary.
Customized Billing and Payment
Some factoring companies offer bespoke financial solutions. Commercial credit cards can feature tailored billing and payment options, such as daily spending limits, to suit your business's specific requirements.
Combining Your Commercial Credit Card and Factoring Services
If improved cash flow is your primary goal, invoice factoring is the most accessible, debt-free way to get instant access to working capital. If you'd like funding on top of your factoring, you can experience the best of both worlds by integrating invoice factoring services with a commercial credit card. This powerful combination unlocks funds tied up in unpaid invoices and provides a line of credit for daily expenses, offering a seamless financial experience tailored to your unique needs.
Ready to explore commercial credit card options from factoring companies? Request a free rate quote for help finding the best financial partner for your business, and consult this helpful Factoring Guide to learn how to get the most out of your factoring agreement.
Request a Factoring Rate Quote