South Dakota Factoring Companies
Did you know that South Dakota is more than just Mount Rushmore and the Badlands? Sure, it's known for its beautiful tourist attractions, but its economy is growing in diverse industries too! South Dakota's factoring companies are playing a crucial role in supporting this growth by providing financial services to businesses across a variety of sectors.
In South Dakota, factoring companies often work with businesses in industries like:
Renewable energy

Professional services

Agriculture and agribusiness

Retail and e-commerce
So, whether you're a start-up or an established business, factoring companies in South Dakota can help you navigate those long payment cycles and keep your working capital flowing.
Invoice Factoring Services in South Dakota
Invoice factoring is a popular financial solution that can be a real game-changer for businesses in South Dakota. By selling your accounts receivable to a factoring company, you get quick access to funds, allowing you to reinvest in your business or cover expenses. The factoring company takes on the responsibility of collecting payments from your customers, freeing up your time to focus on what you do best—running your business.
If you prefer to factor only specific invoices instead of your entire invoice portfolio, spot factoring lets you do just that. There's no long-term commitment, giving you the flexibility to choose when and which invoices to factor.
You also have a choice between recourse factoring (where you are responsible for any invoices that go unpaid) and non-recourse factoring (where the factoring company assumes the risk of non-payment).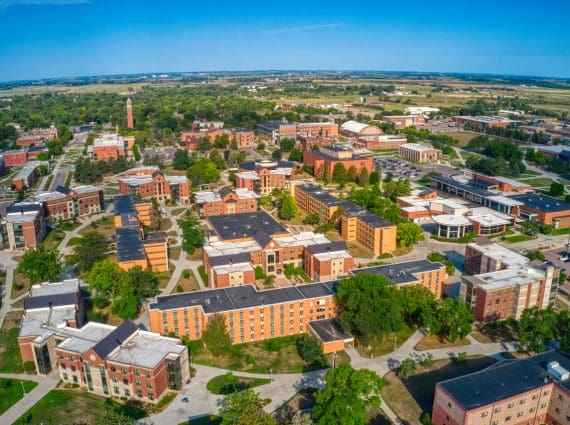 Accounts Receivables Factoring in South Dakota
While invoice factoring is a popular choice for many businesses, South Dakota offers other financing solutions to meet your needs. Some of these alternatives are also provided by factoring companies (so you have the convenience of utilizing them in addition to your normal factoring arrangement). If you're looking for financing options beyond traditional invoice factoring, here are some alternative factoring solutions that may be available in South Dakota:
Purchase order financing: This option provides funding to help you pay for the costs associated with fulfilling large purchase orders. A financer will provide the funds necessary to purchase the materials and labor needed to fulfill the order, and then collect payment from the customer once the order is completed.

Equipment financing: This financing option allows you to purchase equipment for your business by borrowing funds from a lender. You'll typically make monthly payments over a set period of time until the loan is paid off. The equipment you purchase will serve as collateral for the loan, which means that if you default on the loan, the lender can repossess the equipment.

Supply chain financing: This financing option involves a lender providing funds to help you pay your suppliers. The lender will pay your supplier directly, and you'll repay the lender over a set period of time. This option can be beneficial for small businesses that need to pay their suppliers quickly but don't have the funds available to do so.

Fuel Card Programs: Fuel card programs are a type of funding and payment solution designed for the logistics and transportation industries. A factoring company provides funding and fuel cards to businesses, which can be used to purchase fuel and cover other necessary travel expenses. This type of financing can be especially useful for businesses that need to maintain a fleet of vehicles and cover the associated expenses.
Small Business Loans in South Dakota
You can obtain a small business loan from traditional banks, credit unions, and alternative lenders. However, small business loans often require a lengthy application process and may not provide the same benefits as factoring services. Invoice factoring is often a better option than small business loans because it provides businesses with quick access to working capital without the need for collateral or a lengthy application process.
South Dakota's Business Economy
Dakota has a diverse and growing economy, with several major industries contributing to its growth. Agriculture remains the largest industry in the state, with several large-scale farms and agribusinesses operating throughout the state. The healthcare industry is also growing rapidly, with several new hospitals and clinics opening in recent years.
The state is home to several large manufacturing companies that produce a wide range of goods, including machinery, electronics, and processed foods. Let's not forget the tourism industry, which continues to grow with visitors coming from far and wide to see the state's natural beauty and historical landmarks.
Factoring companies can be an attractive option for businesses in a variety of industries. Whether you need working capital quickly or want to improve your cash flow, factoring services can help your business grow and succeed. Contact a factoring company from our list below today to learn more about how they can help your business succeed in South Dakota.
Factoring Companies in South Dakota:
If you're not sure which one to choose, the Invoice Factoring Guide (IFG) team can help. Simply request a free rate quote, and we will help you find the best South Dakota factoring company for your business.
Request a Factoring Rate Quote