Pennsylvania Factoring Companies
Pennsylvania, known for its rich history, beautiful landscapes, and bustling cities, is also home to a diverse and robust economy. Factoring companies in the state play a crucial role in fueling this growth by providing essential funding to businesses across various industries. These companies help enterprises in sectors such as:
By offering customized financing solutions, factoring companies enable businesses in Pennsylvania to overcome cash flow challenges, seize growth opportunities, and navigate financial hurdles. So, if you're looking for alternative financing options that don't involve high-interest bank loans or stringent credit requirements, a factoring company in Pennsylvania may be the perfect solution for your business.
Invoice Factoring Services in Pennsylvania
Invoice factoring services in Pennsylvania provide businesses with a reliable and efficient way to improve cash flow and meet financial obligations. By selling your outstanding invoices to a factoring company, you'll receive an advance of cash, typically up to 85-90% of the invoice value, while the factoring company takes responsibility for collecting the payment from your customers. These services include:
Spot factoring, which allows businesses to sell individual invoices for immediate cash flow, providing flexibility in choosing which invoices to factor.

Recourse factoring, where businesses receive cash advances on their outstanding invoices but retain the risk of non-payment. In this case, if a customer doesn't pay the invoice, the business must buy it back from the factoring company.

Non-recourse factoring, offering businesses cash advances on their outstanding invoices, with the factoring company assuming the risk of non-payment. This option typically comes with higher fees due to the added risk for the factoring company.
Invoice factoring is an excellent alternative to traditional loans for businesses that need to improve their cash flow quickly and may not qualify for conventional financing options due to credit issues or limited operating history.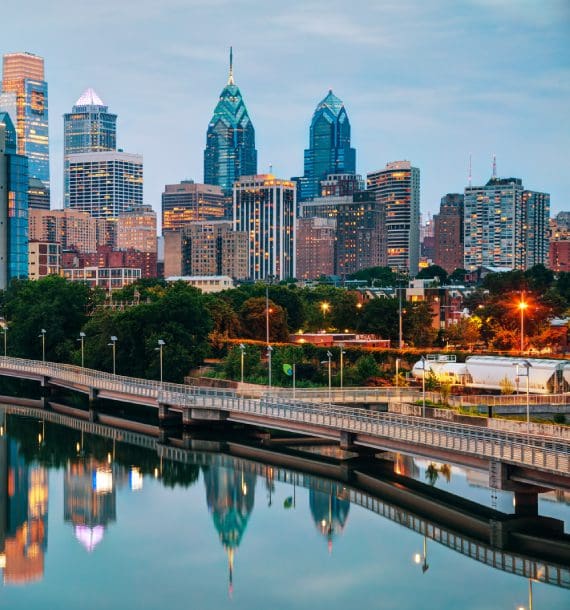 Accounts Receivables Factoring in Pennsylvania
You don't always have to sell your invoices. Sometimes invoices can be used as collateral for a loan as well. Accounts receivable financing, for example, is an alternative to invoice factoring that allows businesses to use their outstanding invoices as collateral for a loan. This financing option helps businesses maintain cash flow and meet financial obligations without selling their invoices.
In addition to accounts receivable financing, there are several other financing options available for businesses in Pennsylvania:
Asset-based lending, which uses your business's assets as collateral rather than invoices to secure funding.

Business lines of credit, which provide revolving credit lines that allow you to borrow up to a certain limit as needed.

Purchase order financing, which provides funding to businesses to cover the costs associated with fulfilling large purchase orders.

Reverse factoring, a financing option that enables businesses to extend payment terms to their suppliers while still receiving payment for their invoices quickly. In reverse factoring, the factoring company pays the supplier's invoice and then collects payment from the business at a later date.
These alternative financing options can be tailored to the specific needs of your business, ensuring that you have the financial resources necessary to grow and thrive in Pennsylvania's diverse economy.
Small Business Loans in Pennsylvania
There are small business loans available in Pennsylvania, both through traditional banks and alternative lenders. To obtain these loans, you will need a good credit record and financial standing. It will take a while for you to get approved, so you will have to wait on a bank. When it is time to repay loans, you have to add on high-interest rates!
Invoice factoring, on the other hand, provides businesses with immediate cash flow, without having to wait for customers to pay their invoices. Invoice factoring can be a better option than small business loans for businesses that have difficulty qualifying for traditional loans. They can get cash quickly, which can be used for a variety of purposes, such as starting a business, expanding an existing business, purchasing equipment or inventory, and more.
Pennsylvania's Business Economy
Pennsylvania's economy is driven by the manufacturing sector, which accounts for over 12% of the state's total GDP. Its strategic location and advanced transportation infrastructure have made industries such as freight, food processing, steel production, and pharmaceuticals key players in the state's economic landscape.
With over 1 million small businesses operating in Pennsylvania, the state's economy benefits from a diverse and growing business community. Pennsylvania's strong economy, skilled workforce, and factoring companies make it an attractive destination for companies looking to establish a presence in the state.
To find the right factoring partner for your business, consider the following factoring companies in Pennsylvania:
Factoring Companies in Pennsylvania:
To be sure you're making an informed decision when choosing a factoring company, read through this Invoice Factoring Guide to learn more about invoice factoring and how to find the ideal factoring partner in Pennsylvania.
With so many factoring companies to choose from in the state and nationwide, you need to be careful with your choices to make sure that the factor you partner with is the best one for your needs. When you're ready to choose, let the Invoice Factoring Guide (IFG) team help you make the right choice for your business. Request a free rate quote today!
Request a Factoring Rate Quote