Is TBS Factoring the Right Factoring Company for You?
As a fleet owner – or even as a stand-alone trucker – you know how important cash flow is to keeping your business solvent and your trucks on the road. Unfortunately, you also know that after your freight bills are signed, getting the actual freight payment can take anywhere from a week (if you're lucky) to several months – and you still have a business to run. You can't afford to wait months for payment on a load you have just delivered; you have bills to pay, trucks to maintain, and fuel tanks to fill (and that is just scratching the surface).
Freight factoring cuts out the wait by giving you an upfront advance on a percentage of your freight bills' values. A reputable factor like TBS Factoring will advance you the funds debt-free and handle collecting payments from your customers while you focus on running your trucking company.
TBS Factoring is an invoice factoring company that focuses solely on the transportation industry to help truckers like you get the cash flow you need to get back on the road.
About TBS' Invoice Factoring Services
With more than 50 years of experience, TBS makes trucking easier with cutting-edge technology and quality freight factoring services. They help rivers get established, stay compliant, find loads, save money on fuel, and get paid faster for the loads they haul.
The TBS family understands the financial difficulties that arise from not being paid immediately for a load, which is why they work around the clock to give truckers the best care and resources possible. They offer fast payments, easy setups, free (and unlimited) credit checks for every company you haul for, and a guarantee that you will be their number one priority.
Their freight factoring services are available for both recourse and non-recourse contracts, with no sign-up fees, no volume requirements, and additional benefits.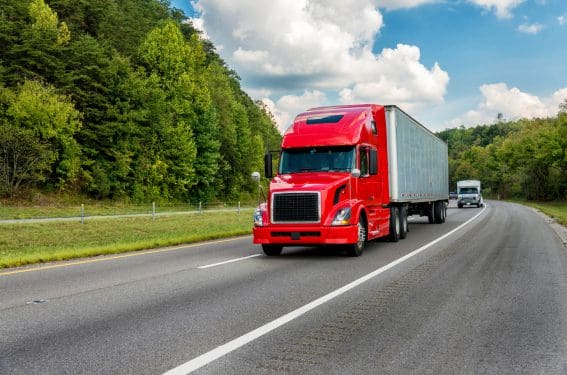 When you factor with TBS, you get free access to their exclusive programs, including:
TBS: Get Paid® App 

FedEx Program

Insurance Deferred Down Payment (DDP) Program 

Advance Programs for Loads (advances of up to 50% for any load you factor)
Freight bill factoring through TBS allows you to get paid hours after delivering a load. Take advantage of your working capital to improve and expand your business while TBS handles your billing and collections. 
A superior customer experience and cutting-edge technology make TBS Factoring Service the ideal factoring partner for truckers.
TBS Factoring Location Details
TBS Factoring operates from their headquarters in Oklahoma:
3909 N Classen Blvd.,

Oklahoma City, OK 73118
Alternatives to TBS Factoring
Finding a factoring company in the USA is not difficult – With so many to choose from, the challenging part is finding the right one. At Invoice Factoring Guide (IFG), we know first-hand how beneficial the right factoring partnership can be for your business and how damaging the wrong one can be.
You need to feel comfortable that the factor you have trusted to handle your invoices understands your industry and how to deal with your clients. The best way to ensure you make an informed decision is to learn the most important points about factoring and choosing the right company. All the information you need can be found in this Invoice Factoring Guide.
Once you know what to look for, you can use the database of factoring companies we have built over the years to find the right fit for your business. Alternatively, you can take the guesswork out of choosing a factoring company altogether and let the IFG team do all the hard work for you. Contact us today for help partnering with the best factor for your company's needs.
Request a Factoring Rate Quote