Is Triumph Business Capital the Right Factoring Company for You?
Triumph Business Capital is a financial services company that provides financing solutions to companies of varying sizes throughout the trucking industry. One of their core services is freight factoring, which provides trucking companies with same-day funding to keep their business moving. Founded in 2004, Triumph has been serving the transportation sector for almost two decades, with a commitment to Helping People Triumph.
As a member of Triumph Financial, the company has the vision to be the most valuable service provider in the freight factoring industry. With nearly two decades of experience, Triumph has a strong reputation for providing fast, reliable, and flexible funding options to help clients in the transportation industry manage their cash flow and stay on track financially.
About Triumph's Invoice Factoring Services
Triumph knows that no two journeys are the same, which is why this company offers a full suite of financial solutions that are focused on helping each of its clients meet their unique goals. The company takes pride in offering real conversations with real people to create customized financial solutions for its clients. 
Triumph helps fleet owners, owner-operators, and freight brokers maximize their cash flow and reach their full growth potential:
Factoring for Fleets:

Flexible accounts receivable funding that scales at the speed of your fleet.

Factoring for Owner-Operators:

Get paid the same day while Triumph takes care of the invoicing and collections for you. Plus, their competitive fuel card program saves you money every time you fill up.

Factoring for Freight Brokers: Offer your carriers a QuickPay program to generate cash flow while protecting your credibility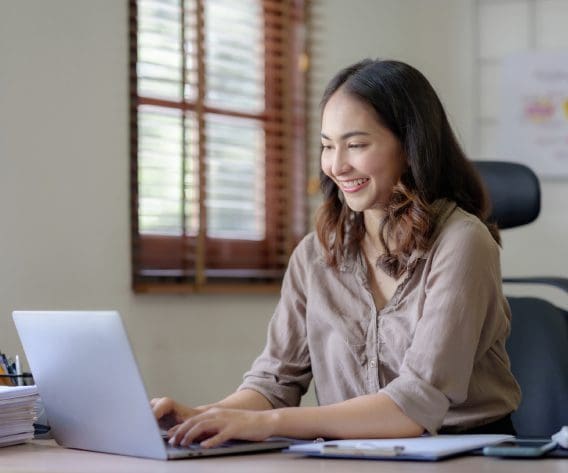 Some of the company's additional funding solutions that help get companies in the transportation industry back on the road include:
Partner Programs to give your company the tools it needs to grow

Back Office Support 

Online Portals

for 24/7 access to your account information, no matter where you are
Through the freight factoring programs, truckers, and fleet owners can submit their unpaid freight bills to Triumph for an upfront and debt-free advance on their value. Triumph will then assume the responsibility of collecting payments from your brokers and shippers so that you don't have to – all you need to do is worry about your business.
As a broker, Triumph knows how important it is to manage cash flow, protect your credit rating, and secure truck capacity. You can protect your shipper relationships, get your carriers paid faster, and guide your business toward success with their fast financing.
Triumph Location Details
Triumph Business Capital operates from its Headquarters in the Northwest corner of Dallas County. You can find them at:
651 Canyon Drive, Suite 105,

Coppell, TX 75019
Alternatives to Triumph Business Capital
Invoice factoring can provide a convenient cash flow solution for growing businesses, especially for those who struggle to get approval for a traditional loan. If you're having trouble finding the right factoring company to partner with, the Invoice Factoring Guide (IFG) team can assist you in connecting with the best fit for your needs. 
Get a complimentary rate quote or explore our database of industry-specific factoring companies. Be sure to use our Invoice Factoring Guide to learn more about how factoring works in your industry and some useful tips to help you find the best deal.
Request a Factoring Rate Quote