Is Thunder Funding the Right Factoring Company for You?
Thunder Funding is a carrier services company that was founded by a team of individuals with over 35 years of experience in the trucking industry and 20 years of knowledge in factoring.
The founders learned from personal experience that no matter how good they were or how well their trucks performed, delayed payments from their customers always seemed to hold them back. Not wanting to upset their customers but in desperate need of their payments, the Thunder Funding founders decided to become the solution for carriers throughout the US that were experiencing the same problems they were.
The team at Thunder Funding is made up of passionate individuals who care about the truckers they work with every day. They know the challenges that carriers face, and their goal is to make things a little easier for them.
Thunder Funding understands how hard carriers work to provide the goods that America needs to survive. As a result, they take pride in collaborating with carriers and are committed to providing them with top-notch factoring and fuel advance services that are unparalleled in the industry.
About Thunder Funding's Factoring Services
Thunder funding offers invoice factoring services and billing support to owner-operators and fleet owners. Unlike other factors that come from a banking background, our process is simple; a quick non-recourse enrollment form, fax or email your invoices for same-day funding.
Whether you have one truck under your control or hundreds, Thunder funding can provide fast advances, and their friendly team will handle collections on your behalf. They have no minimum volume requirements, no long contracts, no setup fees, and do not require original paperwork, so you can simply email or upload your important documents and save money on postage.
Additional services that Thunder Funding offers to make your job easier include: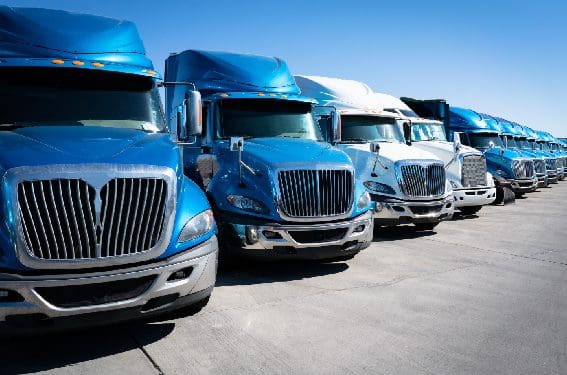 Truck Insurance

Truck/ Trailer Leasing
Load Board – 123Loadboard has joined in an exclusive relationship with Thunder Funding to offer special discounted pricing.

Broker Services to help you find loads faster

Expert Advice on authority, compliance, financing, IFTA Reporting, tolls, daily market pricing, and much more.
With 3 generations of trucking experience, Thunder Funding isn't just a group of bankers sitting behind a big desk in a corporate office. They come frock truckers, have worked in trucking, and know the business inside and out.
Thunder Funding Location Details
Thunder Funding provides transportation factoring services from California and can be found at:
2433 Impala Dr., Suite A

Carlsbad, CA 92010
Alternatives to Thunder Funding
‍‍Finding a factoring company in the USA isn't always a straightforward task. Yes, there are a vast number of options to choose from, but choosing the right one can be difficult. With so many California factoring companies and others spread across the country, it's important to trust that the factor handling your invoices understands your industry and clients. To make an informed decision, it is best to learn about the most critical aspects of factoring and choosing the right company. Find all that information and more in this Invoice Factoring Guide.
You can use our extensive database of factoring companies to compare and find the ideal partner for your business, or you can leave the selection process entirely to our experienced team at Invoice Factoring Guide (IFG).
Contact us today for assistance in partnering with the best factor for your company's unique needs.
Request a Factoring Rate Quote