Is TCI Business Capital the Right Factoring Company for You?
TCI Business Capital has been providing best-in-class invoice factoring and accounts receivable management services for nearly 20 years. Since 1994, TCI has helped thousands of small to mid-sized companies throughout the United States.
As a division of Fidelity Bank of Edina, Minnesota, TCI has both the capital and flexibility to serve growing clients in a number of industries. To further distinguish itself from competitors, TCI has implemented a get-it-done culture that has earned the company a reputation for flexibility, reliability, responsiveness, and customer service.
About TCI Business Capital's Factoring Services
TCI Business Capital prides itself on the knowledge and expertise of its team – the team that has made fast invoice factoring possible for a number of companies that need help supporting their growth and success. They offer easy-to-set-up factoring lines that release money tied up in their clients' accounts receivables. Thanks to their straightforward underwriting guidelines, most of TCI's customers receive written quotes within as little as 15 minutes.
TCI offers invoice factoring services for companies in a wide variety of industries and customizes their factoring programs to meet the needs of each client, no matter what sector they work in or what work they do. TCIs primary focus for invoice factoring and payroll funding is companies in the following industries: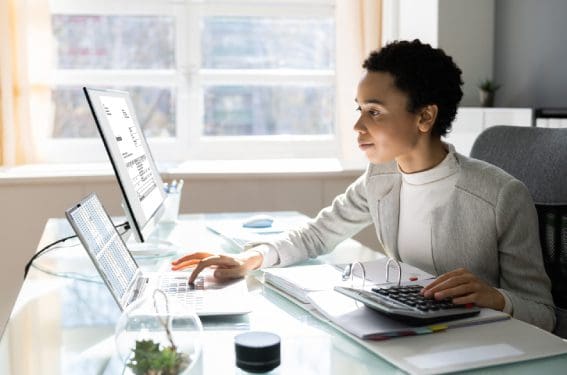 Telecommunications & Wireless Contractors

Infrastructure and Heavy Construction 
In situations where traditional financing is not possible, businesses turn to factoring. Despite providing cash, bank loans and bank lines of credit can be difficult to manage and contribute to a company's debt, which can negatively impact its credit score. Factoring provides a steady source of cash flow without incurring additional debt or obligations or damaging a company's credit score. No matter the company's current balance sheet, TCI Business Capital offers invoice factoring options that are customized for each company's unique situation.
TCI Business Capital Location Details
TCI Business Capital provides financing to businesses throughout North America, serving clients in all 50 states.
TCI Business Capital can also factor Canadian receivables for clients located in the United States.
Their headquarters is located in Edina, MN: 

7600 Parklawn Ave., Ste 250

Edina, Minnesota, 55435
Alternatives to TCI Business Capital
Factoring companies are not a one-size fits all solution, but with so many different options to compare and choose from, finding the right factor can be a challenge. It is important that the factoring company handling your invoices understands your industry, your clients, and what your business needs.
At Invoice Factoring Guide (IFG), we know that finding a factoring partner you can trust can be the difference between financial stability and uncertainty for your business. This is why we are here: To equip businesses like yours with all the information you need to feel confident in your choice.
You can make an informed decision by learning more about invoice factoring and tips for comparing the factoring companies in your area with the Invoice Factoring Guide we have put together. You can then explore our website and compare factoring companies and their services, or you can take the guesswork out of choosing a factoring company altogether.
Let IFG help you partner with the best factor for your company's needs. Contact us today!
Request a Factoring Rate Quote