Is STAR Funding the Right Factoring Company for You?
STAR Funding is a trusted financing partner for businesses looking to accelerate their cash flow and grow their bottom line. With decades of experience and industry expertise in manufacturing, wholesale, logistics, and finance, STAR Funding offers cost-effective and secure financing options to businesses of all sizes.
The company takes a client-first approach, providing easy-to-work-with, transparent financing solutions with no hidden fees or unexpected costs. By partnering with STAR Funding, you can focus on running your business and growing your operations while receiving the funding and support needed to succeed.
About STAR Funding Factoring Services
If you're looking to speed up your cash flow to improve your bottom line and cover your expenses, accounts receivable factoring is a great tool to improve your working capital. With STAR Funding's invoice factoring program, you can focus on running your business instead of worrying about slow-paying clients and how they are affecting your working capital.
STAR Funding offers non-recourse factoring programs that offer you credit protection while still speeding up your cash flow. This company will also help you manage your accounts receivable and provide collections support so that your team won't have to waste time chasing down late payments. STAR Funding does not require long-term contracts either. Instead, they give you the flexibility to choose which customer invoices (and how many) you would like to submit.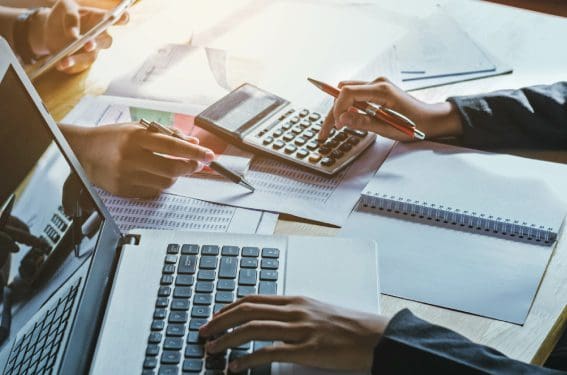 STAR Funding provides factoring services to the following industries:
STAR Funding's goal is to help businesses speed up their success. Following the principles of transparency, affordability, and client-first service, this company uses its vast trade experience to ensure smooth, hassle-free transactions. Sticking to their commitment to helping businesses succeed faster, STAR Funding also offers a number of additional working capital solutions, including:
Purchase Order (PO) Funding

Letters of Credit

Inventory Financing
Small Business Funding

Lender Funding Services

Broker Programs
STAR Funding has helped thousands of companies achieve their goals with invoice factoring and cash flow solutions. By working closely with their clients, they provide secure and cost-effective financing solutions and industry expertise in every industry they operate in.
STAR Funding Location Details
STAR Funding helps businesses throughout the country speed up their cash flow from their headquarters in New York:
237 W 37th Street, 5th Floor

New York, NY 10018
Alternatives to STAR Funding
Finding the right factoring company for your business can be overwhelming, but it doesn't have to be. At Invoice Factoring Guide (IFG), we can help you simplify the process and find the best factor to fund your business needs. Our detailed Invoice Factoring Guide offers valuable insights into the invoice factoring process so that you know what you should be aware of before you sign your factoring agreement. Fully equipped with the necessary knowledge, you can then explore our database of factoring companies and compare their offerings to find the right fit for your needs.
If you're short on time or just want to skip the research phase, we can handle the entire process for you. We're here to provide expert assistance and help you select the best factor for your company's unique requirements. Don't hesitate to reach out to us today for support.
Request a Factoring Rate Quote