Is RTS Financial the Right Factoring Company for You?
RTS Financial has been in operation for close to four decades. Since 1986, RTS has served the trucking industry and, in the years that have followed, has grown its services to accommodate a wider client base and their needs.
The RTS Financial and RTS Carrier Services are a part of the Shamrock Trading Corporation family of brands and have been providing working capital solutions to businesses in multiple industries since 2004.
Built on a foundation of trucking experience, RTS has dedicated a full suite of services to the trucking industry in hopes of making these companies more efficient and profitable.
About RTS Financial's Factoring Services
RTS Financial offers various financing services targeted at the trucking industry, including:
Trucking Factoring:

RTS offers simple, transparent pricing on their invoice financing as well as funding on open invoices within 24 hours.

Fuel Card Programs: To assist fleets and individual owners/ operators with fuel savings at over 2000 fuel stations and credit lines of up to $2,500 per week, per truck. Additional benefits of the fuel card include, but are not limited to, a loyalty rewards program, maintenance and tire discounts, and food and drink offers through myRewards Plus. 

Bundled Services:

A fuel and factoring finance bundle that enables trucking companies to get better fuel savings and lower factoring rates by combining the two services. 

Mexican Trucking Factoring: Invoice factoring services offering same-day funding in pesos for trucking companies with operations throughout Mexico.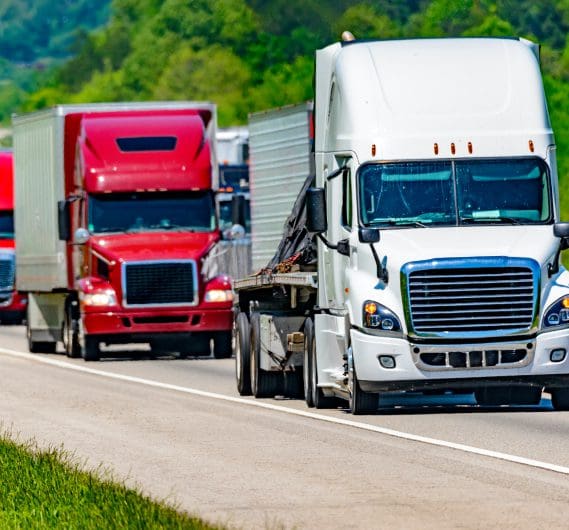 RTS also offers software solutions for the trucking industry, including:
RTS Pro

: Their mobile and web application for factoring, fuel discounts, credit reports, and more. 

ProTransport: The all-in-one fleet management software.
While their main focus is freight factoring, RTS also provides factoring services to businesses in the oilfield, distribution, staffing, manufacturing, and textiles industries, as well as international factoring services for international trade finance in more than 40 countries. 
RTS Financial Location Details
RTS Financial operates throughout the United States and, to accommodate its customer base, has offices in Texas, Georgia, Kansas, Tennessee, Florida, Illinois, and Arizona. 
Kansas City 9300, 9325, & 9350 Metcalf Avenue Overland Park, KS 66212

Atlanta

1170 Peachtree Street, Suite 550

Atlanta, GA 30309

Chicago

333 E. Butterfield Road, Suite 700

Lombard, IL 60148

Dallas

15950 N. Dallas Parkway, Suite 575

Dallas, TX 75248

Midland 300 N. Marienfeld Street, Suite 380Midland, TX 79701
Ft. Lauderdale 101 Northeast 3rd Avenue, Suite 1220 Ft. Lauderdale, FL 33301

Nashville 6640 Carothers Parkway, Suite 500 Franklin, TN 37067

Phoenix 2425 E. Camelback Road, Suite 600 Phoenix, AZ 85016

Laredo 216 W. Village Boulevard, Suite 102 Laredo, TX 78041
Alternatives to RTS Financial
Invoice factoring is a rapidly growing industry, and the U.S has no shortage of factoring companies to choose from. However, with your company's finances in the balance, picking the right factor for your industry and unique business needs is essential.
We have put together this handy Invoice Factoring Guide to make comparing and selecting the best factoring company for your needs a lot easier. Alternatively, get in touch with us today for help finding the right factoring company to partner with.
Request a Factoring Rate Quote