Is Riviera Finance the Right Factoring Company for You?
Most businesses, at one time or another, need financial assistance in order to grow. Riviera Finance has been providing industry-leading invoice factoring services for more than 50 years. Founded in 1969, this alternative financing company provides full-service, non-recourse invoice factoring to growing clients throughout the US and Canada.
Riviera understands what it takes for a business to be financially secure. As experts in accounts receivable management, cash flow solutions, and invoice factoring, this company has a simple vision of providing a sound financing vehicle for small and medium-sized businesses. This vision is called "Getting You There" and means that Riviera Finance is committed to doing whatever it takes to help you achieve your business goals.
They offer alternative financing options with a personal touch and unmatched professionalism in their field.
About Riviera Finance's Invoice Factoring Services
Poor cash flow is one of the biggest reasons businesses fail. However, finding ways to manage cash flow and increase working capital can often be easier said than done.
When your cash flow slows down due to slow-paying clients, your company's ability to operate and grow is compromised. Just because you're waiting for your clients to pay you doesn't mean your expenses stop accruing. Just think: how often have you put aside bills, lost sleep over payroll, prolonged your expansion plans, or struggled to pay suppliers on time? Invoice factoring stops your outstanding receivables from holding you back.
Riviera Finance offers non-recourse invoice factoring services to help businesses in the following industries get ahead of their cash flow struggles: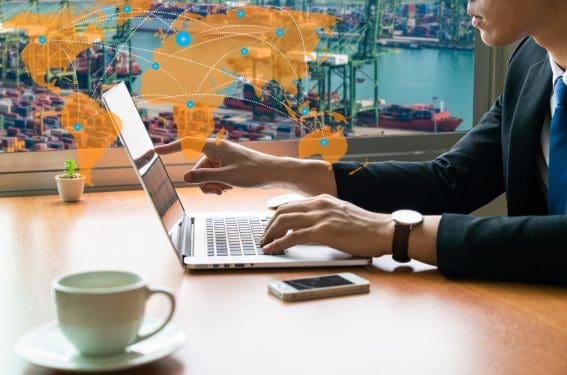 Underground Utility and Cabling Contractors
Factoring is an accessible and flexible financing solution available to businesses of all sizes, even startups. If you need more financing, in addition to the working capital boost factoring gives you, Riviera Financing also offers the following alternative financing options: 
Lines of Credit

Commercial Loans

Small Business Loans

Cash Flow Management Services
Riviera Finance Location Details
Riviera Finance provides financing solutions to the entirety of the United States and Canada.
220 Avenue I,

Redondo Beach, CA 90277
They also have 33 other offices nationwide to ensure personalized service across the U.S..
Alternatives to Riviera Finance
Choosing an invoice factoring company is a major decision. After all, this company will be responsible for your cash flow, your credit decisions, and the timely payment of your open invoices.
You can compare industry-specific factoring companies on our website to ensure you get the best deal possible. Make an informed decision by learning the key factors to consider when selecting an invoice factoring company, such as the factoring rates, contract terms, customer support, and more, with our Invoice Factoring Guide.
‍
We know that you're busy trying to run a business, so research may not be at the top of your priority list. How do you balance finding the right financing partner to boost your cash flow without wasting time and money? Simple – let us do the hard work for you and find the right match for your specific business needs!
Request a Factoring Rate Quote