Is Porter Freight Funding the Right Factoring Company for You?
Porter Freight Funding is an invoice factoring company specializing in providing cash flow solutions to the transportation industry. Porter Freight was founded in 2011 after its parent company, Porter Capital Corporation, acquired an experienced transportation factoring business.
Porter Capital, founded in 1991, had already been providing factoring services to companies in and out of the transportation industry, but the birth of Porter Freight Funding allowed for a more industry-specific factoring service and, therefore, a more customizable factoring experience for fleets throughout the US.
About Porter Freight Funding's Factoring Services
Payments from shipping companies don't always come when you need them to, and if you're a growing business, you can't afford to wait for payments – you need to get back on the road now. Freight factoring gives you an advance on your freight bills so that you can cover urgent expenses and work on growing your business.
As Porter Freight's main service offerings are geared towards the transportation industry, each of their financing services is focused on making the jobs of truck drivers easier. This is done through offering same-day funding and competitive rates (1.5% intro rate) on their invoice factoring services, with no hidden fees or costs.
To add to their trucking-specific financial services, Porter Freight also offers discount fuel cards, fuel advances, dispatching services, insurance, and compliance help.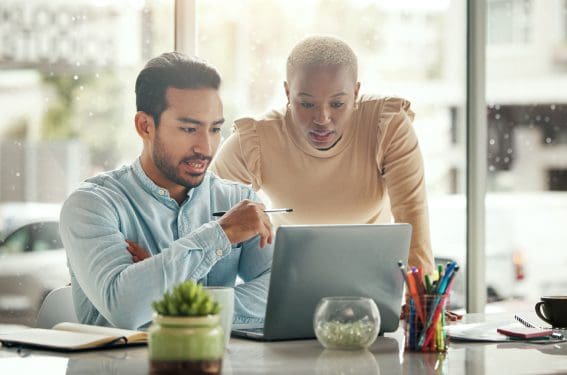 Their goal is to build strong relationships with their customers and to help trucking companies succeed, even if they don't qualify for traditional financing. All types of trucking businesses can apply for their factoring solutions, including fleet owners, owner-operators, and freight brokers.
Porter Freight's primary services include:
Freight Factoring:

Your company can get access to immediate working capital with same-day payouts, flexible contracts, and recourse factoring programs. 

Dispatching:

Connect with shippers and brokers through the Porter Freights dispatcher network. 

Compliance:

This service helps trucking companies ensure they are meeting all necessary industry standards and regulations, thereby avoiding mistakes that could cost your company money. 

Insurance Quotes: Porter Freight has partnered with insurance companies to help their clients find the best insurance quotes.
With a combined 100 years of truck factoring experience, Porter Freight knows how to improve cash flow for your trucking business. Their contracts are full of benefits and include convenient benefits like free broker credit checks and free invoicing with any of their freight factoring services.
Porter Freight Funding Location Details
From their headquarters in Alabama, Porter Freight helps trucking companies based anywhere in the U.S. get the cash flow they need to succeed.
Their offices are located at: 

2112 1st Ave., N. Birmingham, AL 35203
Alternatives to Porter Freight Funding
Finding the right factoring company is crucial to having a successful experience with invoice factoring. An industry-specific factoring company will understand the unique challenges and opportunities in your field, making them better equipped to assist your company financially while still maintaining your customer relationships.
At Invoice Factoring Guide (IFG), our goal is to help businesses like yours find a funding partner that you can trust. With so many factoring companies to choose from in the USA, the selection process can be overwhelming. To make it easier, consult our Invoice Factoring Guide, which explains invoice factoring in detail to better prepare you to compare the top industry-specific factoring companies in the country.
You could also opt to let our team at IFG do the research for you and match you with the best fit for your business. Contact us today to find out more!
Request a Factoring Rate Quote