Is Orange Commercial Credit, Inc. the Right Factoring Company for You?
Founded in 1979, ‍Orange Commercial Credit, Inc. is a leading invoice factoring company that provides innovative solutions to businesses of all sizes, from small privately-owned companies to large multi-national corporations. For more than 40 years, invoice factoring has been at the forefront of their operations. They leverage their decades of experience and knowledge to provide their clients with the most effective and versatile factoring programs in the industry.
At Orange Commercial Credit, they believe in the power of partnerships, which is why they work closely with their clients to understand their business objectives and tailor their financing solutions accordingly.
Their team of experienced professionals takes pride in their ability to offer personalized attention and support to each of their clients. They understand the challenges that businesses face in today's competitive market and are committed to providing flexible and affordable financing options that help businesses grow and thrive.
About Orange Commercial Credit's Factoring Services
Orange Commercial Credit offers comprehensive factoring services to a diverse range of industries. With a customer-centric approach, OCC works closely with businesses to improve their cash flow, streamline accounts receivable processes, and boost their bottom line.
Their factoring experience has equipped them to serve most industries, but particularly: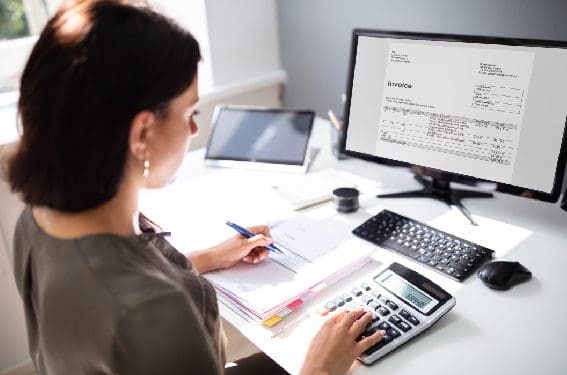 When you factor your client invoices with Orange Commercial Credit, you benefit from some of the highest advanced rates available (up to 90%), and when you apply, you get full visibility into their fees – no hidden costs. Plus, you can get your advance in as little as 24 hours.
Orange Commercial Credit also offers unlimited funding potential, flexible contracts, and back-office services. With OCC's factoring services, you can stop worrying about cash flow issues and start spending more time on your core operations. By leveraging OCC's expertise, you can make quicker decisions, expand at a faster pace, and win the battle against slow-paying customers.
Orange Commercial Credit Location Details
Orange Commercial Credit, Inc.'s headquarters are located in Washington at:
2415 Heritage Ct SW, 

Olympia, WA 98502
Alternatives to Orange Commercial Credit
Choosing the right factoring company for your business is no easy feat. With so many options out there, it can be overwhelming to decide which one will truly understand your industry and clients. That's why it's crucial to have a solid understanding of the most important aspects of factoring and how to select the right company. You can find helpful information on this topic in the Invoice Factoring Guide.
Once you have a clear idea of what you need, our extensive database of factoring companies can help you find the perfect partner for your business. But if you're short on time and want to skip the hassle, our knowledgeable team at Invoice Factoring Guide (IFG) can handle the entire process for you. We're here to provide expert assistance and help you select the best factor that meets your company's unique requirements. Don't hesitate to reach out to us today for support.
Request a Factoring Rate Quote