Is New Century Financial the Right Factoring Company for You?
New Century Financial is a Houston-based private financial services organization that has been helping privately-held businesses eliminate financial barriers since 1985. The factoring arm of their business serves the entire country through the purchase of accounts receivable at a discount.
NCF is known for its competitive pricing, individualized client assistance, and innovative financial solutions. They have processed billions in accounts receivable transactions and are one of the country's leading business factoring companies.
About New Century Financial's Factoring Services
If your company needs money for growth, factoring is a much faster and more accessible option than a bank loan. Plus, because factoring is not a loan, you're not incurring any debt either – You're just selling your invoices for instant cash to help you cover orders, payroll, or whatever you need to grow your business.
New Century Financial offers advances as high as 90% of the original invoice value and gives your business the ability to fund as much as you want, whenever you want. Their flexible contracts mean you can even choose which invoices you want to factor.
NCF also offers equipment financing and working capital loans, but their invoice factoring services have everything you need to speed up your cash flow and support your operations. NCF offers factoring services to the following industries: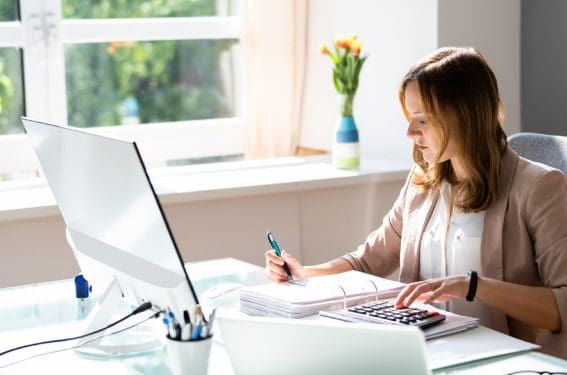 Information Technology (IT) 
New Century Financial's invoice factoring services eliminate financial barriers and give your company the working capital it needs to flourish.
New Century Financial's Location Details
New Century Financial's head office is located in Texas, but they serve businesses nationwide.
Find them at:

1725 Hughes Landing Blvd., Suite 965 

The Woodlands, TX 77380
Alternatives to New Century Financial
Invoice factoring is a rapidly growing industry, and the U.S. has no shortage of factoring companies to choose from. However, with your company's finances in the balance, picking the right factor for your unique business needs is essential. Our goal at Invoice Factoring Guide (IFG) is to equip businesses like yours, which may not understand the intricacies of factoring, with all the information you need to make an informed decision.
Using our wealth of knowledge and experience in the factoring industry, the IFG team has put together a comprehensive Invoice Factoring Guide to make comparing and selecting the best factoring company for your needs a lot easier. Alternatively, you can get in touch with us today for help finding the right factoring company to partner with.
Request a Factoring Rate Quote