Is Mazon Associates the Right Factoring Company for You?
If you're looking for a factoring company with experience, Mazon Associates has spent more than 45 years providing factoring services to thousands of companies. As one of the oldest factoring companies in Texas, Mazon works to provide dependable, first-class factoring services that help companies address their cash flow issues.
Mazon Associates refers to their award-winning team as a "uniquely gifted and qualified group of individuals who genuinely care for their clients." Since 1976, their team has endeavored to further their mission of helping companies across Texas grow. This second-generation, family-owned factoring company prioritizes providing top-rated factoring services with excellence, integrity, and friendliness.
About Mazon Associates' Factoring Services
Mazon Associates has built its factoring services with flexibility in mind and, therefore, doesn't charge start-up fees, application fees, or monthly minimums. Plus, their contract terms are month-to-month.
Mazon provides invoice factoring services to most industries in Texas, with their primary focus being the Oil & Gas, B2B, and Staffing industries. Companies in need of cash flow can sell their open invoices to Mazon, who will advance a percentage of their value upfront to be used for payroll, inventory, or any other operating expense. Mazon will credit-check your customers and handle the collections, accounting, and reporting so your company can focus on growth. If necessary, they also provide credit insurance.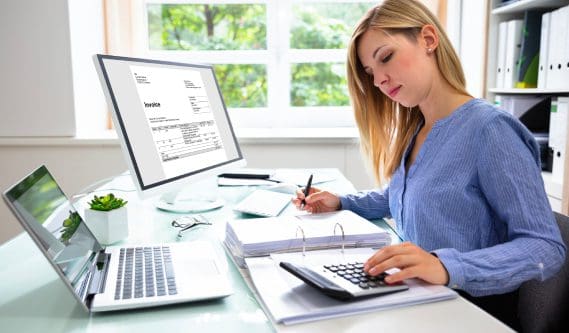 Mazon Associates Location Details
Mazon Associates provides factoring services across the state of Texas and is located at:
800 W. Airport Frwy., Suite 900

Irving, TX 75062
Alternatives to Mazon Associates
Invoice factoring is a convenient cash flow solution for growing businesses – especially those struggling to get approval for a traditional loan. You are not acquiring any debt, and you will have the working capital you need to succeed.
Choosing the right factoring company plays a big role in how much you benefit from the factoring process. If you're struggling to find the right company to partner with, our dedicated team at Invoice Factoring Guide (IFG) can help connect you with the best factoring company for your needs. Just request a complimentary rate quote. Alternatively, explore the database of industry-specific factoring companies on our website and use our Invoice Factoring Guide so you can make an informed decision.
Request a Factoring Rate Quote