Is FactorLoads the Right Factoring Company for You?
If you're looking for a freight factoring company that understands exactly what it takes for your trucking business to be successful, FactorLoads is one of the longest-standing freight factors in the industry. This reputable company offers various factoring-related financial services to help trucking companies manage their cash flow.
Since 1996, FactorLoads has been dedicated to providing flexible and reliable factoring programs tailored to the unique needs of the transportation industry.
When you partner with them, you can expect a straightforward and transparent approach to factoring, as well as exceptional customer service and support. Their team of experts understands the challenges faced by trucking companies and is committed to solving these problems to help their partners stay on the road.
FactorLoads values integrity, honesty, and accountability and strives to build long-lasting relationships with their partners based on trust and mutual success.
About FactorLoads' Factoring Services
FactorLoads offers a range of factoring services to help trucking companies manage their finances and grow their businesses. As the owner of a trucking business, your primary concern is ensuring a steady cash flow to cover your daily expenses and handle unexpected situations. Fortunately, trucking factoring provides an efficient and cost-effective solution to accelerate your cash flow.
Unlike a loan, factoring is debt-free, and you can get approved even if your company is a startup or an SME – Plus, the approval process is significantly faster and more accessible than a bank loan. It's a flexible lending solution that is more focused on your client's ability to pay their freight bills than the size of your fleet or your credit history. When you sell your open invoices to a factoring company, you get an upfront advance on a percentage of their face value, giving you the necessary working capital to cover expenses like fuel, payroll, repairs, maintenance, or even expansion, all while FactorLoads collects payments from your customers.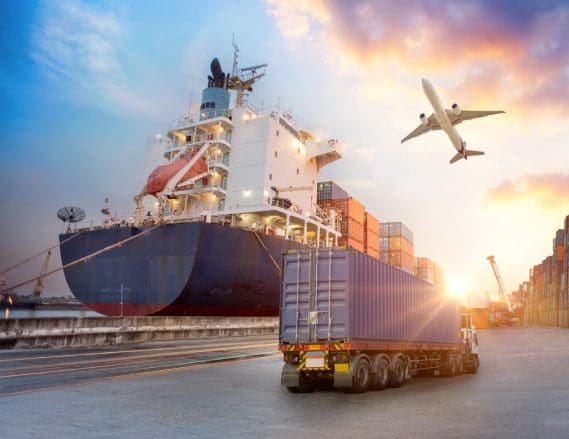 Serving the transportation industry exclusively, FactorLoads provides same-day funding to owner-operators, trucking companies of all sizes in the US and Canada, and freight brokers. Their clients can choose from either recourse or non-recourse contracts, and FactorLoads even offers spot-factoring to add to the flexibility of their services.
Additional services offered by FactorLoads to help you save even more money include:
Fuel Discounts: Save on fuel with EFS and Comdata fuel cards for most major fuel stops.

Military Discounts:

FactorLoads offers sign-on bonuses to retired military, veterans, and military spouses. 

Complimentary Load Board Accounts: Get access to FactorLoad's comprehensive Load Board free of charge when you sign up for factoring. The load board is updated daily and is valued at $50 monthly.  

FedEx Discount Program:

Send brokers originals with ease, cost-savings, and convenience. 

Free Payment Cards:

Send money home, pay drivers, give advances, pay for tolls, and more.

Truck Factor Referral Program: Make extra money through the best referral program in the industry.
Overall, FactorLoads is a great choice for trucking companies looking for a reliable and flexible factoring partner that values transparency, honesty, and customer service.
FactorLoads Location Details
The FactorLoads team provides factoring services to the US and Canada from their headquarters in Utah:
Insight Technology Inc. 820 S. 300 W Heber City, UT 84032
Alternatives to FactorLoads
Invoice factoring is one of the most convenient financing solutions available, and in the USA, businesses are spoiled for choice when it comes to finding a factoring company to help them. The challenge, however, is finding the right factor for your unique business requirements. After all, this is the company you will be entrusting your invoices and client relationships too.
To ensure you keep your invoices in capable hands, it's crucial to select a factoring company that has a deep understanding of your industry, clients, and challenges. Learn everything you need to know about factoring and finding the right financial partner with this Invoice Factoring Guide.
Once you're fully equipped with the right information, you can compare industry-specific factors on the Factoring Company USA website. Better yet, contact us, and we will handle everything for you to ensure you find the perfect match for your business.
Request a Factoring Rate Quote