Is Factor Funding the Right Factoring Company for You?
Factor Funding is a small business factoring company that helps young businesses gain access to the cash flow they need to grow and succeed. Start-ups, minority-owned businesses, woman-owned companies, and any other small-to-medium-sized businesses can fund their future growth with fast and reliable factoring services.
Since 1996, Factor Funding has been committed to helping companies in these categories discover and take advantage of their previously untapped capital potential, thus empowering them to implement plans and strategies to grow their companies to their fullest capabilities. This company knows that insufficient cash flow can result in poor performance or even the death of a growing company. This is why they aim to give companies access to the financial lifeblood they need to thrive rather than being held up by cash flow issues.
About Factor Funding's Factoring Services
Factor Funding provides a number of financing options to the customers they serve. However, they offer six primary services to their clients to help them confidently meet their day-to-day operational requirements without concern for lack of capital. These services include: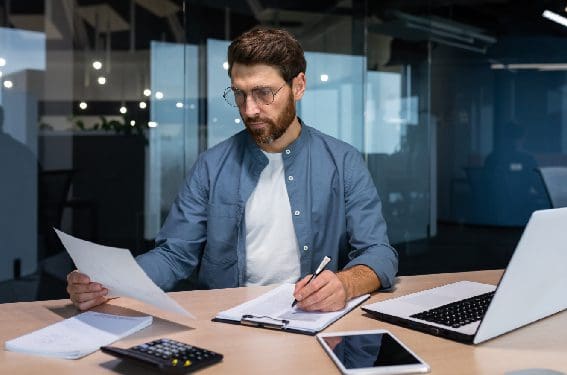 As an accounts receivable factoring company, Factor Funding provides immediate cash flow to companies so that they don't have to wait as long as 90 days for payments from their customers. Their customized programs allow companies to fill cash-flow gaps, scale their business, and more in a way that suits their individual needs and budgets. Their experienced professionals also offer back-office support, such as processing invoice payments, collections, and more.
Factor Funding provides smart factoring services to a number of industries with a primary focus on:
Other small businesses and startups
Factor Funding Location Details
Factor funding is a Houston-based factoring company. You can find them at:
2800 Post Oak Blvd, Suite 4100A Houston, TX 77056
Alternatives to Factor Funding
Invoice factoring is a convenient, debt-free way for companies to immediately access money already owed to them. The right factoring company can enable you to manage your day-to-day operations without financial stress, while the factors handle collecting invoice payments from your clients.
The United States has hundreds of factoring companies to choose from, so choosing the right factor can be a challenge. Thanks to our extensive database of industry-specific factors from across the U.S., you can make your selection process a lot easier. Be sure to use our Invoice Factoring Guide to ensure you are making an informed decision, or contact us today for a complimentary consultation where we can help you connect with the right factor for your needs.
Request a Factoring Rate Quote