Is Crown Financial the Right Factoring Company for You?
Crown Financial is a Houston-based, family-owned business financial services provider. They specialize in accounts receivable factoring and invoice factoring for companies of almost any size, from home-based entrepreneurs to national corporations.
Crown Financial helps companies across the country manage their cash flow and achieve profitable growth even when traditional financial institutions won't provide support. Their invoice factoring services may be a solution for companies seeking new sources of capital for expansion, payroll, new customers, or cash flow management.
Crown's goal is to help your business do business, and as such, their experience, knowledge, and commitment to customer service can be invaluable when it comes to budgeting, forecasting, managing cash flow, and even developing new banking relationships.
About Crown Financial's Factoring Services
Crown Financial offers invoice factoring services with factoring limits of up to $25 million. Their rates are as low as 1.4%, and they offer approval and payout within one business day. Their approval process is simple, and they take a tailored approach to their services so that each client can choose how often they would like to factor their invoices.
Because Crown Financial looks at the credit history of your customers instead of your own creditworthiness, it is much easier to get approved for their invoice factoring services than a bank loan. As long as your customers have a good credit history, they can help you. Crown Financial can help even if:
Your business is a startup

You don't have three years of tax returns

Your company only deals with one customer

Your personal or business credit score is not where it should be

Your company's rapid growth has caused cash flow problems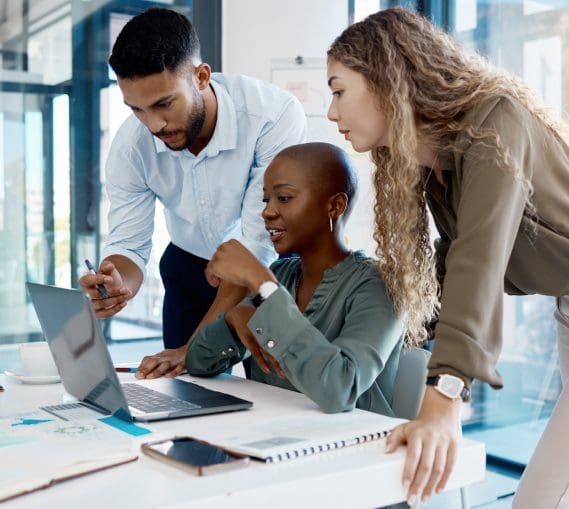 Crown Financial has worked with some of the biggest companies in the world, from various industries, but offers invoice factoring services to three main sectors:
If you're looking for fast funding in Texas, Crown Financial, LLC's factoring services may be your solution.
Crown Financial's Location Details
Crown Financial offers factoring services for small-to-mid-sized businesses in Texas and is located at:
16420 Park Ten Pl., Ste 125 Houston, TX 77084
Alternatives to Crown Financial Services
There are so many factoring companies in Texas, and even more with a national presence. With such a wide pool to choose from, finding the right factoring company can be a challenge. You want to make sure that you're not only getting the capital you need but that you're also benefiting from attentive customer service and industry-specific expertise. You also need to check that you're not going to face hidden costs later.
At Invoice Factoring Guide (IFG), we know how important it is to be well-prepared and well-informed before you sign a factoring agreement. For this reason, we have put together a comprehensive Invoice Factoring Guide to help you learn more about invoice factoring and how it works. You can find useful tips on how to find a factoring company, what to look for in your factoring agreement, and what kinds of additional benefits some factoring companies offer. With the information you learn, you will be better equipped to compare the top factoring companies in the country, many of which have been added to our database over the years.
Alternatively, avoid comparing factors altogether by letting our team at IFG find the best match for you. Contact us today to find out more about how we can help.
Request a Factoring Rate Quote