Is Commerce Commercial Credit the Right Factoring Company for You?
Commerce Commercial Credit, Inc. is a Texas-based factoring company committed to helping growing businesses navigate their cash flow issues and speed up their success. They know that for small and mid-sized businesses, nothing puts a barrier in the way of growth more than slow cash flow. Especially if the cause of your financial stress is slow-paying clients.
Nothing is worse than waiting for your customers to pay their bills before you can pay yours. Commerce Commercial Credit's factoring services are designed to end the wait and give you the money you need upfront – No more stressing about how to cover payroll, pay your expenses, fund your expansion, or protect your credit.
About Commerce Commercial Credit Factoring Services
Maintaining a steady and adaptable cash flow is crucial for the success of any business, especially if you offer trade credit terms. Delays in customer payments can create unwelcome pressure on your cash flow. Invoice factoring is a helpful solution for alleviating this pressure by allowing you to sell your open invoices to a third party (factoring company) in return for an upfront advance on their value.
Depending on your needs, Commerce Commercial Credit can offer your company factoring lines of between $250,000 and $10 million per month. They charge no facility or audit fees, no hidden fees, and you get notified of your approval status on the same day. Your initial account setup won't take longer than 3 – 5 days, and every transaction thereafter will be paid out within 24 hours.
This company offers invoice factoring services to the following industries: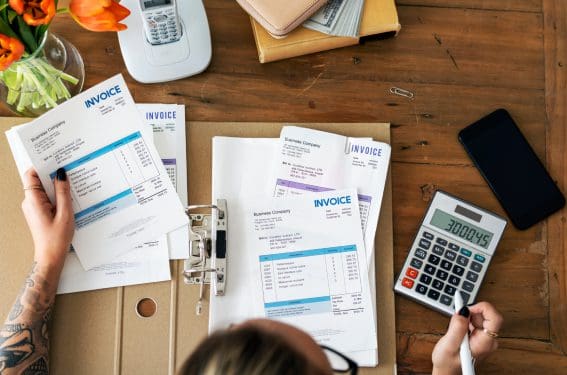 If you need additional funding, Commerce Commercial Credit also offers asset-based loans and purchase order financing, as well as fuel cards for their customers in the trucking industry.
Commerce Commercial Credit Location Details
The Commerce Commercial Credit team operates out of their headquarters in Texas:
6500 River Place Blvd., Building 7, Suite 250

Austin, TX 78730
Alternatives to Commerce Commercial Credit
The process of finding the perfect factoring company for your business can seem overwhelming, but with the help of our experienced team at Invoice Factoring Guide (IFG), it's anything but.
Our comprehensive Invoice Factoring Guide provides valuable insights that can help you make informed decisions when it comes to finding the right funding partner. Armed with this knowledge, you can then browse our extensive database of factoring companies to compare their offerings and find the right fit for your needs.
Alternatively, get in touch with us today for help finding the right factoring company to partner with.
Request a Factoring Rate Quote