Is Cashway Funding the Right Factoring Company for You?
Cashway Funding provides freight bill factoring services to owner-operators and trucking companies of all sizes. Their mission is to help businesses simplify their cash flow and streamline their operations by providing fast, affordable, and easy-to-use funding solutions.
Established in 2013 in Woodstock as a transportation division of Eagle Business Credit LLC., ‍Cashway Funding is Better Business Bureau (BBB) Accredited with an A+ rating. They aim to create opportunities for trucking businesses of all sizes, no matter how long they have been in business or what their credit history looks like.
Cashway Funding is known for its fresh thinking, straight dealing, and common-sense approach to factoring freight bills. This company has steadily risen to become a trusted and leading provider of freight factoring services nationwide.
About Cashway Funding's Factoring Services
Factoring your invoices with Cashway Funding is one of the easiest and fastest ways to get paid for the loads you haul for brokers and shippers. Cashway offers same-day advances, free back-office support, and 100% credit protection so that you never have to worry about how long your customers take to bay.
Specializing in trucking factoring for small and large businesses, Cashway also offers: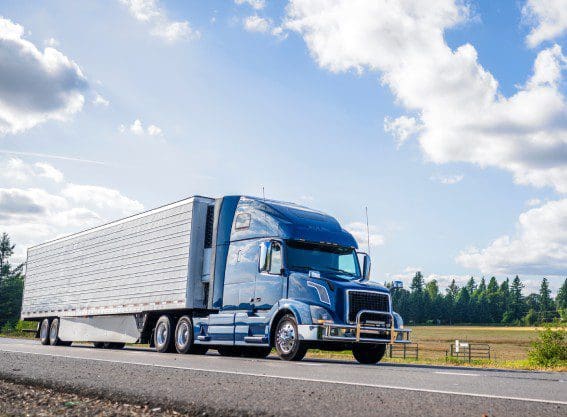 They allow you to select which invoices you want to factor and don't require long contracts or credit checks, so you can achieve positive cash flow on your terms.
Cashway makes it easier for you to take on a wider range of B2B customers and strengthen your business credit, all at the same time. Highly-skilled business account managers will represent you professionally, so you don't have to worry about dealing with messy administrative issues. It is free to create an account, and you only pay for what you use. Plus, you can cancel your factoring account at any time without notice.
Cashway Funding's Location Details
Cashway's Atlanta factoring office is located at the Park at Fowler Crossing campus, about 20 minutes north of downtown Atlanta in Woodstock, Georgia, near I-575 and I-75.
615 Molly Ln., Suite 130 Woodstock, GA 30189
Alternatives to Cashway Funding
With a multitude of factoring companies available in the USA, the challenge lies in finding the perfect match for your business needs. How can you trust that the factor handling your invoices understands your industry and how to manage your clients? Find the answers in this Invoice Factoring Guide.
We have also put together a database of industry-specific factoring companies from across the country so that you can evaluate and compare the factors you are considering.
Alternatively, get in touch with us today, and we will find the perfect factoring company for your needs.
Request a Factoring Rate Quote