Is Capstone Capital Group, LLC the Right Factoring Company for You
If you're looking for a finance partner that truly understands your business, Capstone Capital Group, LLC may be one to keep an eye on. With its headquarters based in the bustling city of New York, Capstone is a private finance company that works to provide various personalized financing solutions to accelerate its clients' cash flow.
From Factoring Services to Purchase Order (PO) Financing and Domestic and International Trade Financing, Capstone offers a wide range of services to suit the unique needs of numerous industries, especially construction trades, service companies, and wholesalers. They even offer short-term, asset-supported loans to help businesses meet their financial goals.
Capstone Capital Group is a proud member of:
The International Factoring Association (IFA) 

Better Business Bureau (BBB)
Turnaround Management Association (TMA)
The experienced Capstone team has over 100 years of combined business and investment expertise, providing clients with reliable and proficient asset, capital, and legal management.
About Capstone Capital's Factoring Services
New or growing businesses often struggle to obtain funding from traditional lenders; however, Capstone believes that a lack of working capital or cash flow shouldn't hold you back from taking your business to new heights. This is why they offer various financing solutions to help companies benefit from a more consistent cash flow, whether it be on a one-time basis or over a short period of time.
Invoice factoring is the process of selling your invoices to a third party (factoring company) in exchange for an upfront advance on their value. You simply complete your services and invoice your clients as usual, but instead of waiting for them to pay you, you transfer ownership of their invoices to Capstone. You will get a percentage of the invoice's face value upfront, and once all of your customers have settled their debts, you will be reimbursed the remaining percentage, minus a small fee.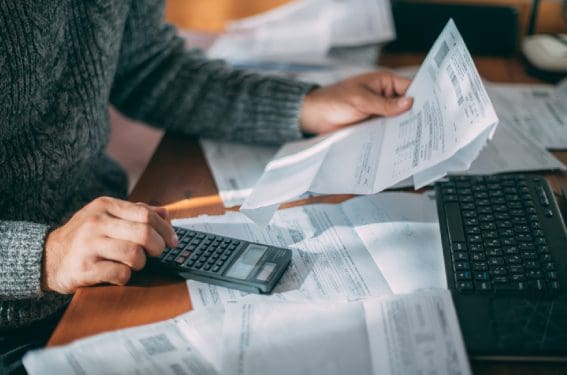 Additional financing solutions offered by this company include:
Purchase Order (PO) Financing 

Minority-Owned Business Financing 
Contract Manufacturer Funding 

Supplier & Distributor Funding 
Specializing in spot factoring (single invoice factoring), Capstone provides flexible and immediate working capital solutions to emerging companies in a number of industries. With spot factoring, invoices are exchanged for working capital in a flexible, no-contract manner. ‍Some of the industries Capstone serves include:
Architecture, Engineering & Design

Electrical, Plumbing, & HVAC

Mining Coal, Oil, and Gas

Publishing and Royalty Contracts
Poured Concrete Foundation & Structure

Renewable Energy and Environmental Companies

Software, Mobile Gaming & Apps

Staffing and Temp Agencies
Capstone Capital Group Location Details
Capstone Capital Group's head office is located in the heart of Manhattan:
810 7th Ave., 27th Floor

New York, NY 10019
Alternatives to Capstone Capital
When it comes to factoring companies in the United States, the choices are vast and varied. While it can be good to have so many options to choose from, it also means that it is easier to choose the wrong financing partner. Navigating this landscape and finding a factoring company whose services directly meet your needs can be a daunting task. That's where the Invoice Factoring Guide (IFG) team comes in.
We provide a wealth of resources to help you make an informed decision, including a comprehensive database of industry-specific factors, a free factoring rate quote, and our Invoice Factoring Guide to teach you everything you need to know about the process.
Request a Factoring Rate Quote