Is Bibby Financial Services the Right Factoring Company for You?
For more than 40 years, Bibby Funding has been giving growing businesses the financial support they need to realize their full potential. While Bibby Financial Services was founded in 1982, its parent company, Bibby Line Group, was formed in 1807.
As a part of one of the UK's oldest family-owned businesses, BFS believes every business has the potential to grow; they just need the right support around them to make it happen. This is why they are committed to connecting and collaborating with businesses worldwide to create better and more successful financial outcomes for all.
Bibby Financial Services has a customer-centric approach and supports SMEs across 9 countries throughout Europe and Asia, with new offices in the US as well. They provide flexible finance and working capital solutions to more than 9,000 businesses in 300 industry sectors worldwide.
About Bibby Financial Services' Factoring Services
Bibby Financial Services offers asset-based lending and factoring solutions to small and medium-sized businesses, primarily in the construction, manufacturing, transport, and recruitment sectors. If you're looking to stabilize your cash flow, cover your expenses, expand your business, or trade internationally, BFS' financial services are tailored to suit your individual business requirements and goals. They offer the following services to help protect and grow your cash flow:
Factoring:

Factoring gives you instant access to cash tied up in your unpaid invoices, so you don't need to wait for customer payment. In addition, BFS can handle your credit control so you can concentrate on growing your business.

Invoice Discounting:

You get funding for your invoices as an instant cash flow boost, but unlike invoice factoring, the control of collecting payments and maintaining customer relationships remains in your hands.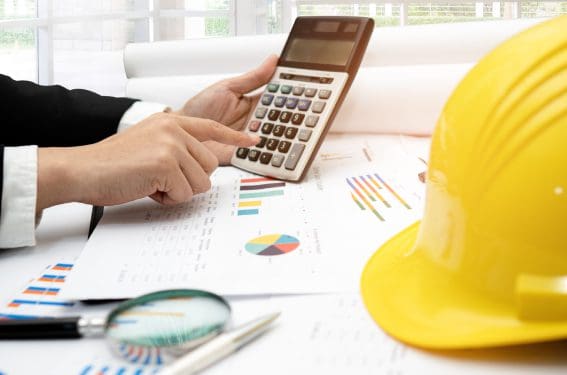 Construction Finance:

A specialized financing solution to provide funding for construction companies that provide services under contracts, framework agreements, or purchase orders. 

Recruitment Finance:

Funding and payroll support for agencies – bridging the gap between paying temporary workers and waiting for payments from clients. 

Import/ Export and Trade Finance:

You can overcome your financial struggles of doing business internationally with instant access to the cash tied up in your accounts receivables. 

Equipment Leasing:

With options to purchase or refinance assets you already own, leasing allows you to get the equipment you need for your business today and spread out the cost through fixed, manageable, monthly payments.

Hire Purchase:

Free up cash to develop your business or improve your cash flow by unlocking the value of your existing assets.

Bad Debt Protection:

Protect your business from the impact of insolvency or nonpayment by customers.

Foreign Exchange: Exchange rate volatility can have a significant impact on revenue. Using this FX solution, you can protect yourself from currency fluctuations by securing guaranteed rates for future trades.
Bibby Financial Services Location Details
BFS serves clients internationally from offices in the Czech Republic, France, Ireland, Germany, Netherlands, Poland, Slovakia, Canada, and Singapore. 
Their US offices are located at: 
Florida: 6303 Blue Lagoon Dr., #400 Miami, FL 33126

Tennessee: 240, 555 Matriot Dr., Floor 1 International Plaza VA Clinic Nashville, TN 37214

Illinois: 377 Butterfield Rd., #625, Lombard, IL 60148
Alternatives to Bibby Financial Services
With so many factoring companies to choose from in the US, it can be challenging to find the right one for your business. To simplify the process, our database of industry-specific factors in all 50 states makes it easy to compare companies and services.
Don't forget to consult our Invoice Factoring Guide for more information about how invoice factoring works and what to look out for to make sure you get the best deal. Alternatively, let us simplify the process for you. Simply request a quote, and we will find the best factoring company for your needs.
Request a Factoring Rate Quote