Is Bankers Factoring LLC the Right Factoring Company for You?
Bankers Factoring is an invoice factoring company opening throughout the USA that provides critical working capital to entrepreneurs. As entrepreneurs themselves, the Bankers Factoring team understands the struggles new companies face when competing against deep-pocketed competitors. Their services aim to level the playing field by allowing credit-risk clients and small businesses that may not qualify for traditional loans to sell their invoices for fast, safe, and debt-free cash flow. 
"If we can change one entrepreneur's life by giving them critical working capital with bad debt protection, Bankers Factoring has made the world a better place."
– Chris Curtin, Bankers Factoring's President and Founder
About Factoring Services from Bankers Factoring
Bankers Factoring offers start-up friendly factoring solutions to better equip entrepreneurs for the growth of their business. They offer financial strength through unlimited working capital and credit protection through non-recourse factoring (where Bankers Factoring assumes the credit risk).
Bankers Factoring Without Recourse Funding offers an easy-to-understand factor fee, no hidden fees, and unlimited working capital as part of its non-recourse factoring agreement. They also provide 24-hour tracking of your AR as well as stellar customer service.
Industries that can apply for factoring services through Bankers Factoring include: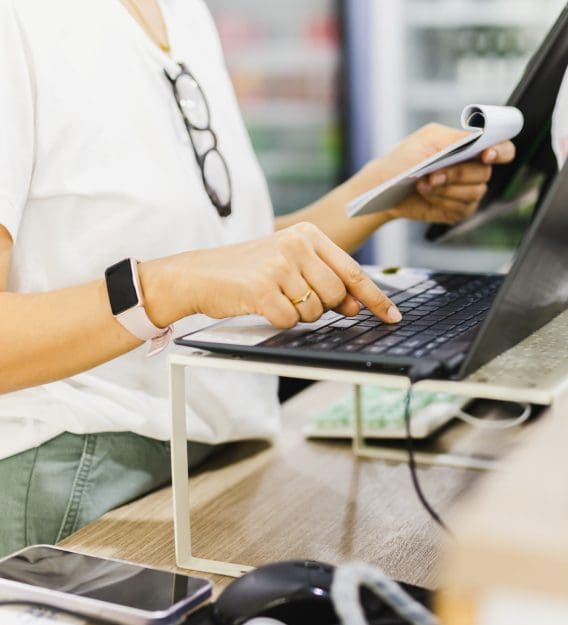 This company has a factoring rate of 0.9 -1.5%, accepts credit-risk clients, and offers same-day funding with credit lines of $20,000 to $3,000,000.
Bankers Factoring LLC Location Details
Bankers Factoring operates throughout the country, with a local presence in all 50 states. They are headquartered in Dalton, Georgia, and have another office in Fort Lauderdale. 
Georgia Office:

1912 Tiffany Lane, Dalton, GA 30720

Fort Lauderdale Office: 

401 E Las Olas Blvd., Fort Lauderdale, FL 33301
Alternatives to Bankers Factoring
Invoice Factoring services are not a one-size-fits-all solution. Different factoring companies will offer different rates, terms and conditions, and benefits to their clients. Not to mention the difference in industry expertise, customer care, and service quality. This is why it is important to conduct thorough research when looking for a factoring company near you.
At Invoice Factoring Guide (IFG), we want to make the research and connection phase of this process easier for you. You can explore and compare industry-specific factoring companies throughout the United States on our website. Be sure to use this Invoice Factoring Guide so you can better understand which companies are best-equipped to help you and which services would best suit your needs.
Alternatively, contact IFG to take the stress out of finding a factoring company. Get in touch with us for a complimentary consultation and to find out how we can connect you with the right factoring company.
Request a Factoring Rate Quote