Is 1st Commercial Credit the Right Factoring Company for You?
Since being established in 2001, 1st Commercial Credit, LLC has been helping growing companies find the cash flow they need to be successful. Through a full suite of financing solutions, this company has grown into one of the leading providers of asset-based financial services for SMEs, having funded more than $5 Billion over the years.
Based in Texas, this company serves clients throughout the US, Canada, and the UK. ‍Providing accounts receivable financing as their primary service, this company offers low factoring rates (0.69% to 1.59%), no upfront fees, and factoring facilities ranging from $10,000 to $10 million. Plus, they don't require financials, offer a fast approval process, and have a 3- to 5-day initial setup duration.
About 1st Commercial Credit's Invoice Factoring Services
1st Commercial Credit is a BBB-accredited business that aims to help companies maintain growth in their sales through flexible and fast financial solutions. This company targets a number of industries with its factoring services, including: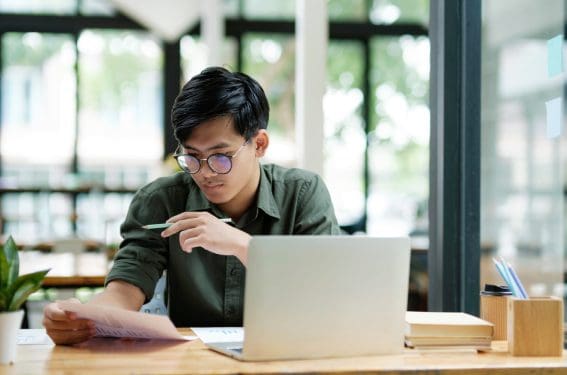 Since no two businesses have exactly the same financing requirements, 1st Commercial Finance provides a variety of small business finance options to meet those needs. The services that 1st Commercial Credit provides in terms of financing for accounts receivable are:
Invoice Factoring

: Get up to 97% of your invoice value upfront while 1st Commercial Credit handles collecting payments from your customers. 

Accounts Receivable Loans:

In contrast to invoice factoring, companies are advanced the full invoice amount instead of just receiving a percentage of the invoice value. This service differs from a standard loan because of lower financing rates and the fact that these transactions do not impact a company's debt ratio.

Government Receivables Financing:

Businesses can use their receivables from local, federal, and state government contracts as collateral to borrow money for payroll and expansion.

Asset-Based Lending: Use your company's assets (equipment, property, inventory, or invoices) as collateral for a loan.
1st Commercial Credit Location Details
1st Commercial Credit offers financing services to companies that need a cash flow boost in the US, UK, and Canada. 
Here are their offices in the United States:
Austin (Headquarters):

6500 River Place Blvd., Building 7, Suite 250,

Austin, TX 78730

Dallas Office:

100 Crescent Ct., Suite 700,

Dallas, TX 75201

Houston Office:

700 Milam St., Suite 1300,

Houston, TX 77002

San Antonio Office: 700 N St Mary's Str., Suite 1400, San Antonio, TX 78205
Atlanta Office:

3372 Peachtree Rd., Suite 115,

Atlanta, GA 30326

Chicago Office:

401 N Michigan Ave., Suite 1200,

Chicago, IL 60611

Miami Office: 1221 Brickell Ave., Suite 900,Miami, FL, 33131
Alternatives to 1st Commercial Credit
When it comes to finding a factoring company in the USA, the real challenge is finding the one that's right for your business. Trust is key, and you want to work with a factor that understands your industry and can handle your clients. 
This Invoice Factoring Guide can help you make an informed decision by providing the most important points about factoring and choosing the right company. Alternatively, request a free rate quote today, and we will help you find the right factoring company without all the hassle.
Request a Factoring Rate Quote